In the world of sports, only a handful of names can rival the legendary status of Lionel Messi.
Known as the Messi-ah of soccer, the Argentinian athlete has racked up countless achievements and awards, including the elusive World Cup in 2022, which took him 16 years to finally win.
When he's not busy scoring goals and making defenders question their life choices, Leo Messi is living it up in his seriously swanky mansions and condos. He has a net worth of around $600 million, so it comes as no surprise that Messi would splurge on his homes.
With properties in different parts of the world, many fans wonder – "Where does Leo Messi live now?" 
The star athlete has been busy growing his real estate portfolio since 2017, so it can be hard to keep up with his whereabouts. But, as he is currently playing for Inter Miami, he has now settled in Vice City.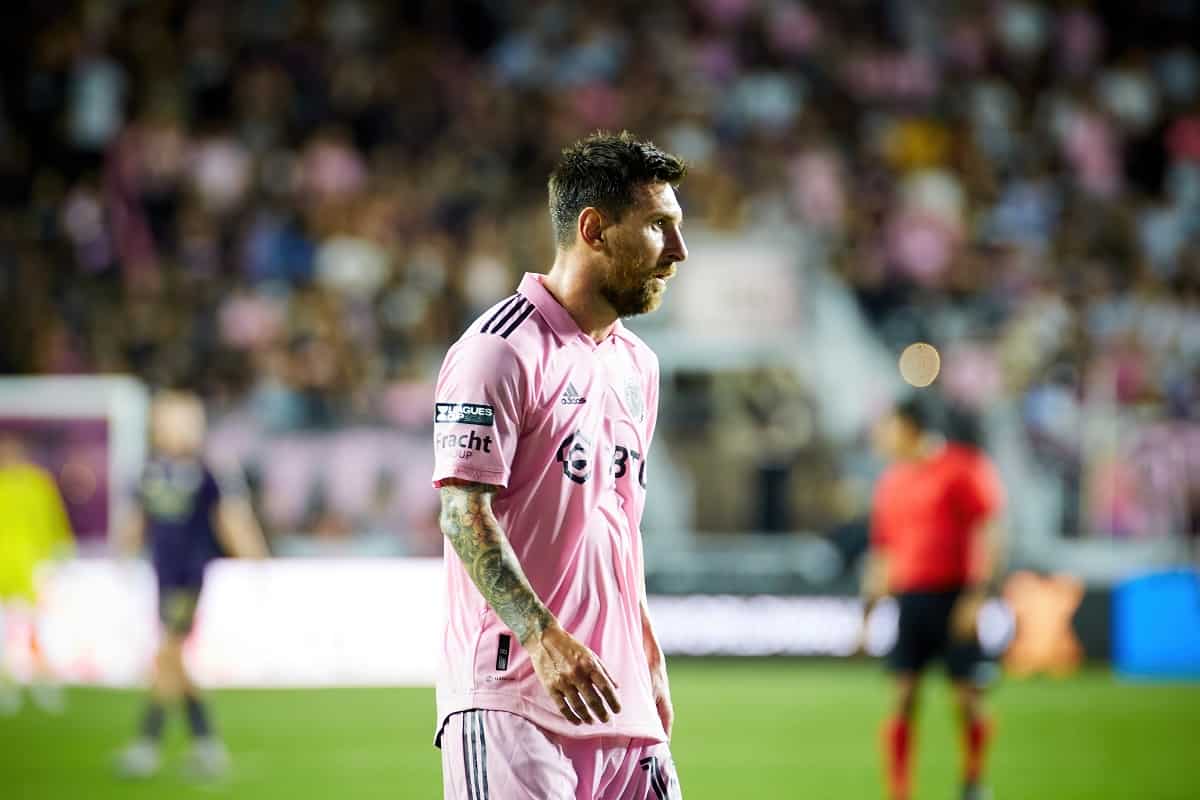 And while he's still keeping things under wraps — until he finds the right mansion to put down roots in Miami — we've put together a list of Lionel Messi's houses and condos in recent years, to give you an idea of the soccer star's options when it comes to housing.
Lionel Messi bought a couple of million-dollar condos in Miami
Back in 2019, before his MLS move to Inter Miami, Messi dropped $5 million to buy an oceanfront condo unit at Porsche Design Tower in Sunny Isles Beach.
His unit totals 3,555 square feet and has three bedrooms and four-and-a-half bathrooms (swipe for pics).
The 60-story luxury condominium offers ultra-luxurious amenities, including a car elevator that allows residents to drive their cars straight to their apartments, providing privacy for high-profile celebrities and billionaires. Messi reportedly sold his unit for $7 million in 2021.
Later, he purchased another luxe Miami penthouse at the Regalia Residences, just 10 blocks away from his first condo.
Messi decided to go big on the upgrade and purchased the whole ninth floor for $7.3 million.
The four-bedroom penthouse has lots of living space, with floor-to-ceiling glass windows that framed the scenic beach views perfectly. Seven months after he closed the deal, Lionel Messi's condo was relisted and ended up back on the market.
He lived in a lavish mansion in Barcelona
Prior to his move to the States, Messi's primary residence was a lavish mansion in Barcelona.
He built the property in the upscale Bellamar neighborhood in Castelldefels. According to reports, he bought the house in 2009 for $2 million and spent millions more on renovations. It is rumored that he bought the adjacent lot as well, just because the neighbors were too noisy and he wanted some privacy. 
The mansion features modern architecture and Mediterranean-themed indoors, with hardwood floors and spacious living areas.
Outdoors, there's a large garden, a barbeque pit, a pool, and a small playground for Messi's kids. To keep himself in good shape, Messi also had a small football field installed on the side of his house. 
Messi, along with his wife Antonela Roccuzzo and their three sons, stayed in this mansion for over a decade while he was still playing for Barcelona. It remains unclear if he still owns this property or if he sold it after he switched teams.
Reports say that Lionel Messi also purchased a property near his childhood home in Rosario, Argentina, so he can visit his hometown whenever he wants. Details of this home have been kept secret to protect his family's privacy. 
Leo Messi also has a growing hotel portfolio
Messi doesn't hold back in his pursuits and this extends to his ventures in the realm of real estate.
He entered the hotel business in 2017 and acquired MIM Hotels, managed by Majestic Hotel Group, run by his brother Rodrigo.
Over the past years, the footballer-turned-hotelier has been adding more properties to his hotel chain. Now, the group owns six hotels with locations in Sitges, Ibiza, Majorca, Baqueira, Sotogrande, and Andorra.
Many football fans can't help but compare Messi to his rival Cristiano Ronaldo, who also runs a chain of hotels. The two superstar athletes can't seem to shake off the competition even off the field. Messi, however, leads the business game with his expanding luxury hotel chain.
Loving life in Miami
While there have been no reports on where Leonardo Messi lives in Miami, it looks like he and his family have settled into their new life in the US. They were spotted shopping for groceries in the local supermarket, all in casual clothing, looking cheerful and perfectly at ease.
In an interview, Messi shared how happy he is with his decision to move to the States.
"I came here to play and to keep enjoying soccer which is what I loved my whole life and I choose this place because of all those things," he said. 
"I can tell you that I am very happy with the decision I made and for how my family and I live our day-to-day lives and how we enjoy the city and this new experience and how the people received us from the first day, from the people of Miami and the people of the US in general."
More stories
Serena Williams' house in Florida has many unique features, but no living room
Where does LeBron James Live Now? A Look at the NBA Superstar's Impressive Homes