Keeping Up With The Kardashians star Scott Disick is a man of many talents; after dabbling in fashion, nutrition, and a stint in the start-up world, he's now made a jump to real estate, recently launching his newest show on E! where he flips houses.
And he seems to be pretty good at it too, based on this incredible flip that he just brought to market.
The stunning contemporary farm at 5474 Jed Smith Road in Hidden Hills CA has been the central focus of Scott Disick's new E! reality show, called Flip It Like Disick.
The five-bedroom recently came to market with a $6.89 million ask, with the listing being handled by The Agency's Kozet Luciano and Andre Manoukian.
Located in Hidden Hills, a swanky, gated community where the median home value is a staggering $3,285,800, the renovated 5-bedroom home is a real treat.
Originally built in 1973, the 5,663-square-foot home welcomes visitors through its 10 ft glass pivot door that leads you into a bright, open layout.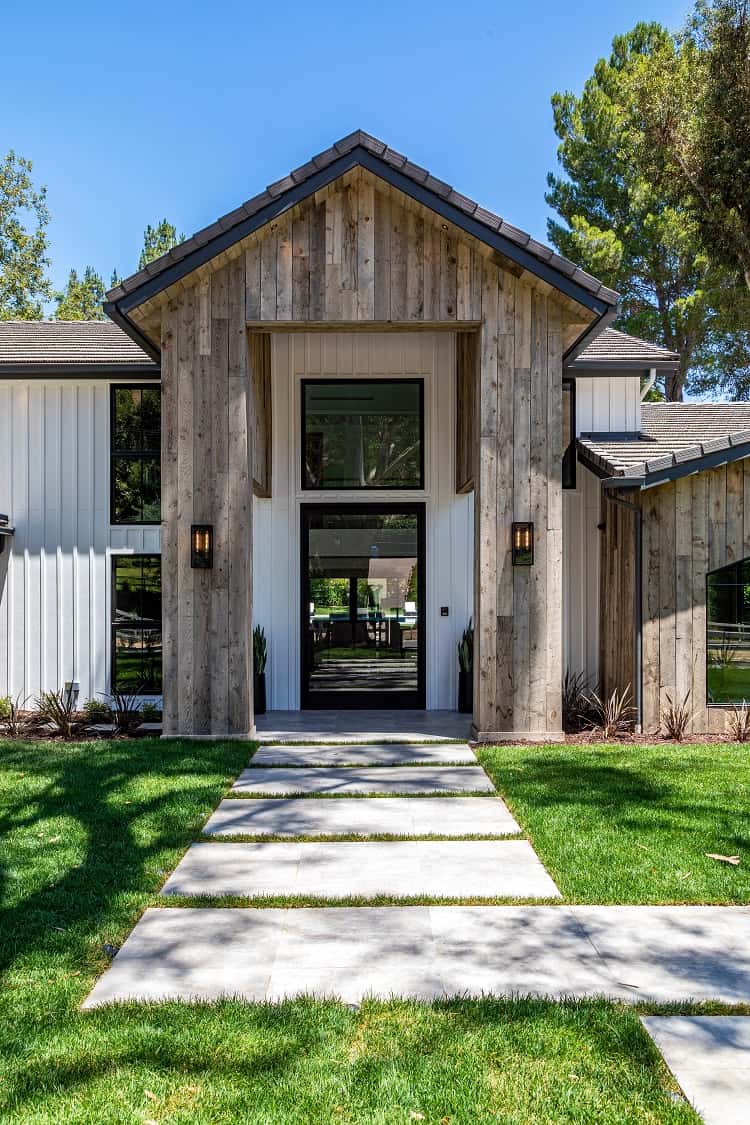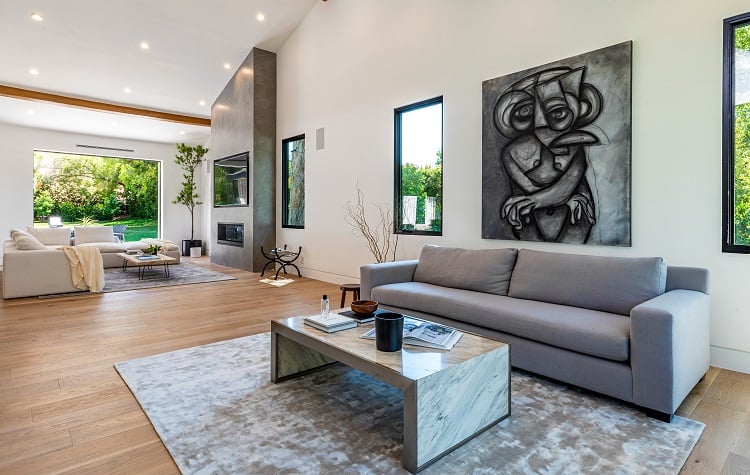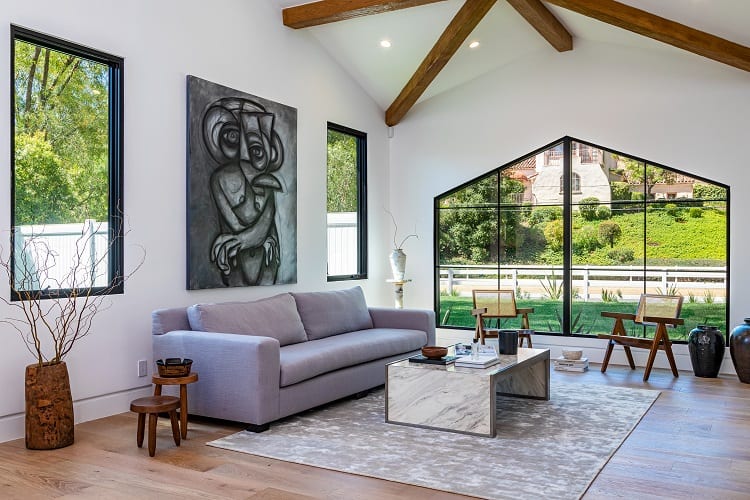 Featuring two master bedrooms (with the downstairs one being fitted with Fleetwood pocket doors that open into the backyard), upstairs master bath with steam shower, recessed base moldings, white oak doors with invisible hinges, and control 4 system with surround sound throughout the home (including the outside pavilion), Disick's flip is a modern version of a fun-loving farmhouse.
For the project, Disick wanted to bring more of the outside in (and vice-versa) and did so beautifully by setting the home up with massive windows.
But since the outdoor areas complement the interiors, Disick made sure to make the outdoors extra appealing. The centerpiece of the backyard is a beautiful zero edge pool and spa with a gas fire pit, and a reclaimed wood pavilion.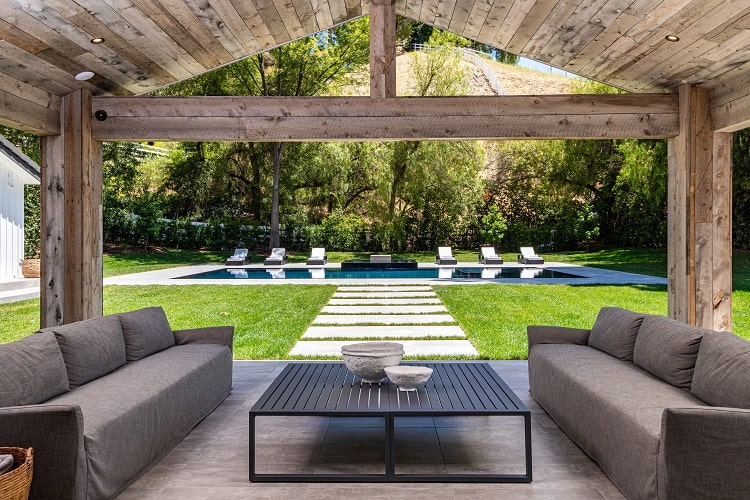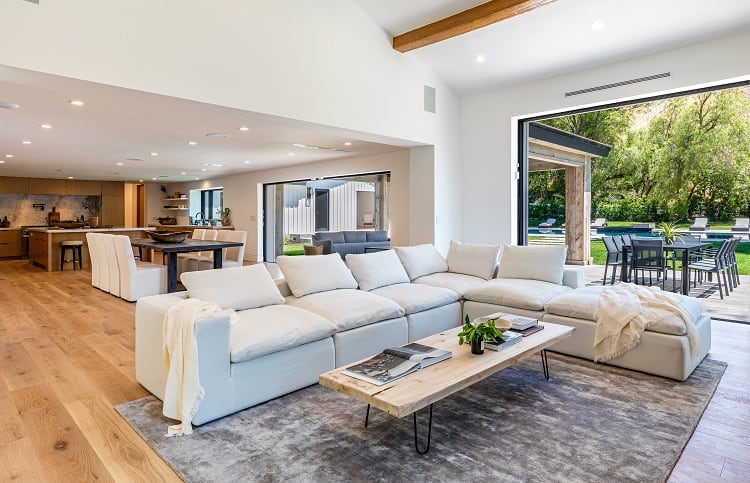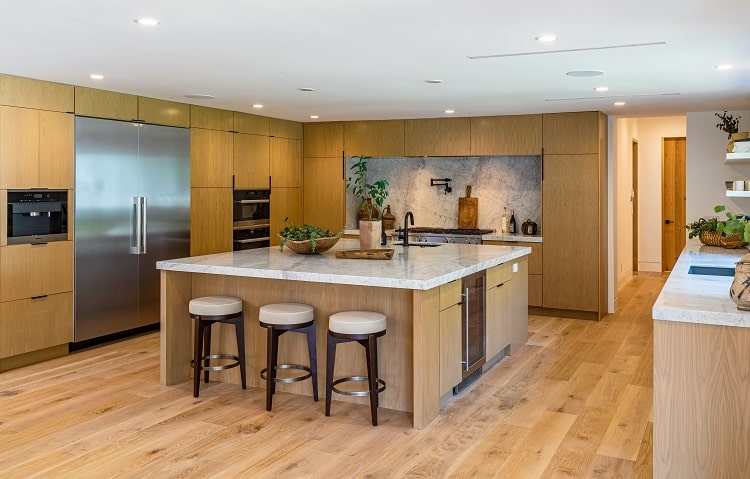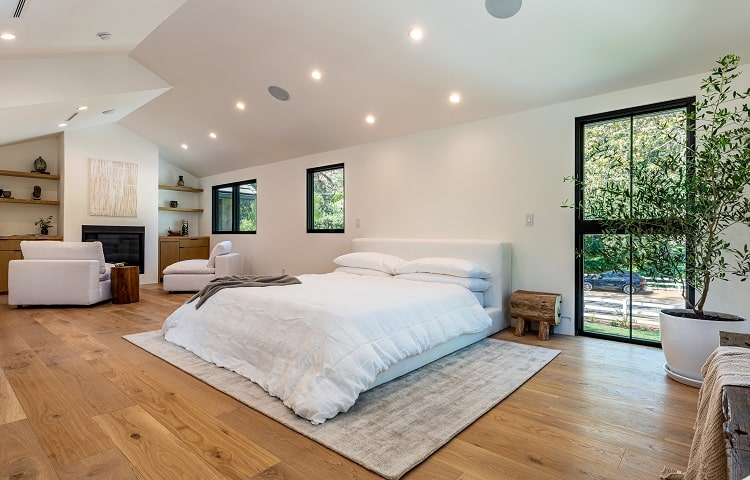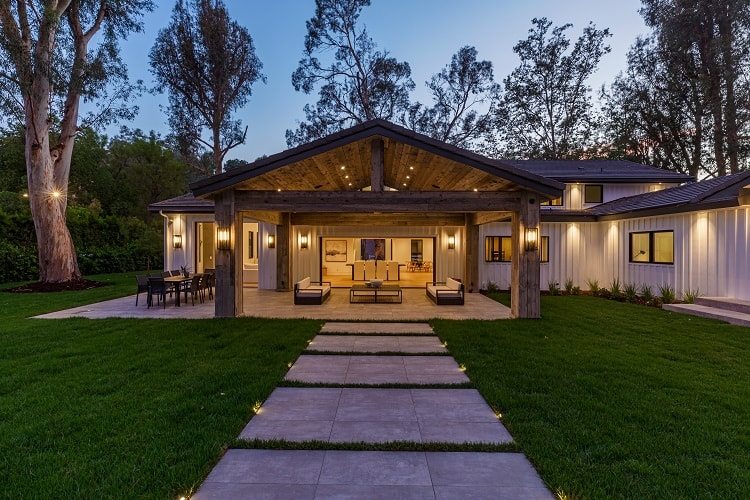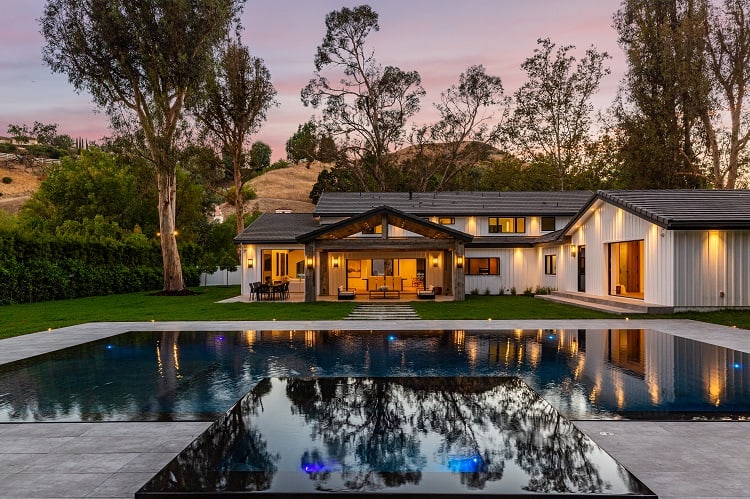 Disick purchased the property back in April last year, with sources reporting that he only paid $3,235,000 for the home; that means that even if the Flip It Like Disick star sells below ask, he's still likely to get double the amount he paid for it.
More celebrity homes
Tour Kendall Jenner's House: A Peaceful, Art-Filled Home in Beverly Hills
Keeping Up With the Incredible Homes of the Kardashians — the 2021 Edition
Historic Old Hollywood Charm: See Inside Vanessa Hudgens' Luxurious Los Feliz Estate
See Inside Travis Scott's House: a $23.5M Ultra-Modern, Yacht-Inspired Mansion