TOMS Shoes founder Blake Mycoskie has been keeping busy lately.
After making headlines a while back with his staggering $100 million pledge to support psychedelic research (which has the potential to develop treatments for anxiety, depression, post-traumatic stress disorder, and other mental health issues), Mycoskie tied the knot with former model Molly Holm.
And while we don't know where the happy couple spent their honeymoon, we do know that they won't be spending any time at Mycoskie's house in Costa Rica — as the TOMS Shoes founder has recently listed his Playa Hermosa retreat for sale.
Priced at $4.2 million, the house is co-listed by Andrea Bissinger and Reese Langston of 2Costa Rica Real Estate.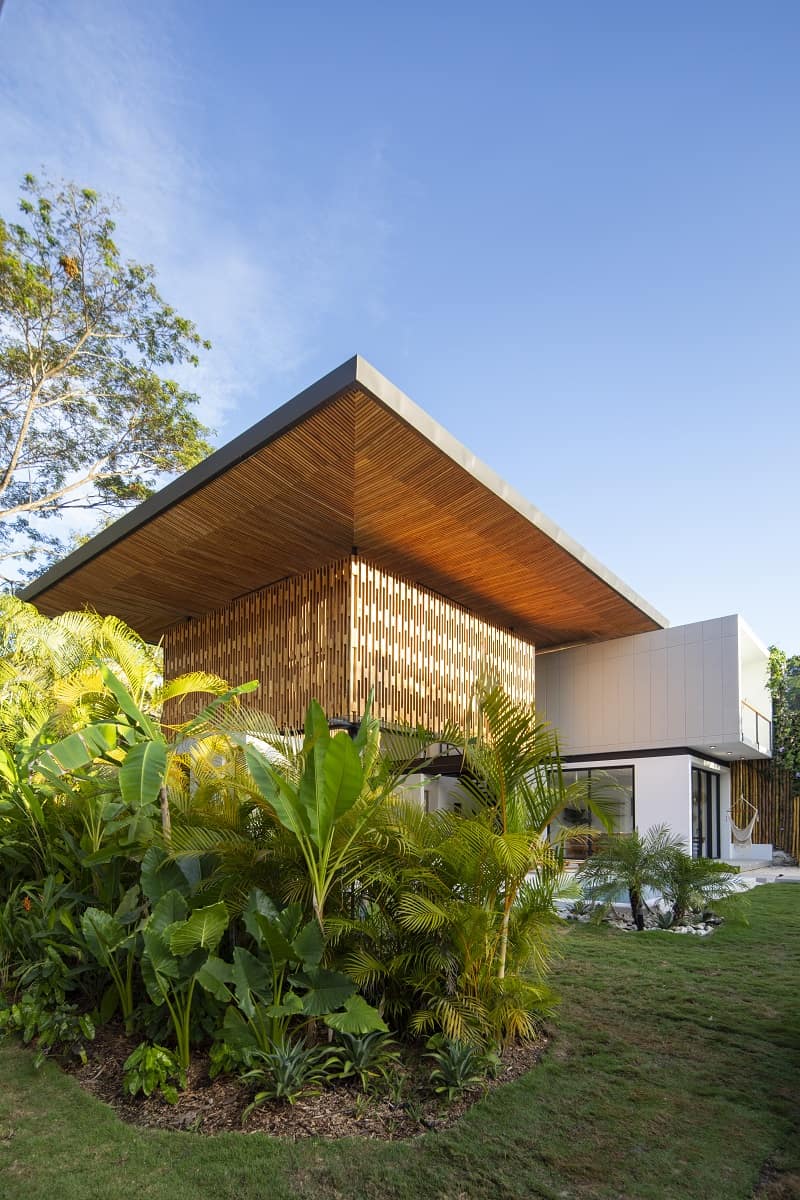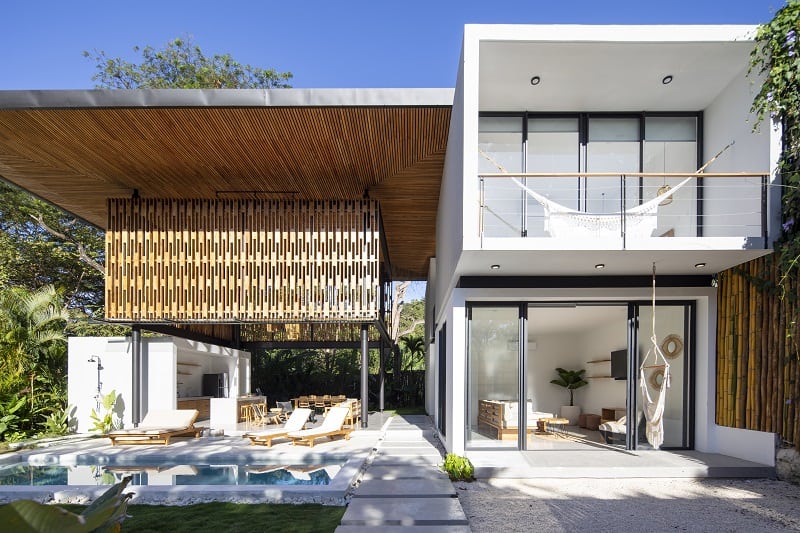 To provide a little background for those who aren't familiar with his work, Blake Mycoskie first introduced the 'Buy-One-Give-One' concept in 2006 — where his footwear company would match every pair of shoes sold with a new pair of shoes to someone in need through partnerships with non-profit organizations and was the first of its kind (now defunct).
His trail-blazing approach to social entrepreneurship soon led him to launch other product lines, including eyewear, apparel, and coffee.
Close to winning a million dollars in the second season of the reality TV show The Amazing Race, which he participated in with his sister, Mycoskie continued his journey to South America, where he witnessed the difficulties children faced in attending school without shoes.
Later, a subsequent trip to Argentina gave him a strong impetus to establish a for-profit business while adopting giving back to the community as its core business model.
In 2019, TOMS announced it was searching for new ways to participate in charity work beyond its pioneering concept. Fast forward two years, the company now donates a third of its profit to grassroots organizations, such as those working to end gun violence.
Inside TOMS Shoes founder 's idyllic escape in Costa Rica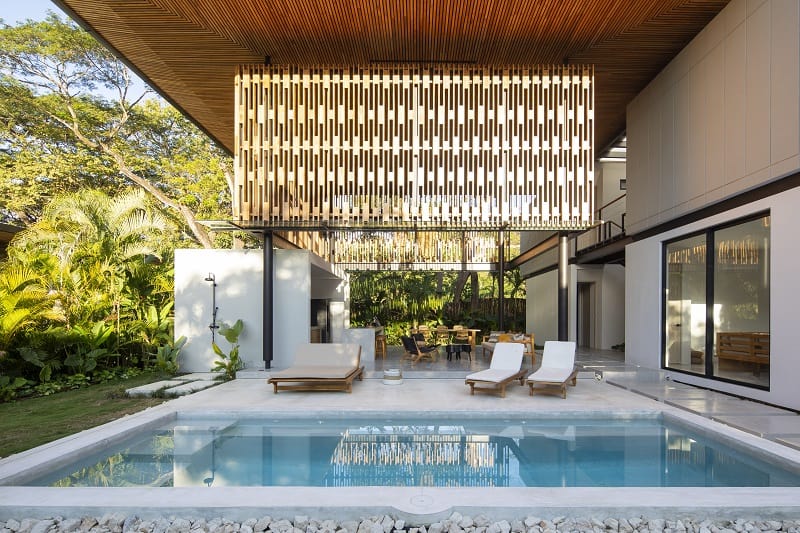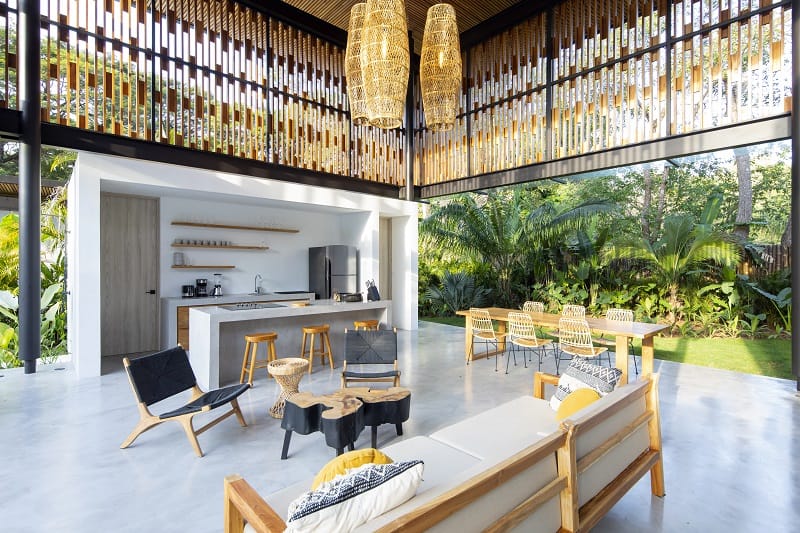 The millionaire entrepreneur and philanthropist's scenic coastal home in Playa Hermosa at the southern tip of the Nicoya Peninsula in Costa Rica is truly a one-of-a-kind surfer's paradise.
''Playa Hermosa", which translates as 'Beautiful Beach', is a name that has come to encapsulate the pristine natural beauty of this very beach, offering future owners a tranquil haven of peace, serenity and comfort in the popular town of Santa Teresa.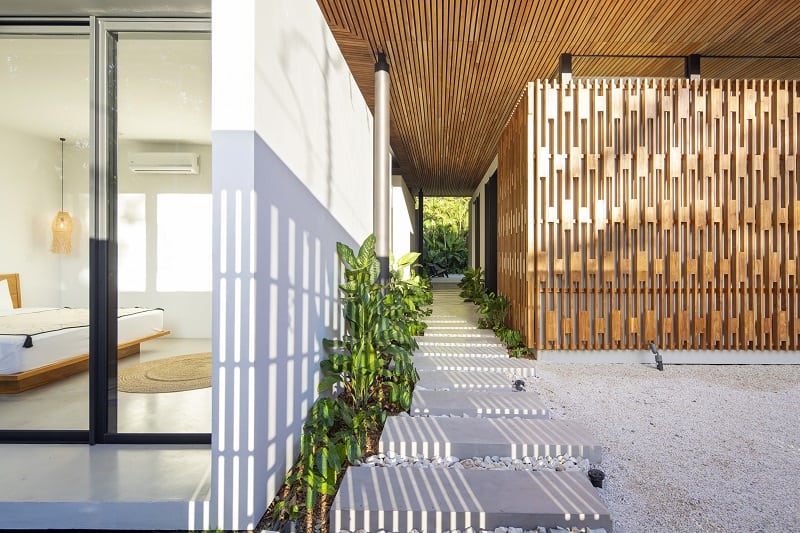 Just a two-minute walk from the area's thriving surf precinct welcomes a stunning stone walkway that leads to the main entrance, revealing a beautifully landscaped garden that wraps around the entire indoor living space. Inside, every designated zone opens up to the outside with floor-to-ceiling windows, making each space in the home stand out.
See also: Prince's former Beach House in the Caribbean, now known as Emara Estate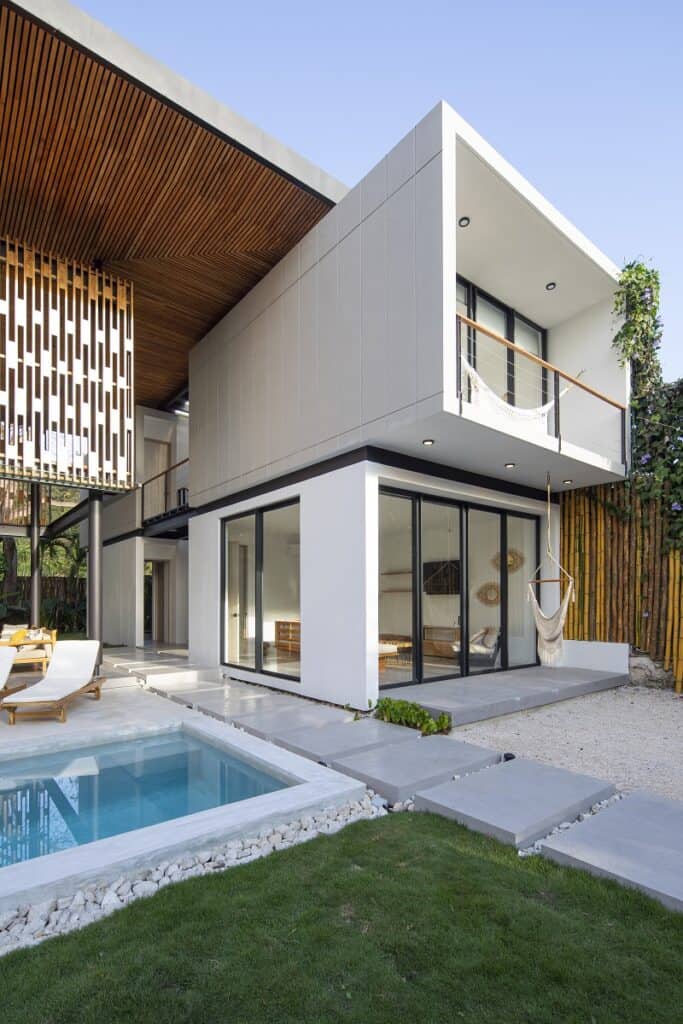 This luxury Costa Rica estate boasts two open-floor homes — a one-story residence and a two-story house with a central path separating the common living areas and bedrooms, providing much-needed privacy.
Designed by prolific architect Benjamin Garcia Saxe, the magnificent private abode sits on a 12,368-square-foot lot with a tropical jungle-like concept completed in 2020.
Founder and design director of Studio Saxe, Saxe's design is inspired by his quest to explore human relationships with the natural environment through architecture. And the result is astounding, a perfect fusion of modern design and the unspoiled beauty of nature.
The dual-home compound spans 6,458 square feet, featuring a total of 6 bedrooms, 6 full baths, 2 half baths, as well as a cinema, a children's playroom, bike storage, and a swimming pool.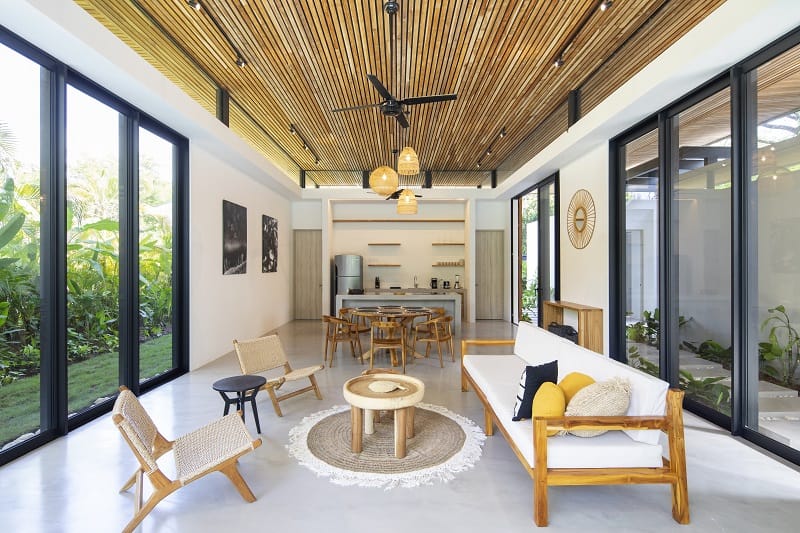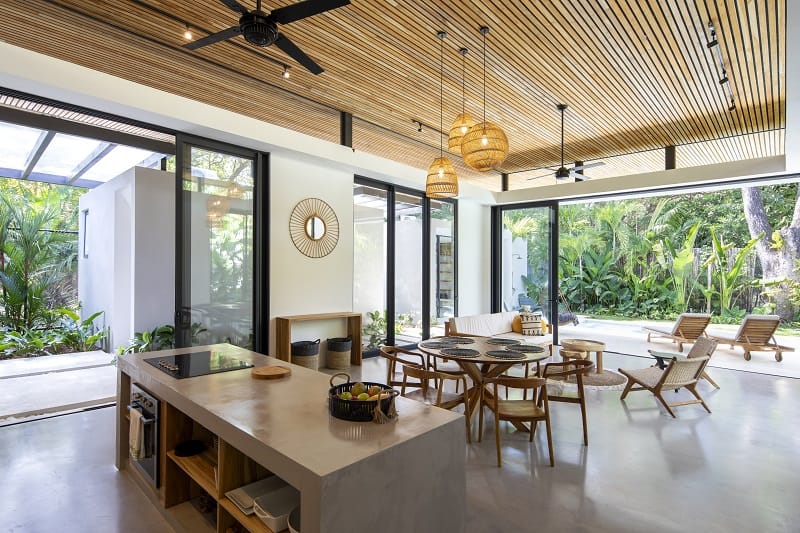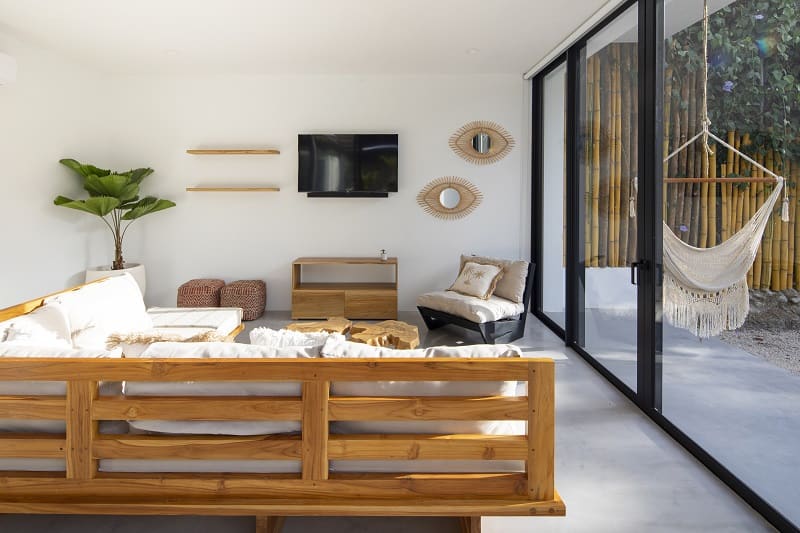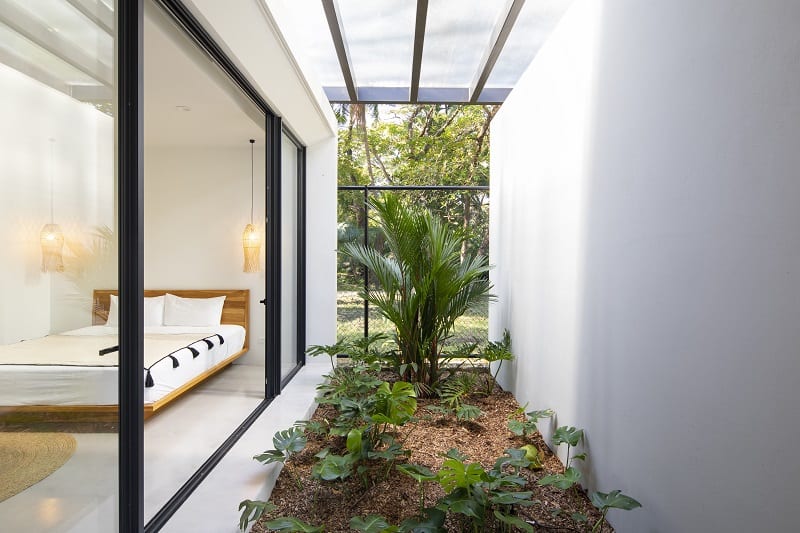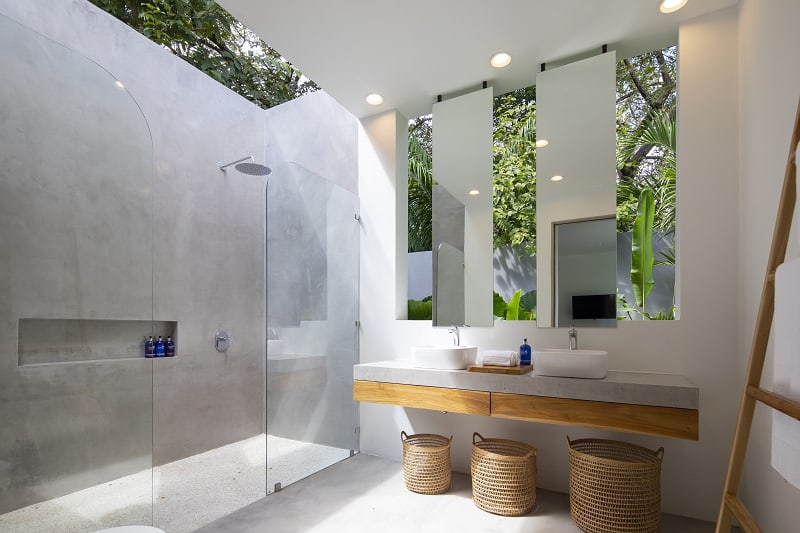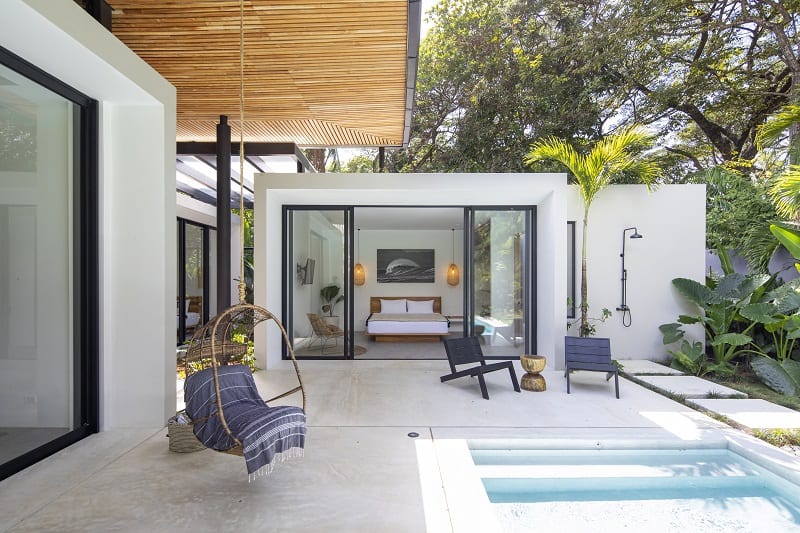 The two-story main house has a spacious balcony in the second-floor bedroom, a fantastic way to welcome each new day and soak up the gorgeous Costa Rican morning sunshine.
But what's even more striking is its double-height living room clad with elevated wooden screens raised above an exposed steel beam, seamlessly integrating with the rest of the outdoor space to create a breezy yet cozy and intimate atmosphere.
And to top it all off, the covered outdoor kitchen features three elongated wooden chandeliers that accentuate the overall design, creating a harmony between simplicity and elegance. The magical sound of the ocean waves in the background — it's music to the ears.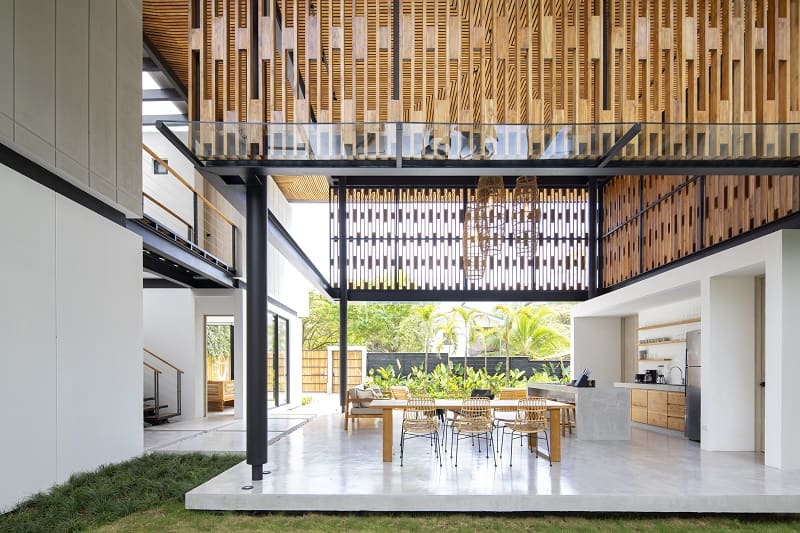 Stepping into the communal areas of the property, the kitchen island takes center stage with a built-in cooktop that completely opens up to the family room and transitions to a modern pool lounge, removing the boundary between the interior and exterior parts of the house – indeed, making it the heart of the home.
Incorporating clerestory windows in the kitchen and family room that date all the way back to ancient Egyptian temples adds an extra note of charm and brings in additional natural light while keeping the house cool all year round — a testament to Saxe's meticulous attention to detail and flair for design.
Another notable amenity of this modern beach home is the resort-style semi-open bathroom with a vanity overlooking the garden through partially white-painted walls, a relaxing oasis to unwind after a busy day. And the best part – the bathroom is naturally ventilated, evoking a sense of connectedness to nature.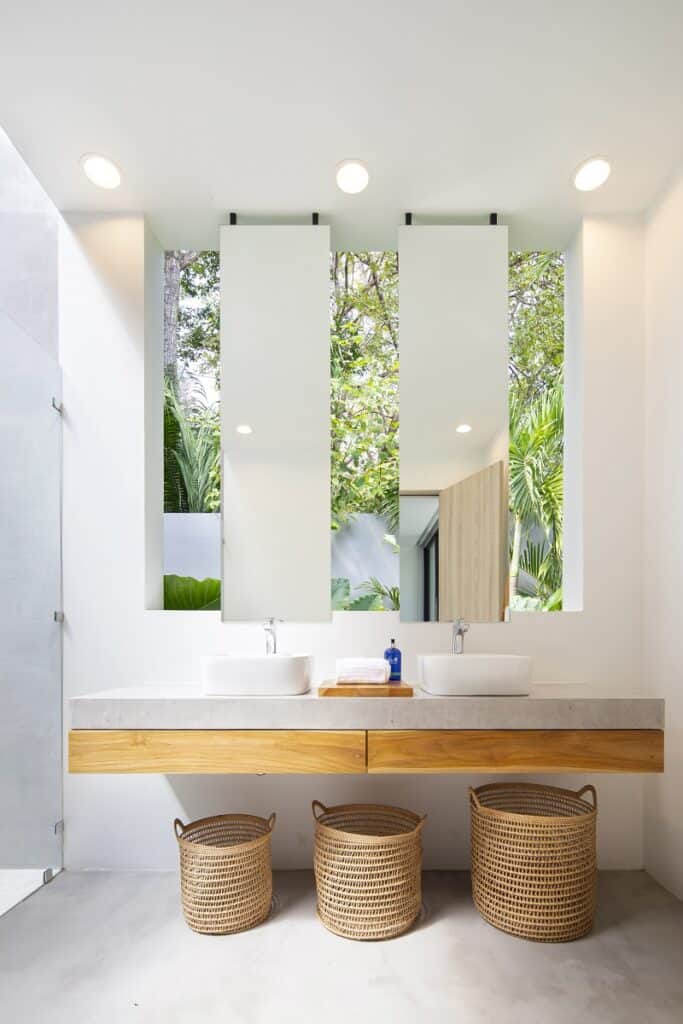 More stories
Dominica's idyllic Secret Bay Resort now has clifftop tree-house villas you can buy
The private homes aboard the NJORD Superyacht are the epitome of nautical luxury
Is the 'Knives Out: Glass Onion' house real? (Spoiler: Yes, and it's in Greece)