If we've learned anything in the past few months, is that city life isn't all that it's cracked up to be — especially when you find yourself spending far more time inside than planned.
With city dwellers now heading to the suburbs and less crowded areas, looking for bigger spaces and more amenity-rich homes (especially when it comes to backyards and outdoor spaces), we too find ourselves drawn to listings that offer a little more than just decent square footage.
That's why we just couldn't resist this charming condo set in a private duplex in the tree-lined Boerum Hill neighborhood in Brooklyn, NY.
The two-bedroom unit comes with warm, open interiors, a dedicated home office, a large walk-in closet and 355 square feet of outdoor space (in the form of a serene backyard patio) that will make you forget all about the crowded city life.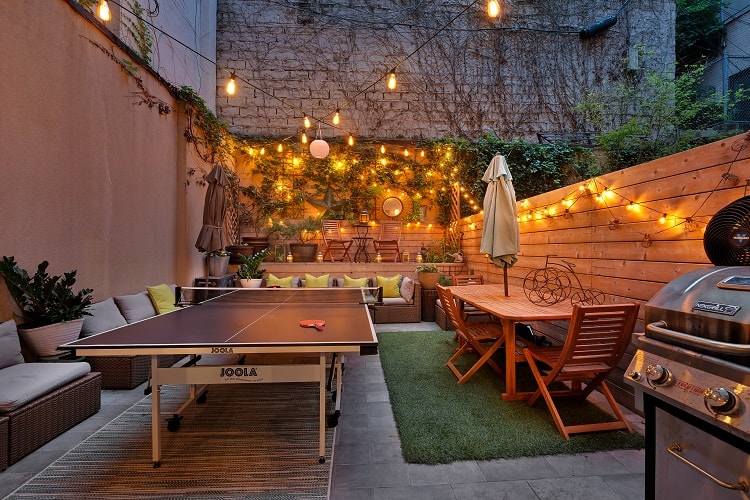 Recently listed for $1.474 million, the Boerum Hill condo is repped by Compass brokers Alex Mahgoub and Martin Eiden, and comes with two bedrooms and two bathrooms.
With a beautiful open kitchen/living/dining space with modern appliances and beautiful built-in custom cabinets and bookcases, the 1,459-square-foot unit is filled with wonderful details and earthy accents — including a wood staircase handcrafted from 200-year-old reclaimed oak.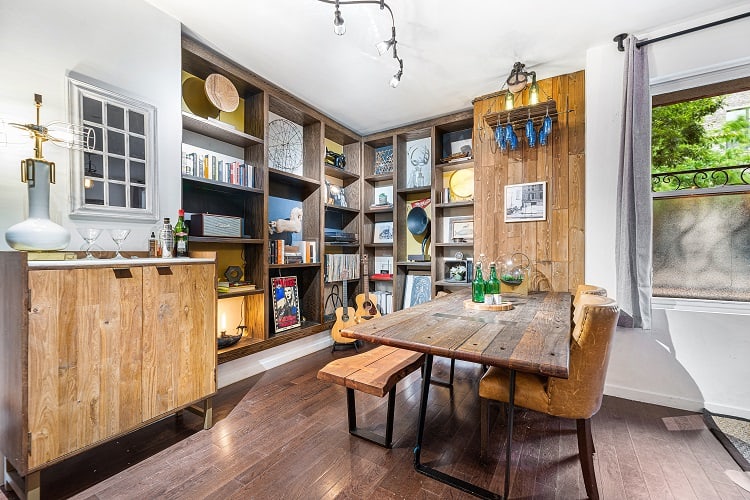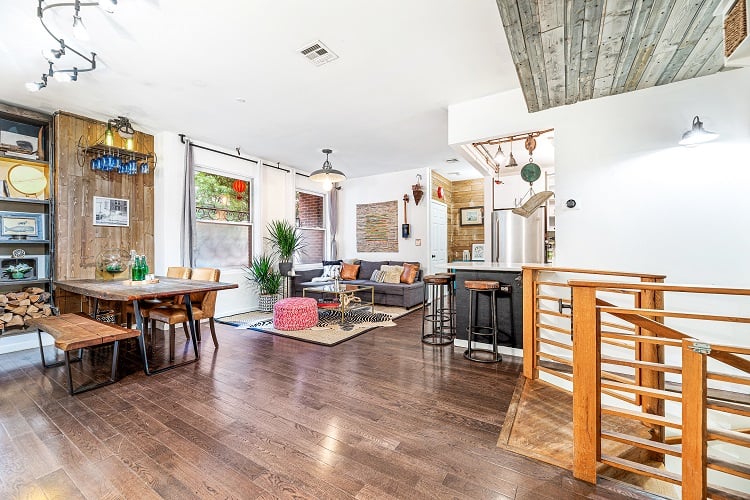 The wooden staircase leads to a lower level that hosts an over-sized bedroom with 9' ceilings, a large walk-in closet, and a zen-like view of the landscaped garden.
There's also a dedicated home office on this floor, perfect for a work-from-home setup and only steps away from the calming backyard (you know, for those well-deserved breaks).
Speaking of the unit's backyard, the private and serene patio looks like the perfect place to enjoy a summer BBQ, a morning coffee, or a simple weeknight dinner under the stars. Worth noting that the apartment also comes with a washer/dryer, central air, and a private storage unit.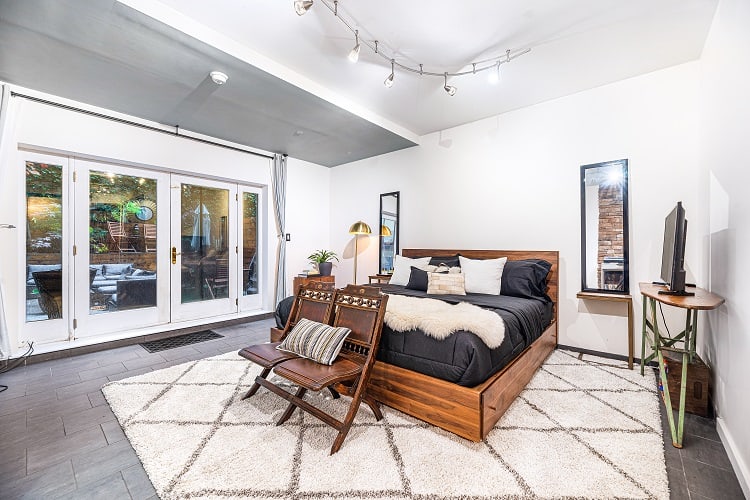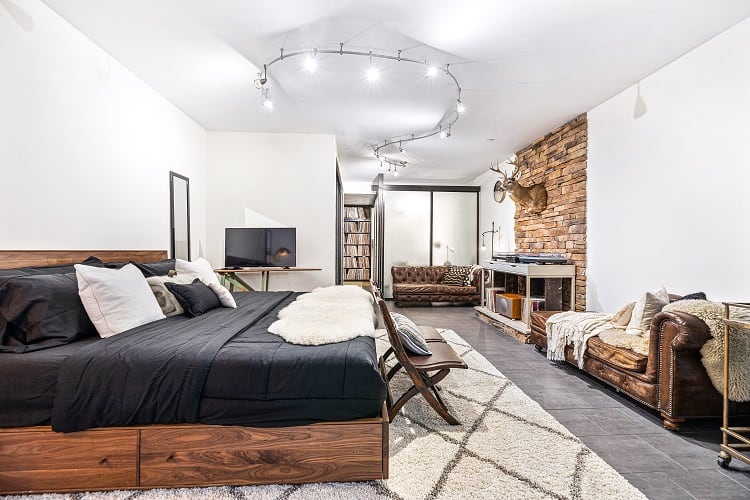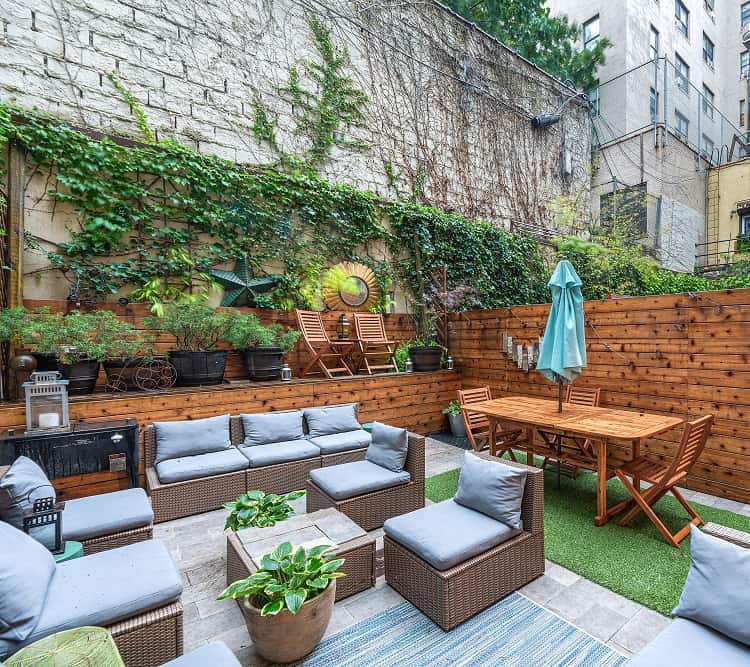 The condo is part of 52 Third Avenue, a 15-unit pet-friendly boutique condo that comes with its own fair share of amenities, including a bike room, a communal outdoor patio, a beautiful shared roof deck with Manhattan views, and an on-site laundry facility.
It's located in one of the most charming neighborhoods in New York, Boerum Hill, which has a unique small-town feel in the midst of the excitement and energy of the city.
With lots of brownstones and townhouses, trendy bars, restaurants, and indie shops, the community attracts many young professionals and has a charming village vibe.
More stories for you
Binging with Babish's Andrew Rea's Brooklyn home
Trevor Noah's home is a Hell's Kitchen penthouse
Kerry Washington's stylish apartment in New York
Mark Twain's houses: From his Connecticut mansions to the NY brownstone known as 'The House of Death'