There's a certain charm that's specific to Old Hollywood.
And this sprawling estate with ties to the Golden Age of Hollywood is a fit display of the elegance and sophistication of those times.
The Gloria Crest Estate in Englewood, New Jersey was built back in 1926, and traces its history all the way back to Polish blue blood, as it was commissioned by Poland's Count Stefan de Poniatowski.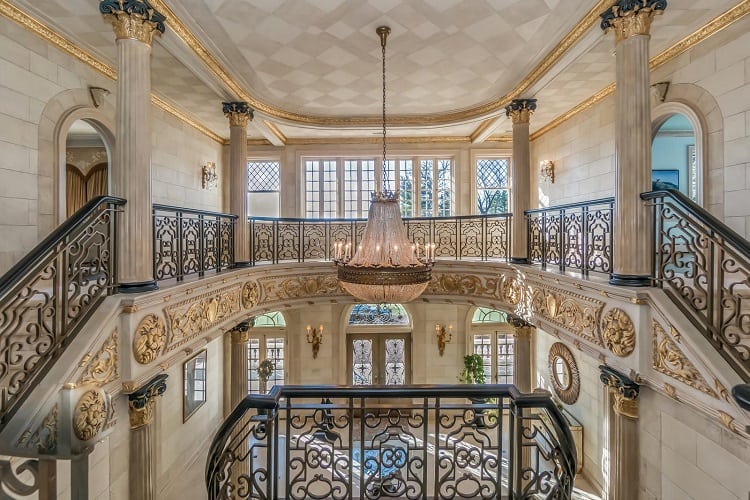 In later years, it became Gloria Swanson's house — a Hollywood silent film starlet best known for her role as Norma Desmond in the 1950s classic, Sunset Boulevard.
Even without its famous past owner, the palatial Gloria Crest mansion is a sight to behold.
It should then come as little surprise that it had such a crazy run on the market — going from a $39 million asking to a far more humble $4.6 million sale.
But more on that later; before we go into the property's sale numbers, let's take a moment to appreciate its beauty and sophistication, as well as its glamorous past history.
It was once Gloria Swanson's house, most famous for playing Norma Desmond on 'Sunset Boulevard'
Unsurprisingly, the Gloria Crest estate was once home to Hollywood royalty.
American actress and producer Gloria Swanson, an acclaimed silent film star and unforgettable screen presence, was the previous owner of the opulent Gloria Crest estate.
Swanson is best known for her role as Norma Desmond in the iconic 1950s film noir Sunset Boulevard, a role that earned her an Academy Award nomination and a Golden Globe Award win.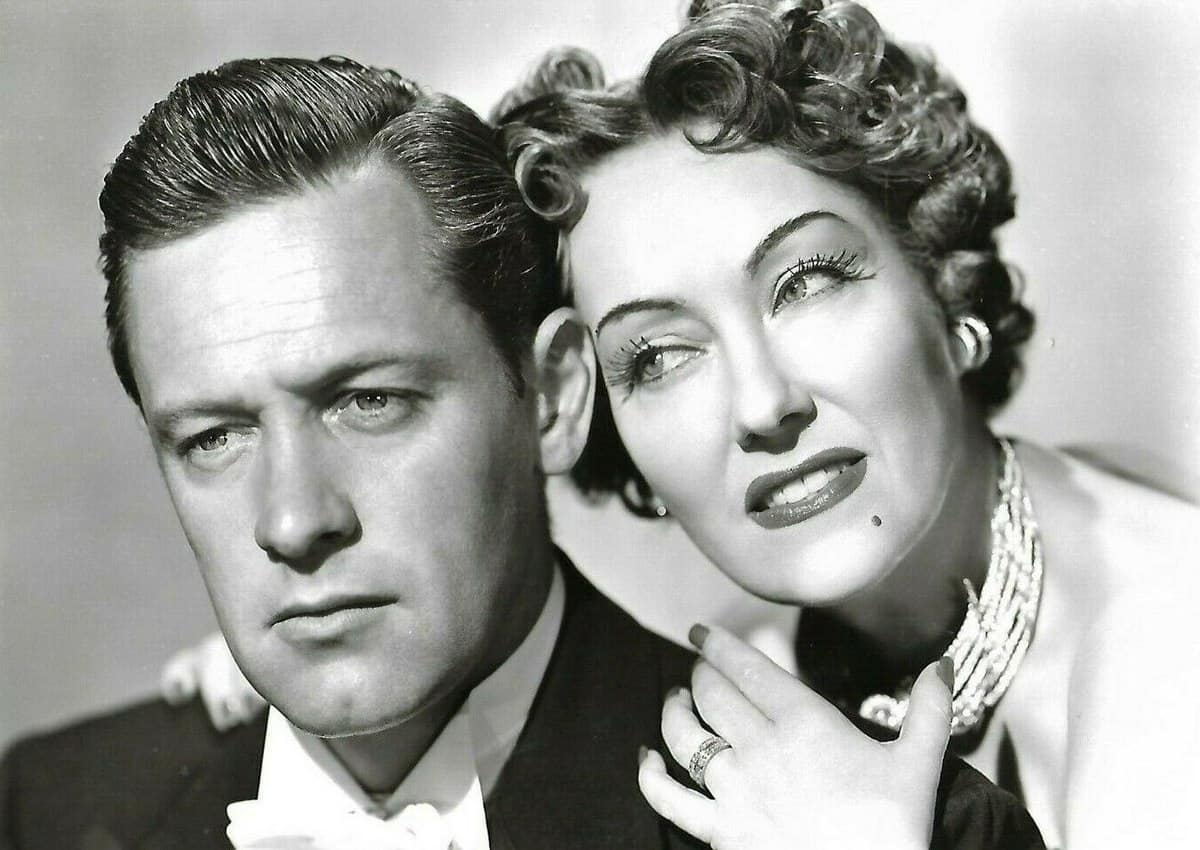 The memorable character will soon be reprised by Glenn Close in the upcoming remake of the movie, which was set to be released last year, but production was put on hold due to social distancing concerns.
The starlet was a pupil of Cecil B. DeMille, the famous producer/director whose use of spectacle attracted vast audiences and made him a dominant figure in Hollywood for almost five decades.
She starred in many of the filmmaker's projects, including Don't Change Your Husband (1919), Male and Female (1919), Zaza (1923), Bluebeard's 8th Wife (1923), and Madame Sans-Gêne (1925).
She then formed her own production company and worked on projects that earned her several Academy Award nominations, including Sadie Thompson (1928) and The Trespasser (1929).
Aside from her successful Hollywood career, Gloria Swanson was also known for having a very public affair in the 1920s with Joseph P. Kennedy, none other than the father of President John F. Kennedy.
Which makes it likely that she opened the doors of her palatial New Jersey mansion to some very prominent figures.
The Gloria Crest Estate, a home fit for royalty
If you're under the impression that the home's Old Hollywood ties are the estate's only claims to fame, you'd be sorely mistaken.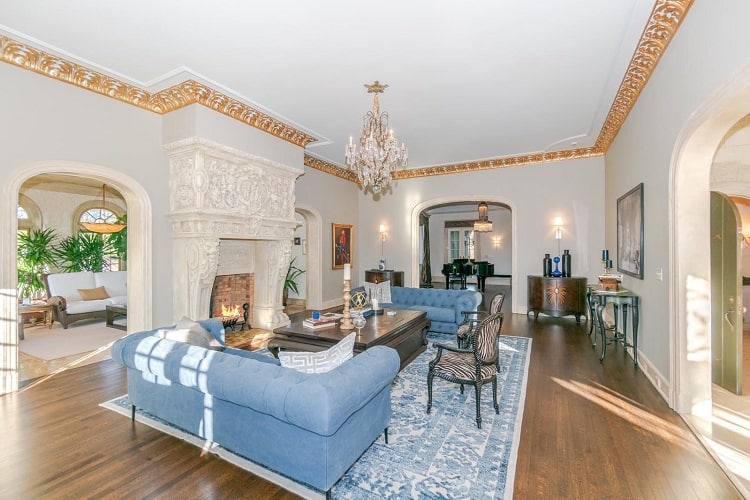 The Gloria Crest mansion traces its history all the way back to Polish blue blood, as it was commissioned by Poland's Count Stefan de Poniatowski.
The sprawling property, which lies on a 5-acre site in the prestigious East Hill area of Englewood — just 5 miles away from Manhattan — has 8 bedrooms and 14 bathrooms spread across 24,000 square feet of living space.
The Mediterranean-style villa has all the characteristics of a classic Hollywood estate mixed with modern-day amenities like a home theater, a private gym, and a home office.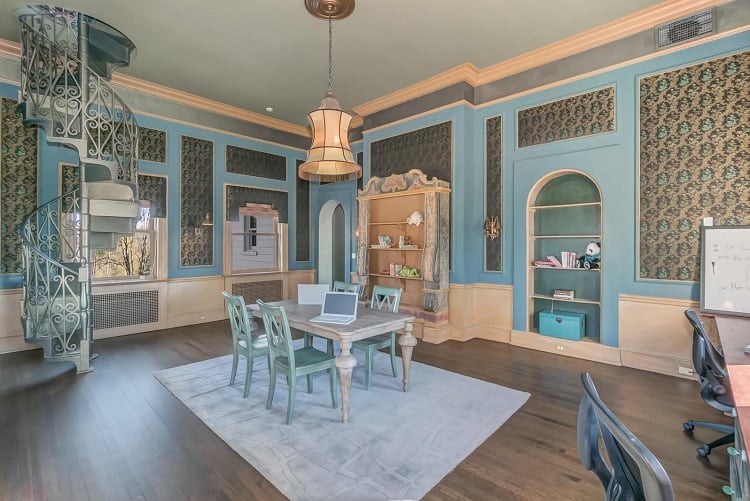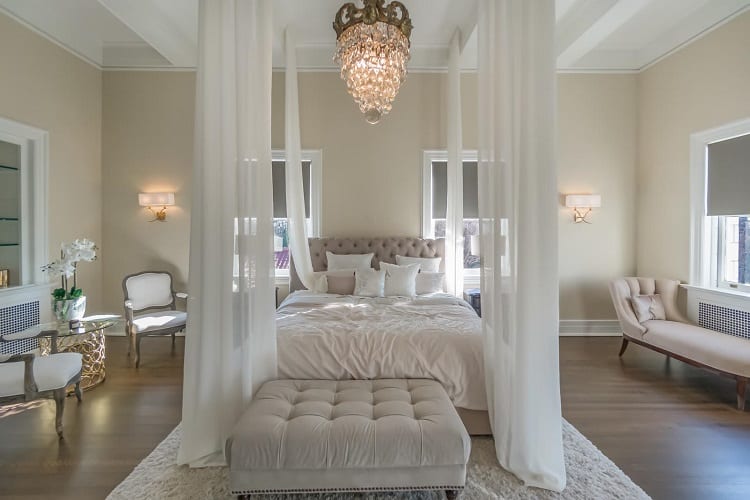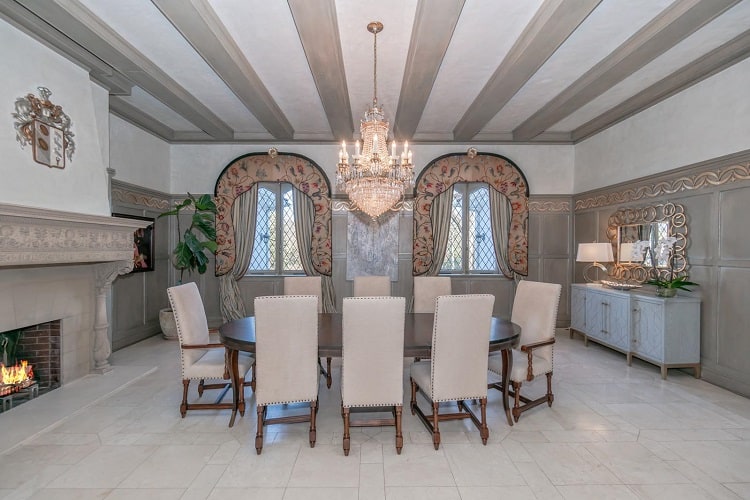 The outdoor space includes expansive patios, an infinity pool, an eight-car garage, a hot tub, and a cabana overlooking a private lake with waterfalls.
An important feature that is a must-have for celebrities is privacy, and this mansion offers plenty of it.
The grounds are enclosed by a 10-foot wall and tall, lush trees, and access is possible only through a gated entrance.
Inside the estate, luxury features abound, and you are welcomed by a formal marble entry with a majestic double staircase.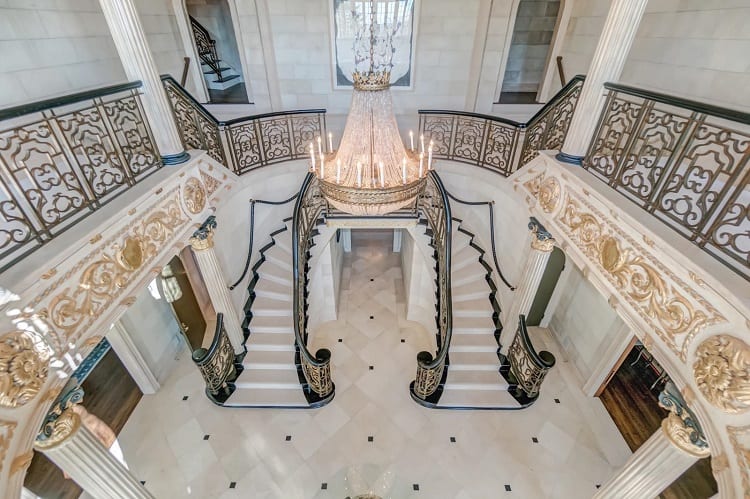 The house features a banquet-sized dining room for throwing private but lavish gatherings, and multiple living rooms, one of which includes a beautiful stone fireplace and gilded moldings.
Gloria Crest Estate also includes an opulent, state-of-the-art chef's kitchen and a three-room master suite that boasts a separate seating area with a fireplace, as well as an en suite master bath with a fabulous marble tub.
Listed in 2013 for $39 million, Gloria Crest Mansion ended up selling for just $4.6 million
The historic mansion was originally brought to market in 2013 with a hyper-expensive price tag of $39 million. But that didn't play out quite as expected.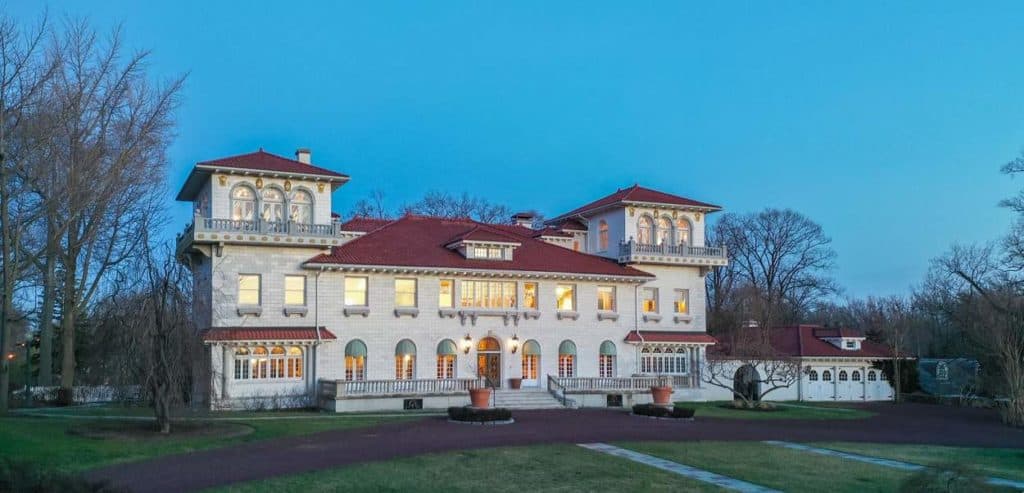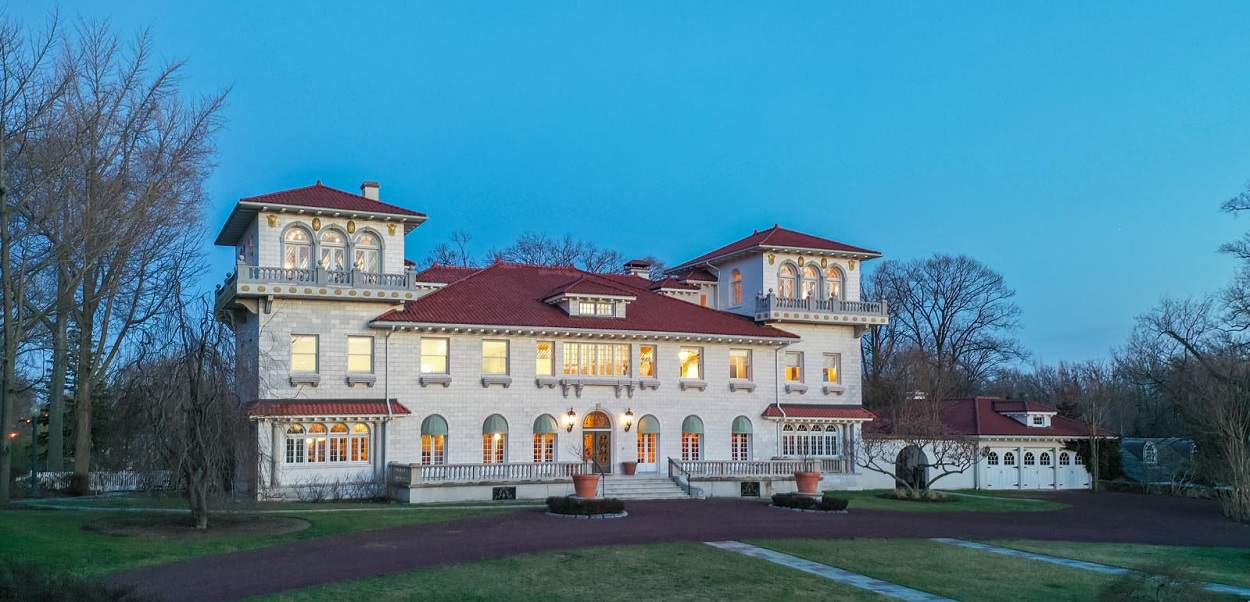 With no takers willing to pay its ambitious asking price, it then came dangerously close to hitting the auction block in 2017, only to be re-listed in the first half of 2019 for (just) $9.9 million.
Despite the massive price cut, the 24,000-square-foot, 8-bedroom mansion still failed to attract a buyer.
Listed with Michelle Pais of Signature Realty New Jersey, the property then reduced its listing price to $5,999,000, which marked an additional $4 million cut.
It wasn't until August 2021 that the Gloria Crest mansion finally found its new owners (though their identity has never been disclosed), putting an end to its long, 8-year run on the market.
Gloria Crest Estate sold for $4,600,000, a far cry from the ambitious price it sought back in 2013.
But that doesn't make this palatial estate any less impressive.
More palatial estates
The History of The Breakers, the Vanderbilts' Iconic Summer Estate in Newport
Belvedere Castle in Central Park – Everything you need to know
Greta Garbo's Longtime Apartment in New York Lists for $7.25 Million
The Complete History of Hearst Castle in San Simeon