Adding to its ever-expanding Flanavers Collection, Netflix is gearing up for Halloween season with a stellar new series from modern-day horror master Mike Flanagan.
The Fall of the House of Usher is an 8-episode limited series based on the works of Edgar Allan Poe with a stellar cast that presents vintage Poe stories filtered through Mike Flanagan's dark lens.
Starring frequent Flanagan collaborators and newcomers alike, the series' ensemble cast includes Carla Gugino as Verna, Bruce Greenwood as Roderick Usher, Zach Gilford as young Roderick Usher, Mary McDonnell as Madeline Usher, Carl Lumbly as C. Auguste Dupin, Samantha Sloyan as Tamerlane Usher, T'Nia Miller as Victorine LaFourcade, Rahul Kohli as Napoleon Usher, and Mark Hamill as Arthur Pym.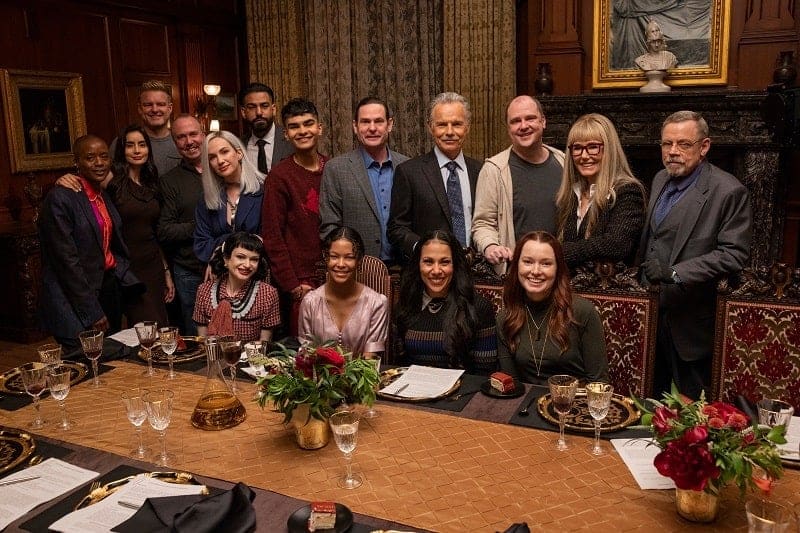 Telling the story of the CEO of a corrupt pharmaceutical company — Roderick Usher — who must face his shady past when his children die in mysterious and brutal fashion, The Fall of the House of Usher launched in October 2023 to great critical acclaim.
Critics had nothing but great things to say, with one Rotten Tomatoes review calling it "a spooky, grisly, sumptuously gothic treat," and another saying it's "a true dream for fans of Edgar Allan Poe's work and the Flanafamily — an expertly crafted combination of Poe-penned stories brought to screen via a slew of deliciously diabolical performances."
In typical Mike Flanagan fashion, the series features a mysterious mansion that looms over the story with its eerie presence.
Related: Is It Real? The Creepy Mansion in 'The Haunting of Hill House'
And we couldn't help but look it up, alongside other notable properties that caught our eye on the screen, and see whether real-life houses were used to film the Netflix series.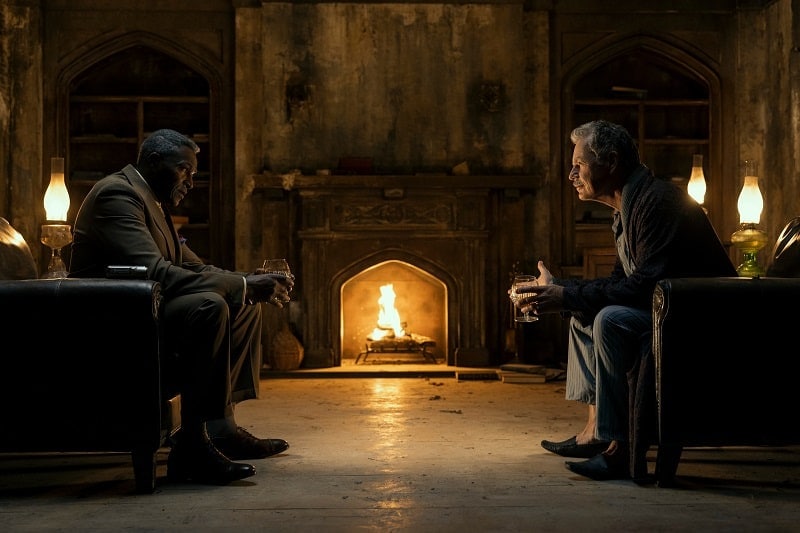 The memorable homes in 'The Fall of the House of Usher'
Most of the series was filmed in and around Vancouver, British Columbia in Canada, a favorite filming location for Flanagan — who also shot three other Netflix series here (The Haunting of Bly Manor, Midnight Mass, and The Midnight Club.
And while some of the homes we see on the show were real, and the production filmed on location, others were built entirely on sets.
Roderick Usher's mansion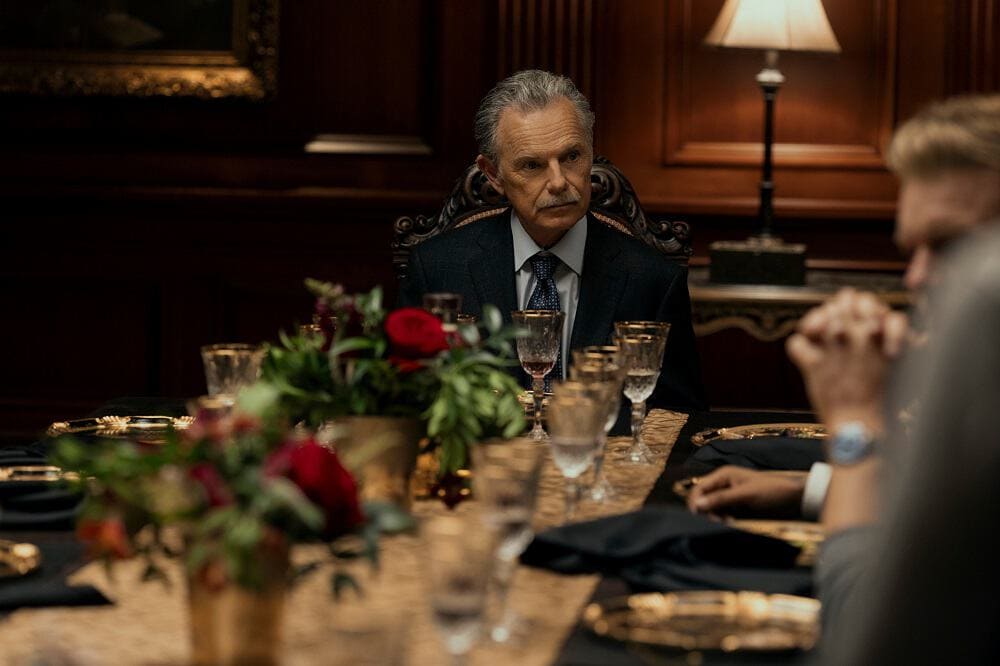 A real-life Vancouver house played the part of the Usher mansion in many of the show's scenes.
Located at 3760 72nd Street in Delta, BC, the property is no stranger to TV appearances according to Hollywood North Buzz (who spotted the filming crews on site), having been featured in other popular shows like Supernatural, Arrow, Batwoman, and Legends of Tomorrow.
Featuring a front yard water fountain and porte cochère at the entrance, the stately home sets the stage and highlights the Usher family's wealth.
Many indoor scenes were also filmed at the Vancouver residence, whose interiors feature dark wood tones, intricate molding, a massive fireplace, and high ceilings.
Production designer Laurin Kelsey told House Beautiful that a mix of real homes and build sets were used to film The Fall of the House of Usher, and that recreating the grim atmosphere for all of them was no easy feat. "We had five stages going for almost a year, constantly building," Kelsey told the publication.
Usher's childhood home
One of those sets was the exterior of Roderick Usher's childhood home, one of the most intricate of the show's sets — built at Bridge Studios and Vancouver Film Studios.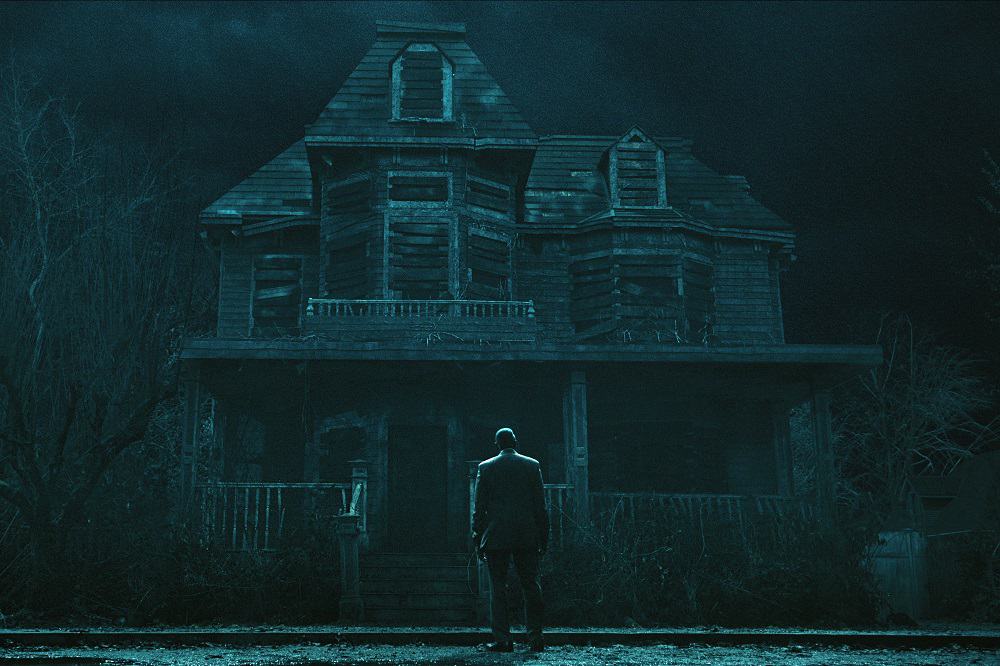 The Usher house took quite some effort to build, as the team wanted to make it as realistic as possible.
They also built six or seven neighboring homes to give it an authentic feel and even hired real street pavers to put down asphalt and make the whole neighborhood look genuine. The results were on par, as the scenes in the first episode showing the house in its glory days are impeccable.
See also: 10 Real-life Stranger Things houses & how much they're worth
Frederick Usher's house
Not only was a real house used for Freddie's abode in the Netflix series, but the producers picked a million-dollar mansion worthy of the Usher family's wealth.
Located in West Vancouver, the massive 16,000-square-foot mansion has 10 bedrooms, 12 baths, and yes, it does have an open-concept kitchen with a bowling alley right next to it. Other remarkable amenities include an arcade, 3 bars, an indoor firepit, an 18-person Jacuzzi, and several other showstopping amenities.
The house, listed in recent years for a whopping $35 million, belonged to famous entrepreneur Dan Lok, who gave a tour of his impressive West Vancouver mansion to former Million Dollar Listing New York star Ryan Serhant.
More stories
The Mansion in 'American Horror Story: Murder House'
Is It Real? The Exorcist House, Fact vs Fiction
Behind the evil eyes: The (Real) story of the Amityville house
The real Conjuring house in Rhode Island and its 300-year history