We love our furry friends! They're cute, reliable, cuddly and give so much love in return. But we sometimes have to spend time away from them because you know… work!
I'm a pet owner myself and even if it's been a while since I've had my munchkin, I'll still get worried about him whenever I'm not there. "Does he feel lonely?", "Did I leave him enough food?", "Lord, he's going to break something!"
I know, that last one doesn't reflect my concern about my pet's well-being, but you must admit you often wonder what your pet will have chewed or destroyed by the time you get home.
Or maybe you're just curious about their routine while you're gone (which is always fun to watch).
You need to know your pet is safe, well fed and can still have some fun even if you're not around.
And while up until recently we had little to no control over what goes on in our absence, today we have access to a multitude of savvy tools that let us keep an eye on our four-legged friends from afar.
From automatic food dispensers to remote-controlled pet-human toys, we now have the gadgets we need to be able to focus on our work and stress less about our furry friends spending the day home alone, with no one to watch over them.
Smart food dispensers – Making sure your pet is well fed
You definitely know by now how much food your pet needs while you're gone.
But it so happens that sometimes you need to work overtime or something unexpected happens and you need to spend a little extra time at work, which will undoubtedly make you anxious about the well-being of your pets.
Because you're a responsible pet owner, you need to make sure your furry friend is fed in the meantime.
The WOPET Automatic Cat and Dog Feeder allows you to schedule up to 4 automated feedings per day, and you can keep your pet excited by recording messages that will play as each feeding dispenses. How cool is that?
Self-cleaning litter boxes – Enough with the dirty work
I don't know about you, but I need this in my life.
Don't get me wrong, scooping poop is part of my daily routine and it's no big deal anymore, but if I could just press one button to prevent the "smelly bomb" spread all over my house…
PetSafe ScoopFree Ultra Self-Cleaning Cat Litter Box does all the dirty work. It self-cleans for weeks with no scooping, cleaning or refilling. You simply remove the disposable litter tray and throw it away.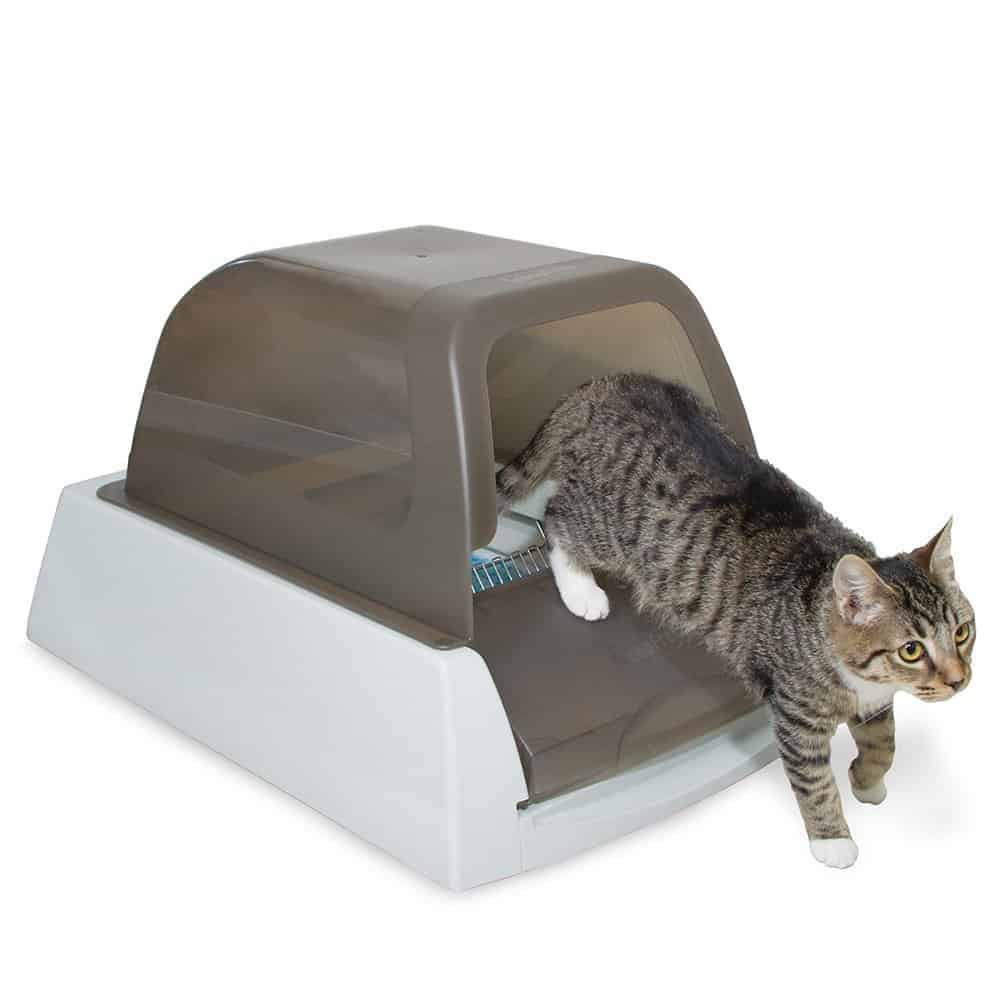 Tracking devices – Always know where your pet is
I get so sad reading posts about missing pets!
I just can't stand the thought that my pet could get lost one day. So even if he didn't approve at first, he's now wearing his tracking collar. I take it off of him at night, because he always sleeps inside the house, but I always put in back on first thing in the morning.
Findster Duo+ is a tracking collar that works for both cats and dogs. During your walks, define a safe area around your pet's location and be immediately notified if they leave that space.
If you need a tracking device that works based on existing GPS+LBS +GPS satellites, then BARTUN GPS Dog and Cat Tracker might be what you're looking for.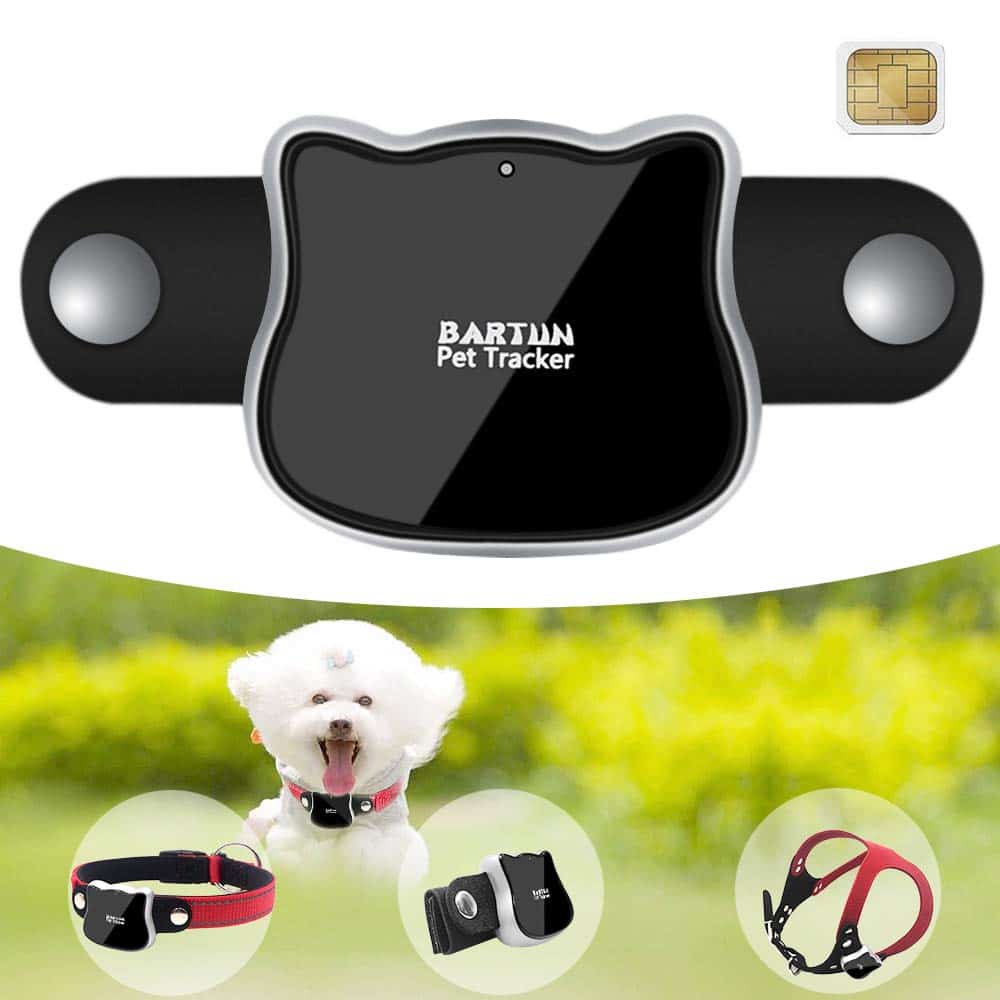 Automatic pet doors – Give your pet a key to your home
You're not the only resident of the home, so why should you be the only one to come and go as you please?
These pet doors are awesome because now your fluffy friend can actually have its own key to your home and the freedom to come and go as they please.
The PetSafe Electronic Smartdoor is available in a small or larger size. The smart key attached to the collar, unlocks the door only when it reads the unique signal of the smart key.
If your pet gets through, the door will automatically lock and other animals won't be able to get inside your house. The smart door come with 5 keys if you own multiple pets.
Pet exercise and play equipment
For your kitty you can always opt for a classic treadmill to keep them active, but we've found the Petronics Mousr Interactive Robotic Cat Toy to be a way more fun way to exercise that will allow you to play with your cat remotely, using your smartphone.
You dog probably gets to run around a bit more, but just in case he doesn't, the Goplus Dog Treadmill will both entertain and help him exercise.
The treadmill is equipped with remote control and a LCD screen that shows speed, time, distance and calories burnt.
And if you need a smart device dedicated to play time only, you can opt for iFetch – an interactive ball launcher for dogs.
Pet surveillance cameras
Ever wondered what your four-legged friend does when you're not around? You can now easily find out. We all think about our pets' secret life, but most of all we need to know that they're safe.
The Victure Pet Camera uses an advanced video encryption technology, has a FHD camera and a smart motion detector that sends notifications to your phone.
The device is compatible with both Android and iOS. By owning such a device you'll hit two birds with one stone: not only will you be able to check on your buddy every once in a while, but you can also monitor all kinds of activities that can possibly take place within the camera's range.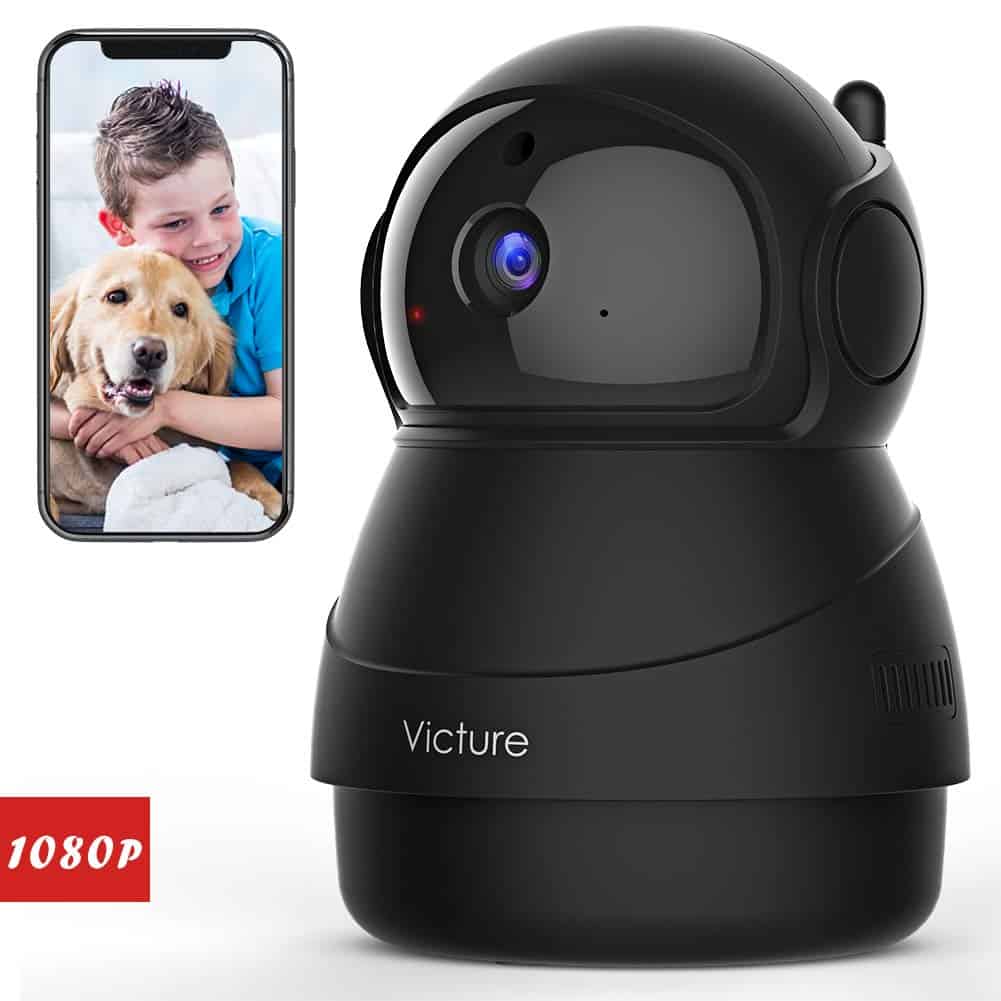 More tips for your home
The Cutest Cat Condos You Can Get on Amazon
Top 7 Ways to Pet-Proof Your Home for the Holiday Season
How to Successfully Integrate Smart Home Tech into Your Own Home
How to Properly Furnish a Small Bedroom to Fit a Large Bed