NHL star Max Pacioretty played only four seasons with the Vegas Golden Knights (2018-2022) but went all in when it came to making himself at home in Sin City.
The property he called home in Vegas — which the NHL pro just sold for $11 million — is located on a half-acre of land in the gated neighborhood The Ridges, part of the Summerlin community. The price point makes it the most expensive sale in The Ridges community, and the priciest one recorded in the Greater Las Vegas area this year, according to our sources.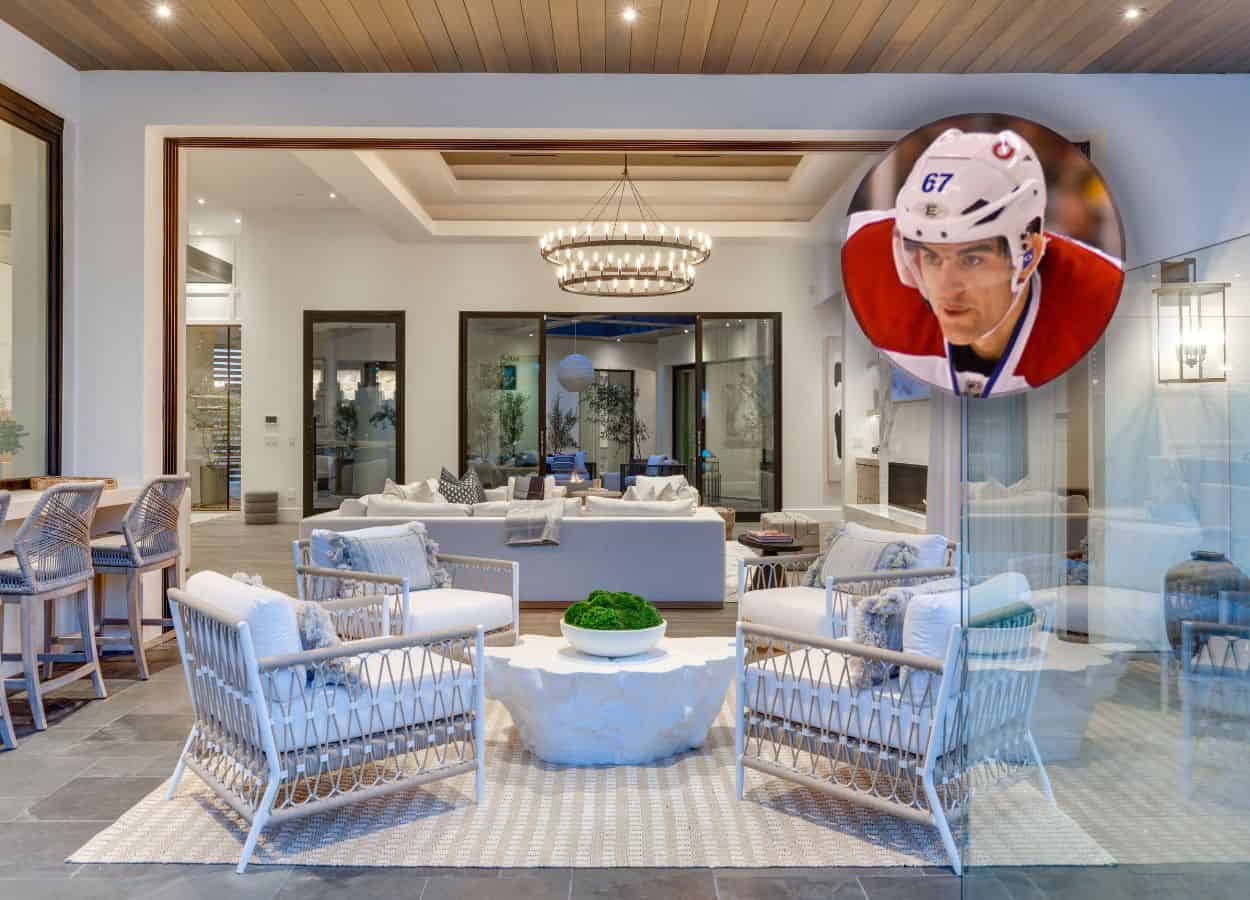 Pacioretty bought the home from then-teammate and star defensemen Alex Pietrangelo for $6.4 million in August 2021, meaning he scored over $4.5 million on the deal! Madison Blau BenShimon with IS Luxury represented Pacioretty in the transaction, while Anthony Spiegel, also with IS Luxury, repped the buyer.
RELATED: Step Inside Wayne Gretzky's $22.9M California Home Designed by 'The Megamansion King'
Drafted into the NHL in 2008, Pacioretty played his first 10 seasons for the Montreal Canadiens before being traded to the Golden Knights. Like all professional hockey players, he's taken some nasty hits out on the ice. When he took those hits in Vegas, he could escape to this palatial estate to rest and recover.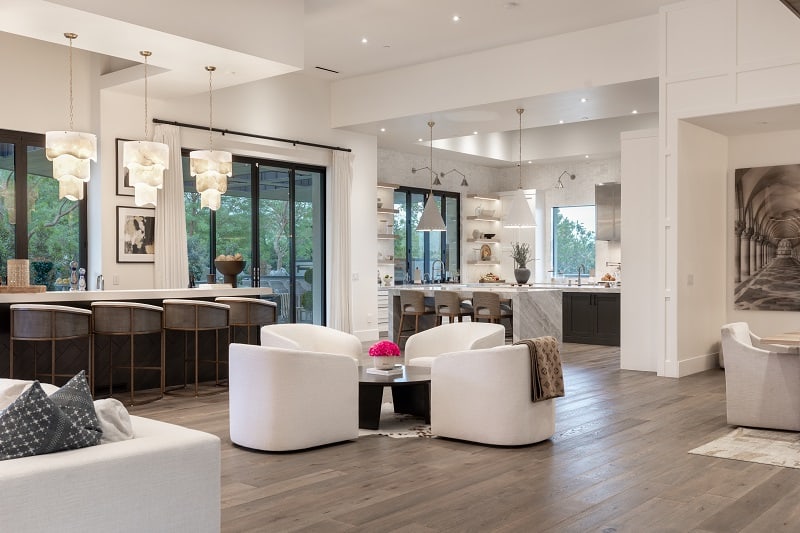 Pacioretty even expanded the home during his ownership, doing extensive renovations and making the house significantly larger. He completely demolished and reconfigured the basement, while the main floor also received considerable attention.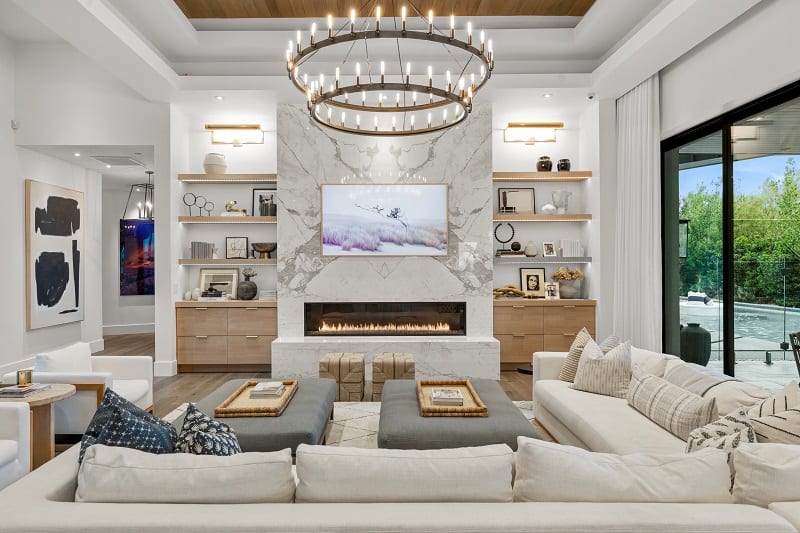 With six bedrooms, six full bathrooms, two half baths, and 10,180 square feet of space, the house combines high-end luxury with immense livability and style.
Entering the grounds beyond the guarded gates is like being swept into a sanctuary of luxury, timeless elegance, and impeccable design.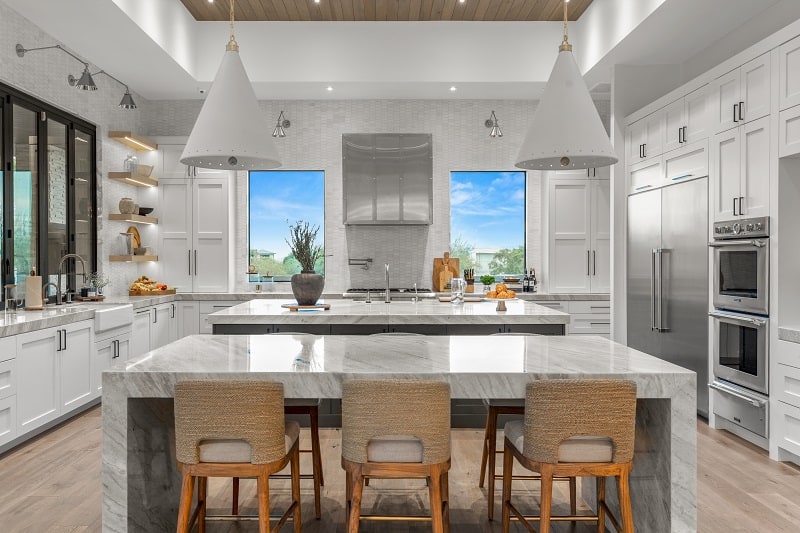 Every aspect of the space is meticulously designed and includes the highest quality finishes, many added during Pacioretty's remodeling work. As one moves about the home, the open-concept floor plan creates a seamless transition from one area to the next. A Calacatta marble fireplace wall unit adds a touch of grandeur to the living area.
Pacioretty, of course, plays left wing, and it's probably no coincidence that his former house's left wing is where we'd find the primary suite.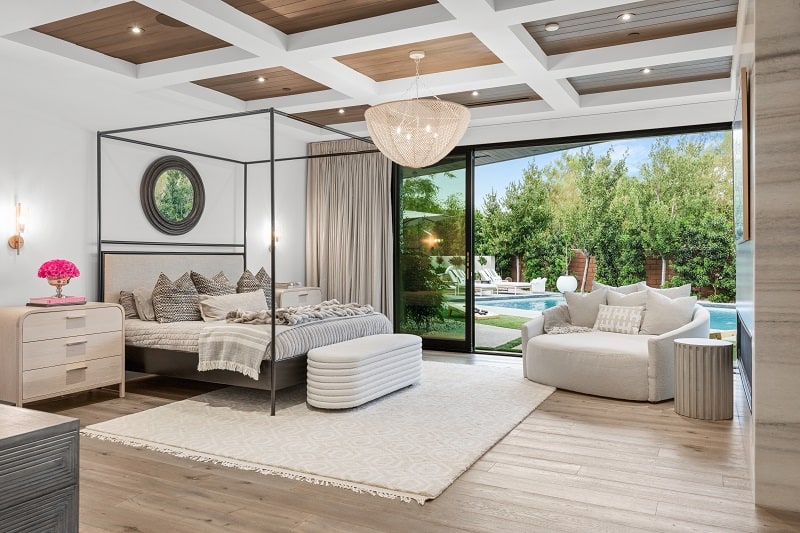 With a design focused on refined comfort and privacy, the suite includes three spacious bedrooms, each boasting an attached full bathroom. A home office completes this wing, providing a serene space for work, study, or reading.
But the home's allure extends far deeper, down into the basement, where Pacioretty's remodeling work expanded the living space by 2,000 square feet.
SEE ALSO: Mark Cuban's Million-Dollar-Mansions are the Definition of Luxury Living
The lower level's exquisite amenities deliver a sense of descending into a bunker of splendor. There's a well-appointed wine cellar, a fully equipped gym, and a tranquil sauna.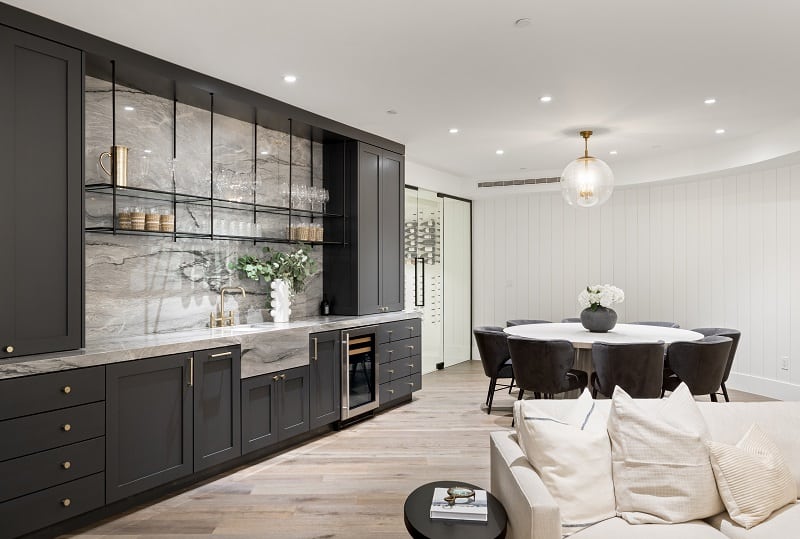 There's also a den, a full media room, and two more guest rooms. The possibilities for entertaining guests and creating an atmosphere of tucked-away fun and hospitality are endless down here.
Step outside (though you might not want to), and you'll discover a backyard with meticulous landscaping.
A magnificent, 55-foot-long pool is the primary focus of this outdoor paradise, drawing the eye and beckoning visitors to dive in. It's complemented by water features, a fire pit, and a full outdoor kitchen, setting the stage for endless pool parties, relaxation, and socializing. And don't forget the sport court—plenty of friendly competition awaits.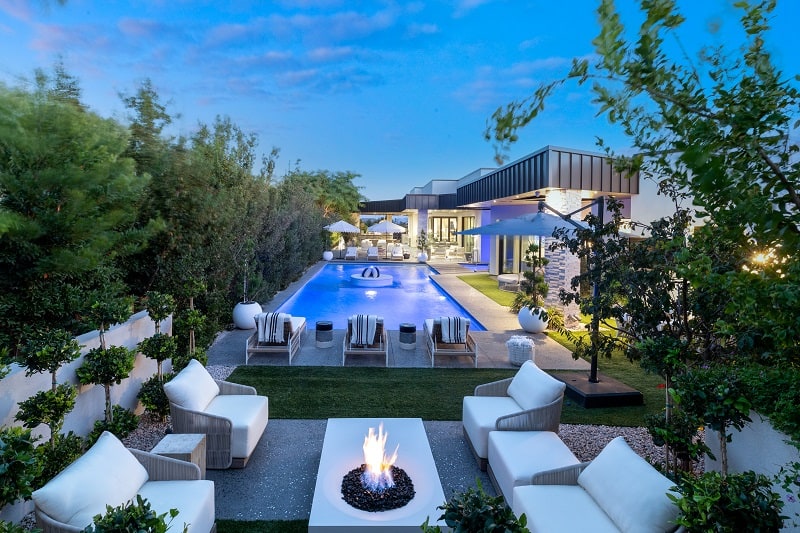 Every detail of Max Pacioretty's now-former house has been carefully crafted to exemplify luxury and comfort.
Whether the new owner is a pro athlete, an executive, an artist or something else, they can expect captivating luxury, enchantment, and refined living with no small amount of creature comfort and coziness for that just-right, safe-at-home feeling.
More stories you might like
See Wayne Gretzky's $22.9M California Home Designed by 'The Megamansion King'
MLB All-Star Mark Melancon relists $11M waterfront home in Florida
Former Rams champ Jalen Ramsey lists stunning L.A. home following Dolphins trade