Book lovers absolutely delight in staying in and curling up with a good book, rather than going out. However, when one of your bookworm friends moves to a new place, it can be pretty difficult to pick a good housewarming gift for them.
Buying books is not the safe option you might think it is, because you can't be sure if they haven't already read them. It's also a pretty obvious choice, so you won't get any points for originality.
What you want is to get your friends something that is useful and practical to use in their new home, but with a twist. Your book nerd friend obviously loves reading, so you want to be inventive and come up with a really cool housewarming gift that they will actually use for their reading sessions.
We've scoured the mighty land of Amazon to find some of the coolest housewarming gifts to give your nerdy bookworm friends to help them turn their new house into a home. Note that this article contains affiliate links, so any purchase you make might earn us a commission. But we hope our suggestions will make your search easier.
A fancy bamboo reading tray for the bathtub
This is the absolute perfect gift for your friends who love reading, taking long relaxing baths, or drinking wine – if you have a friend who's moving and loves all three of those things, then you've definitely hit the jackpot. There's nothing more relaxing than taking a long bubble bath, especially in the colder months, with a good book and a nice glass of red.
This luxurious bathtub tray is made of bamboo, so it's sturdy and durable; it's extendable, so you can adjust it according to how wide your bathtub is; it has a special place to hold your wine glass; and most importantly, it has a rust-proof metal reading rack to hold your books or tablet.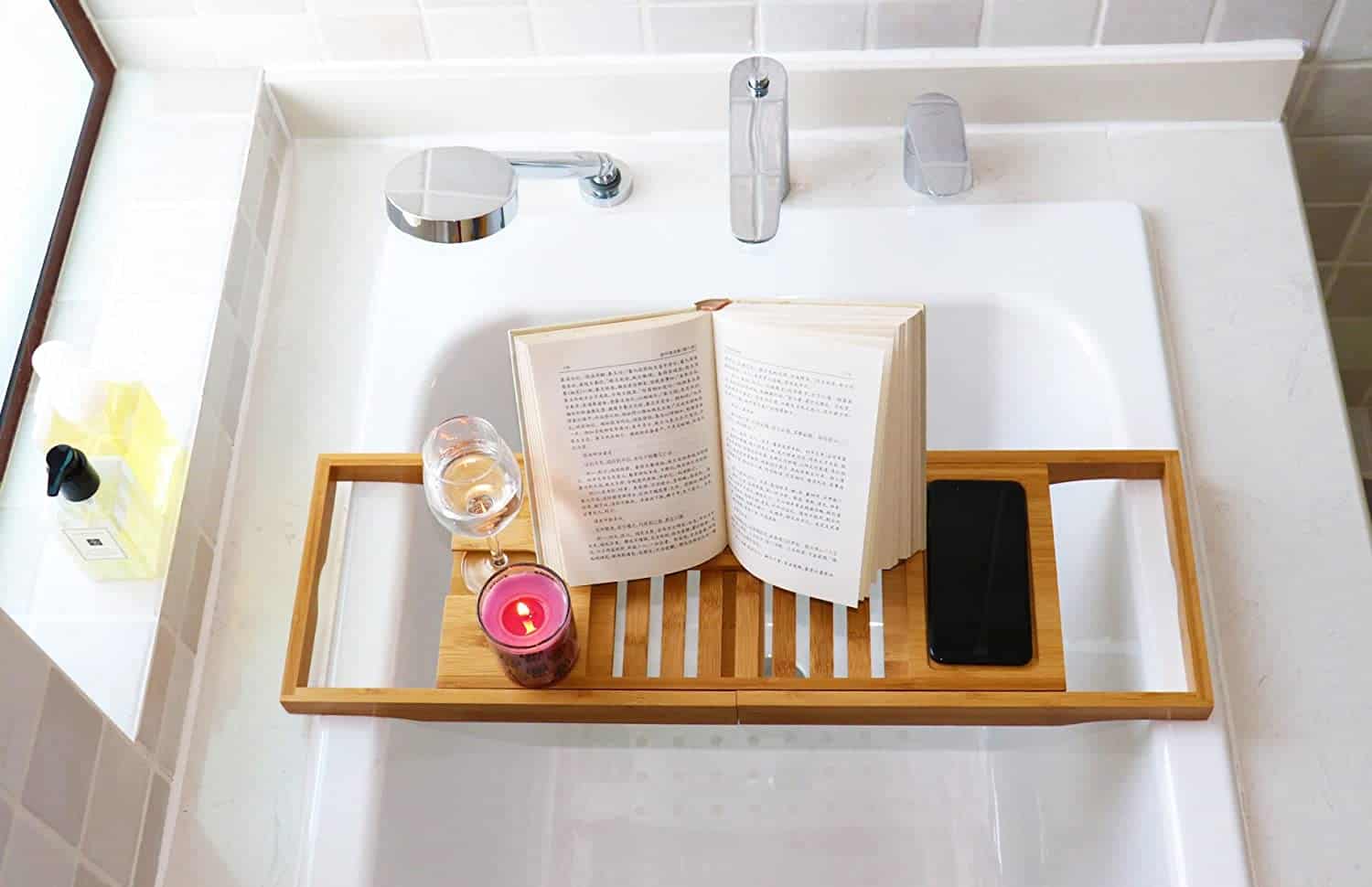 More stories
A set of cool, industrial-chic bookends
Your book-loving friend will surely have a lot of books to unpack when they move into their new home. Why not help them keep things organized with a stylish bookends?
There are endless designs out there to choose from, for different tastes and budgets, but we liked this industrial, steampunk-style option consisting of two L-shaped torched wood bookends with rustic elbow and flange fittings.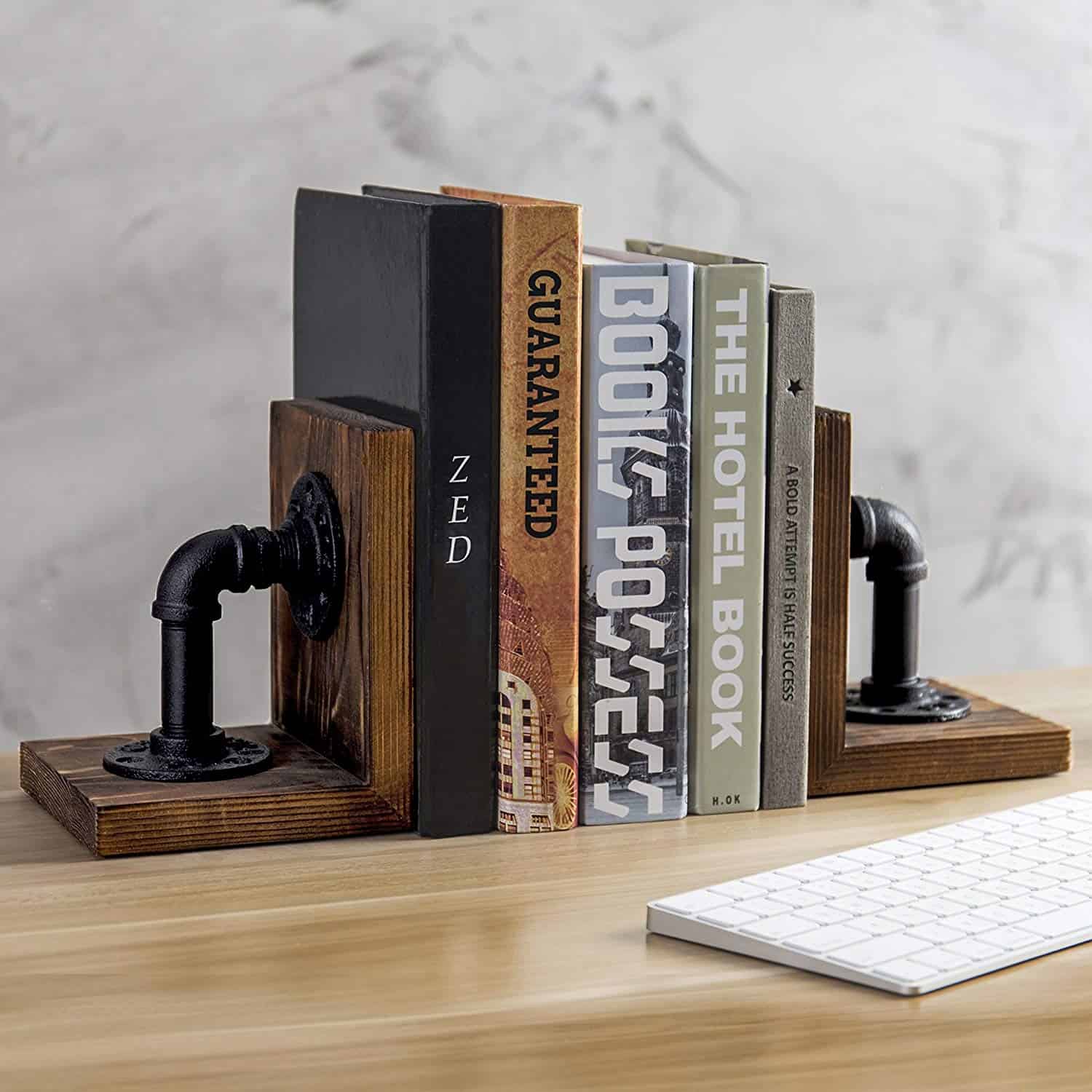 A pair of reading socks that send the right message
When you're immersed in a good book, you definitely don't want any distractions, so why not alert those around you that you are not to be disturbed?
These funny ankle socks make it pretty clear to everyone else in the house that you're in the middle of a serious reading session. An added bonus is that they'll keep your feet warm and planted firmly on the ground, due to the non-slip glitter phrasing. Your friend will surely appreciate this funny and practical gift.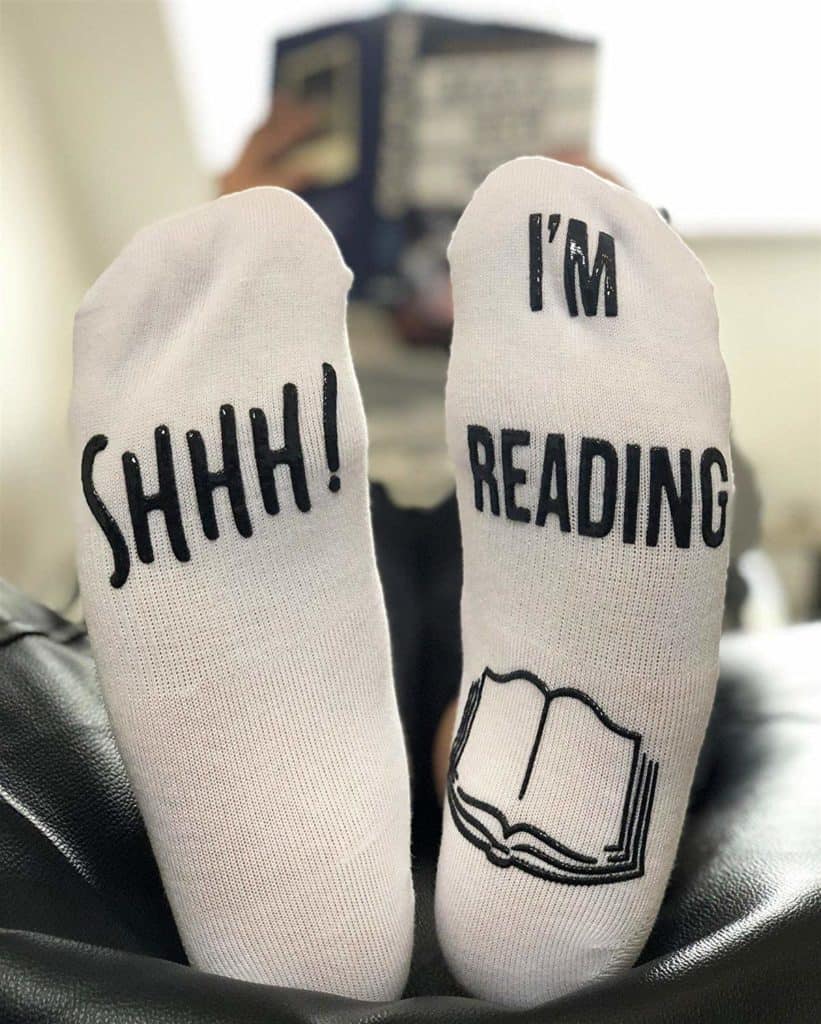 A reading pillow to keep bookworms comfortable
Sometimes, when we get really caught up in a good book, we forget to move around and find ourselves in some very uncomfortable positions, which can lead to back and neck pain.
This cushy backrest reading pillow will keep you comfy during reading sessions, and is suitable for both adults and children. Your book lover friend will surely benefit from this pillow, so it would make a solid housewarming gift.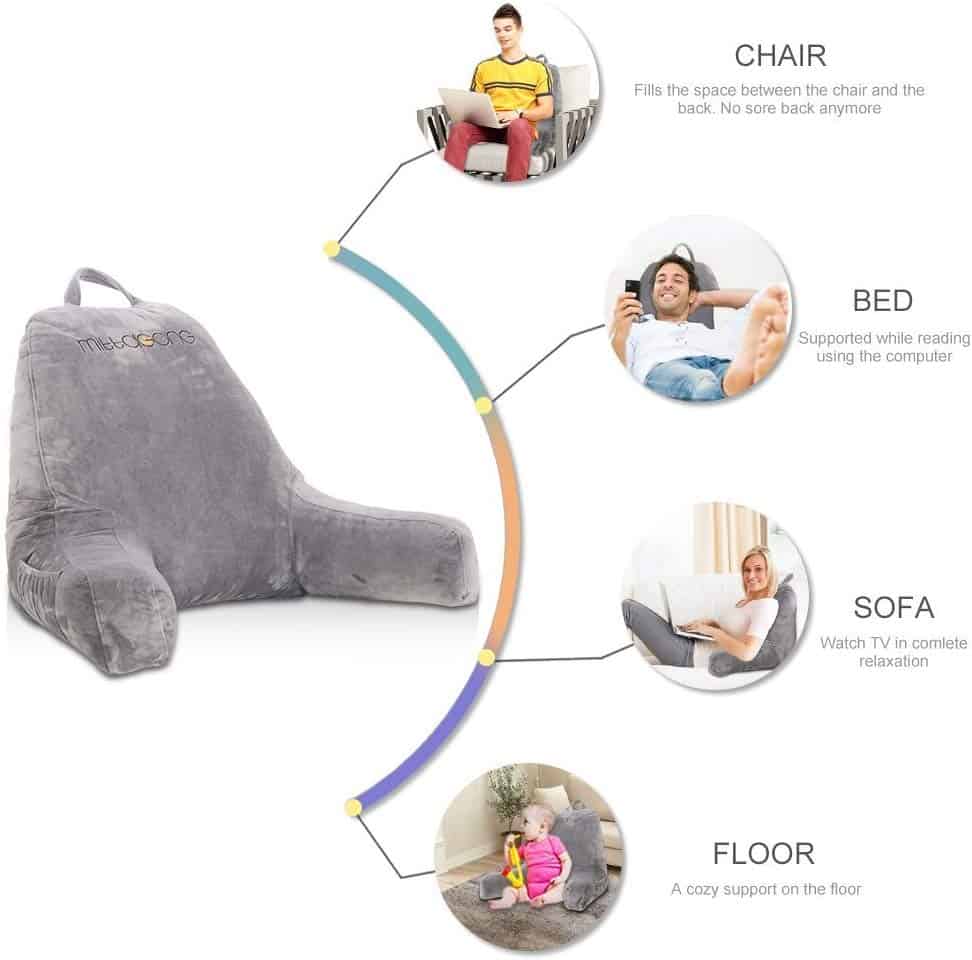 A book stand that lets you do all your reading hands-free
Everyone (and their mother) probably has some cooking books in their house, and someone who loves books will probably have quite a few.
The thing is, you need to be able to use your hands when you're cooking, so you can't be wasting time fussing around with the cookbook.
This book stand is perfect for holding cookbooks or just holding the book in place in case its reader wants to engage in other activities. Talk about a practical housewarming gift!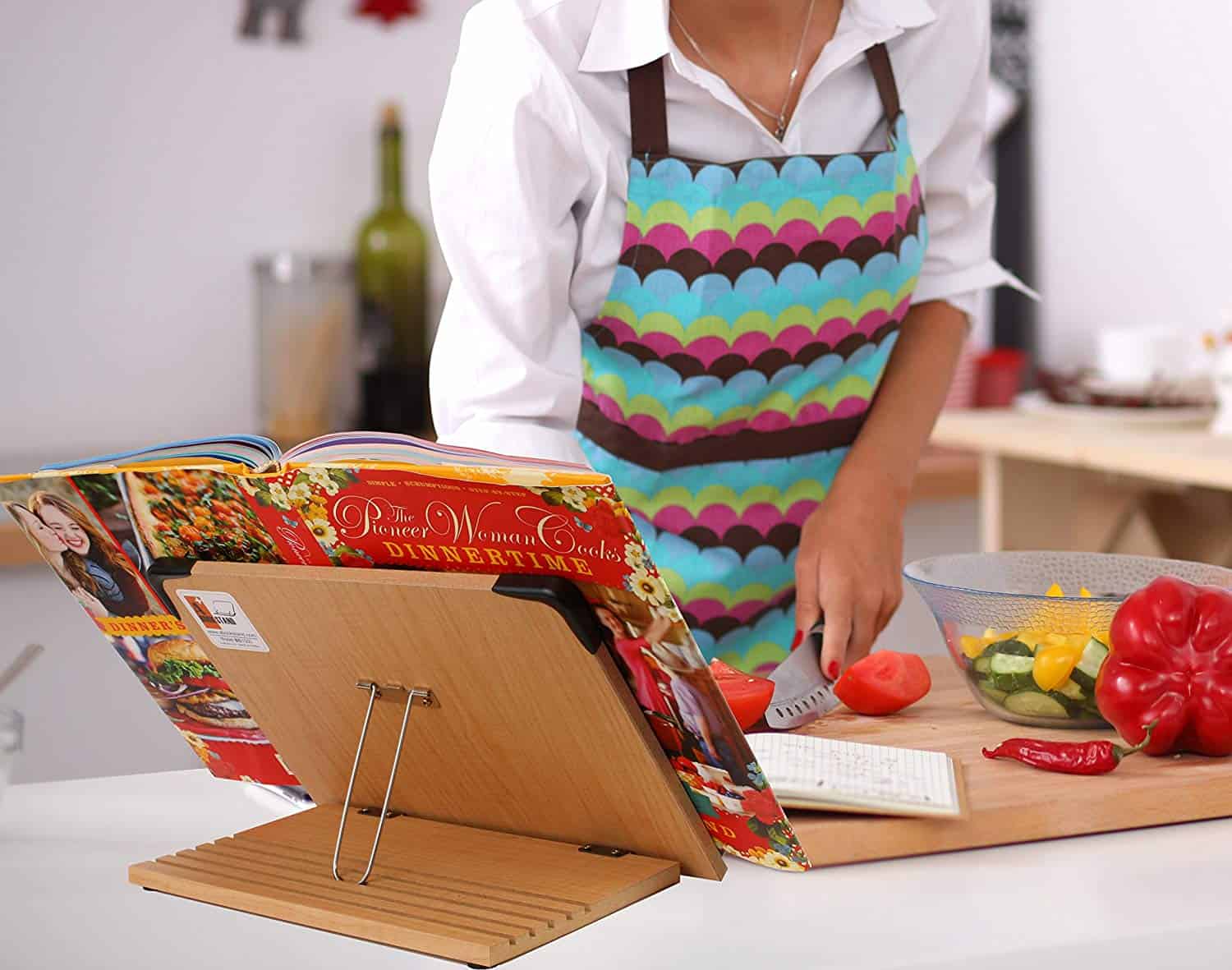 A cute and whimsical book lamp for late-night reads
Any reading fan knows how easy it is to lose track of time when reading, and sometimes you find yourself reading late into the night.
You want to have a cozy atmosphere when you read, so a desk/bed stand lamp is just the right thing for those late-night sessions. But you don't have to go the boring route and buy your friend one of those dull-looking book lamps.
This foldable, warm-light LED lamp is shaped – surprise – like a book, and it will inspire anyone to pick up the real thing and start flipping its pages. What's more, the lamp is foldable, has a USB cable for charging, and when you fold it, it looks just like a real book.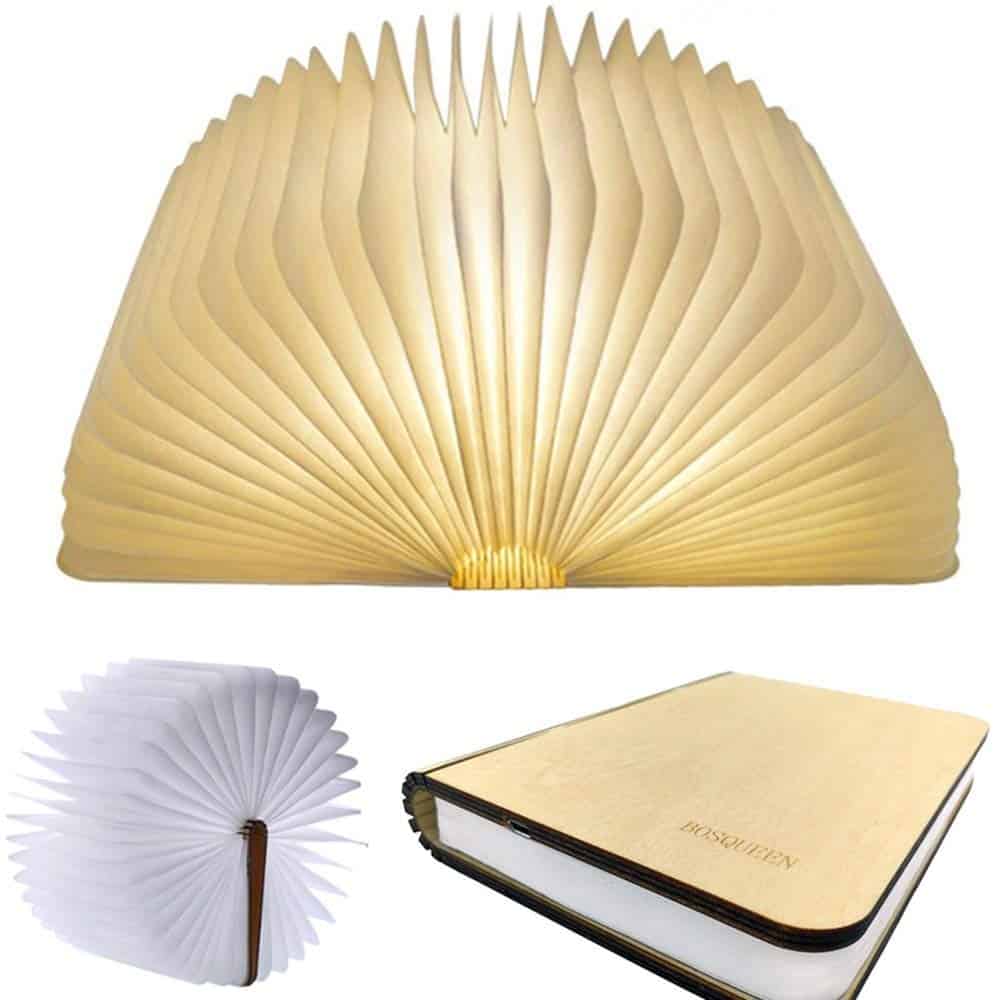 The coziest chair for comfy reading
We already know that sitting comfortably is crucial for a good reading session.
That being said, not everyone will have room in their home to create a dedicated space for such activities. But you can always find a little bit of space for a comfy chair to curl up with a good book.
We love papasan chairs because they are durable, comfortable, and they also look super stylish, and will add a bit of boho chic flavor to any room.
We particularly like this classic papasan, which comes complete with a giant, super comfy pillow that your book-loving friend will absolutely love.
Papasan chairs aren't exactly cheap, but if you can get some other friends to pitch in, it will make an amazing housewarming gift, and one that your friend will love and use for a long time.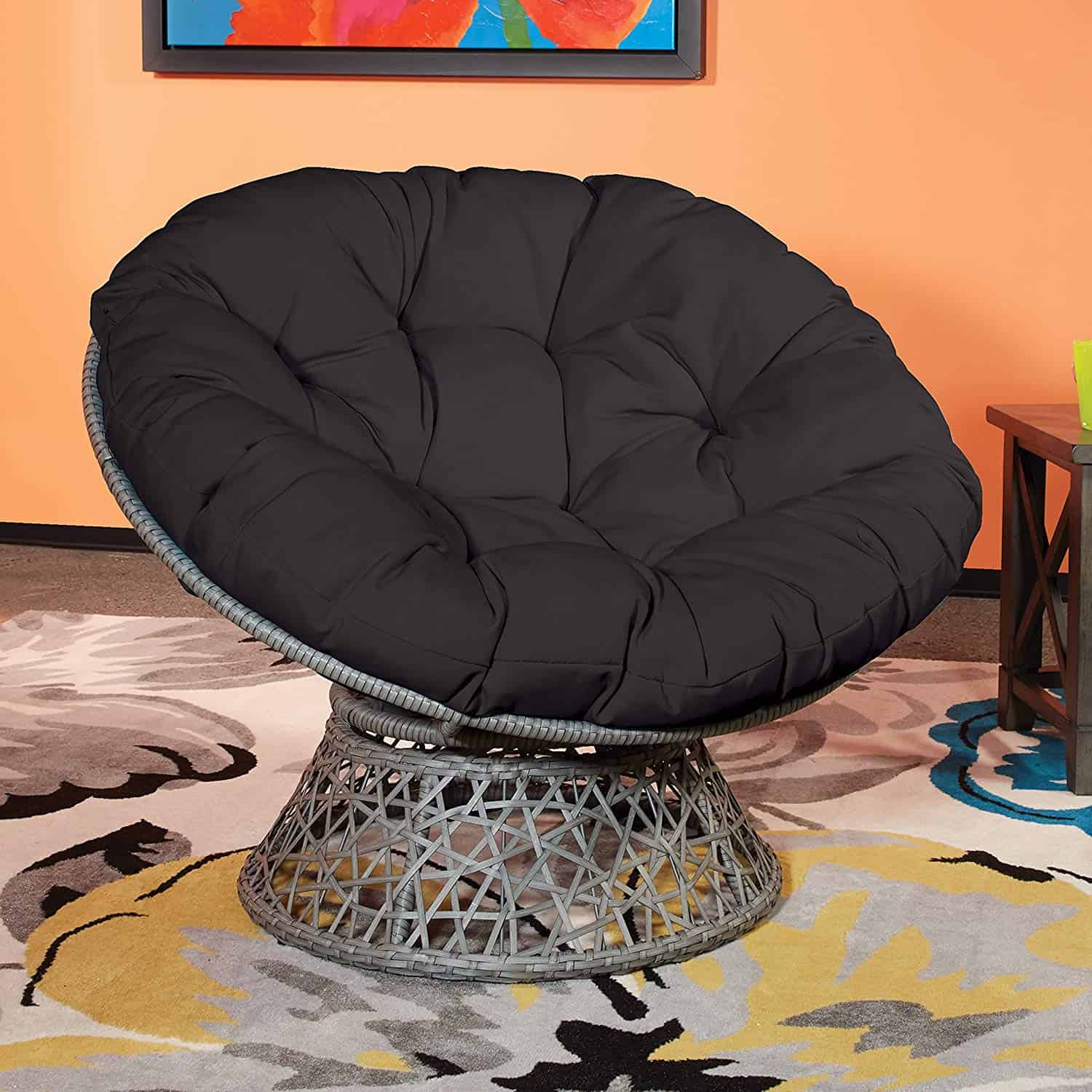 A pair of noise-cancelling headphones to drown out the outside world
While it's not your typical housewarming gift, a pair of noise-cancelling headphones is an absolute plus for any book lover. But that's not all they're good for.
Your friend can use these headphones to focus on a book they're reading, listening to music while cleaning around the house, to drown out loud and annoying neighbors, and much more.
If your friend is moving to a new place and they work from home, then a pair of noise-cancelling headphones will make an awesome gift.
We love these Bose Quiet Comfort 35s; the price might be quite steep, and you'll definitely need to get more friends on board to pitch in, but they are totally worth it. There are plenty more affordable options out there, as well, but if you're looking for a top-of-the-line gift, these would do the trick.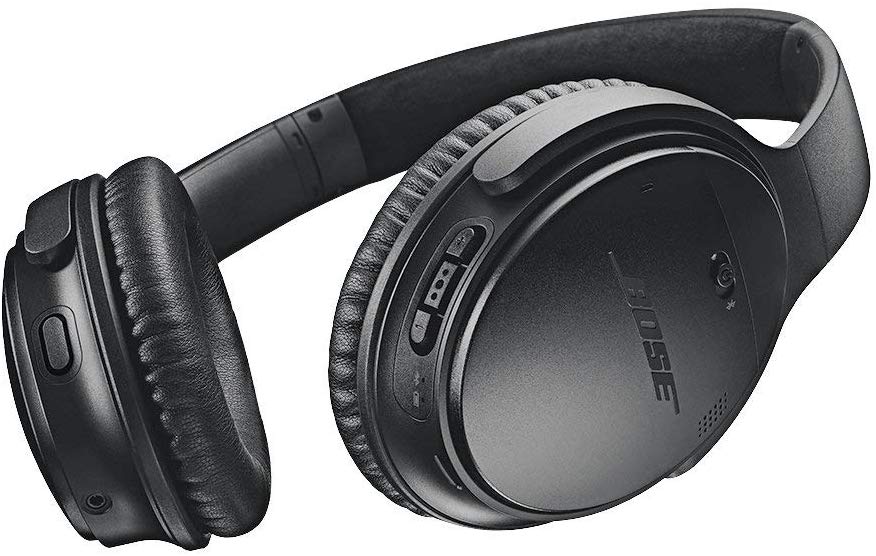 A cute throw pillow to spice up the decor in a new home
Sometimes when you move into a new apartment or house, you feel out of place, and it takes a while for your new digs to start feeling like home.
One thing you can do to help your friend get settled in at their new place quicker is to get them something cozy that makes the house feel more homely.
Blankets, pillows, and other cushy, fluffy decor items will help your book-loving buddy feel more comfortable and at ease. This cute pillowcase sends the right message, and would make a really nice and affordable housewarming gift. You can buy a set of pillowcases with the same messages or alternate with different messaging, to ensure your friend is comfy in their new place.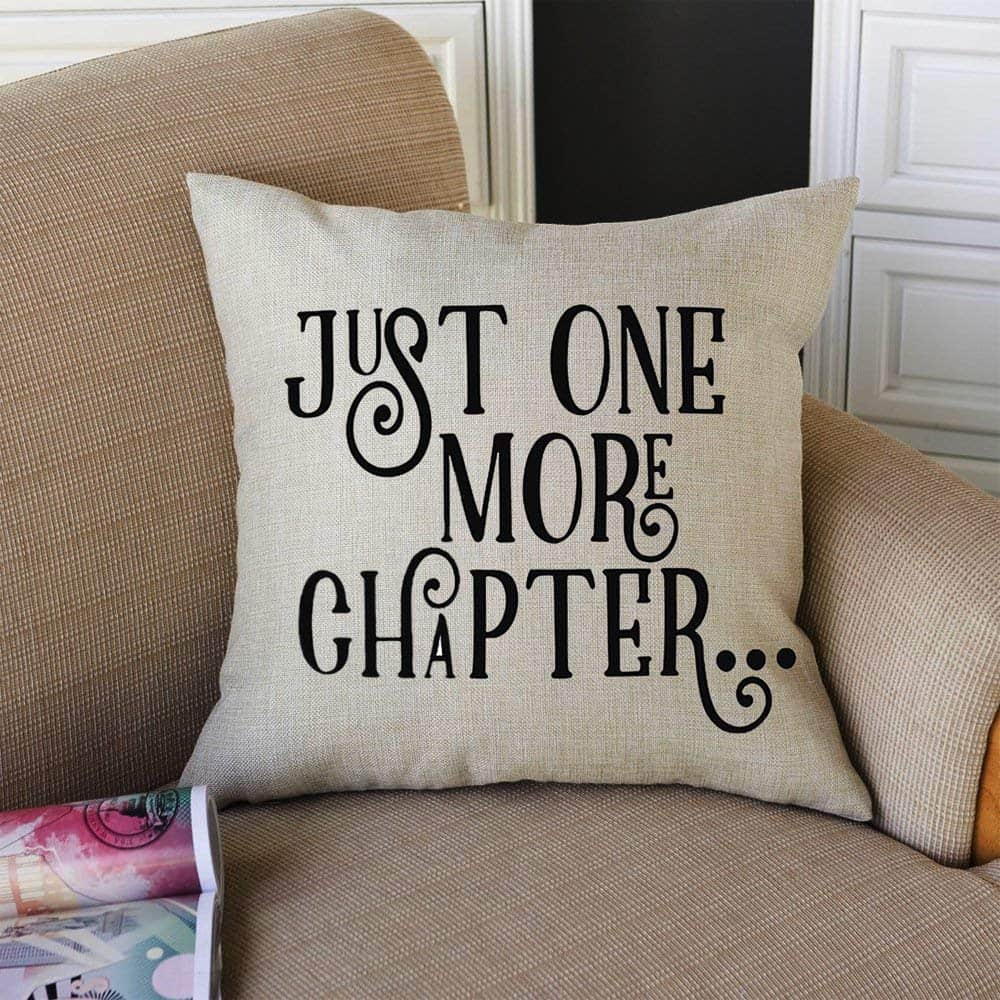 An extra-cozy, extra-versatile wearable blanket
The final item on our list is meant for those advanced bookworms who go all in when they're reading a good book.
When you read, you have to be comfortable and warm, and a fluffy blanket will take your comfort to the next level. But a fluffy blanket that you can actually wear, now that's the ultimate 'treat yourself' level.
What book lover wouldn't love this extra-fluffy fleece blanket that features sleeves so you can wear it around the house? In winter months, this little gift will definitely come in handy, and your friend might just end up wearing it… everywhere.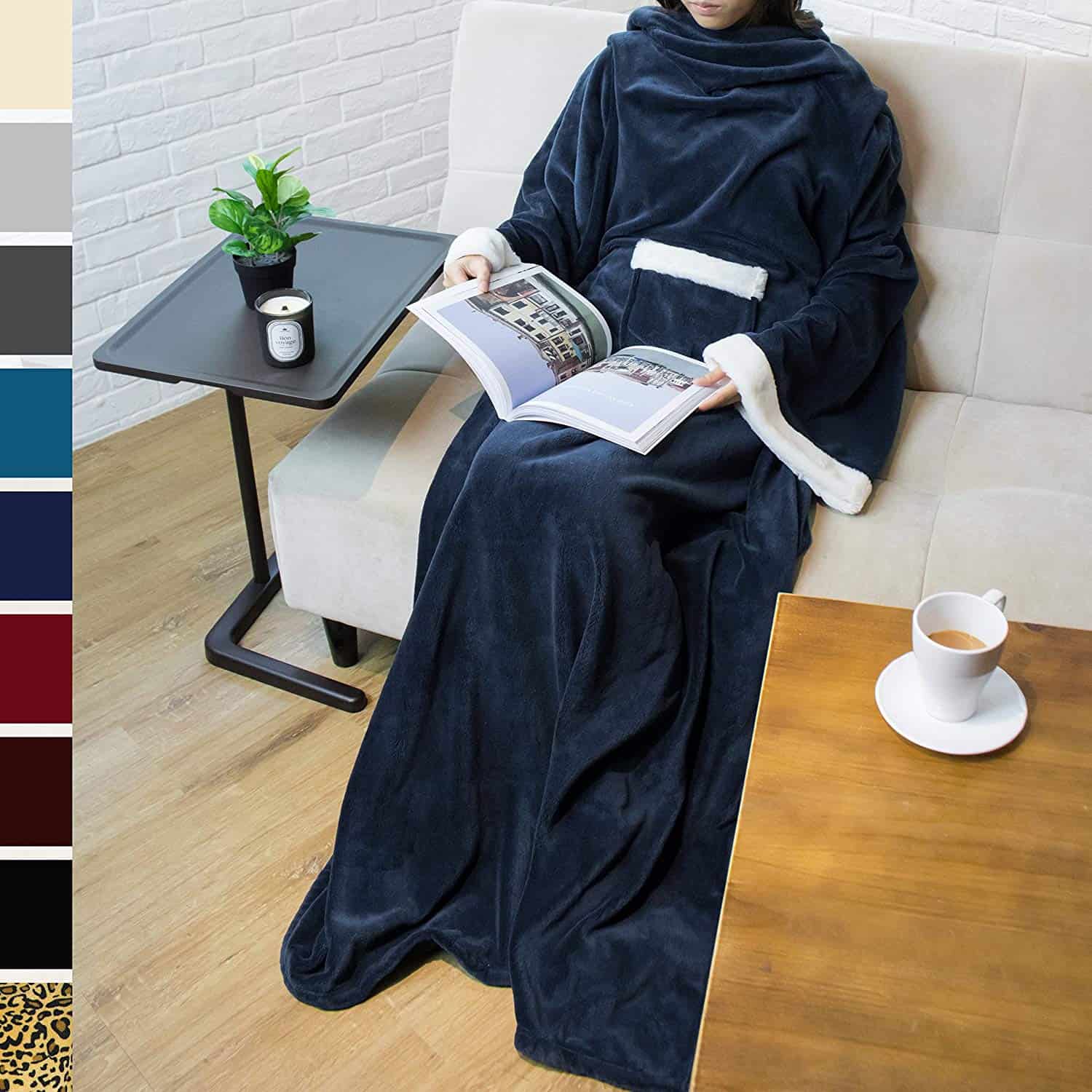 10 of the Most Stylish Minimalist Wall Clocks You Can Buy on Amazon
6 Smart Home Devices to Keep Your Pets Safe, Well Fed and Entertained While You're Away
The 15 Best Luxury Candles to Brighten your Home & Complement your Decor
The Cutest Cat Condos You Can Get on Amazon