If we had to use one word to describe this home, it would be comfort. This exquisite single-family home at 1195 West Brookhaven Drive Northeast is the epitome of comfort and luxury, boasting neutral colors and plush fabrics throughout.
Set on a large private lot in historic Brookhaven, the 5,627-square-foot home features 5 bedrooms, 4 bathrooms, and a plethora of fabulous amenities. It was built in 1935 and incorporates expansive living, lounging, dining and office spaces, as well as plenty of outdoor space.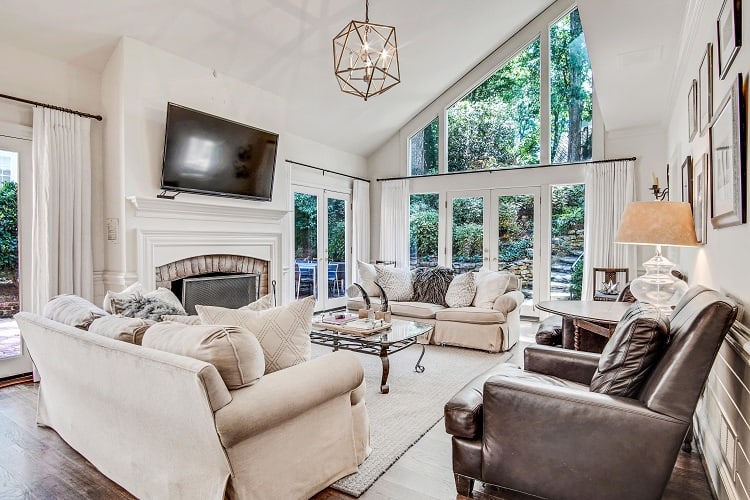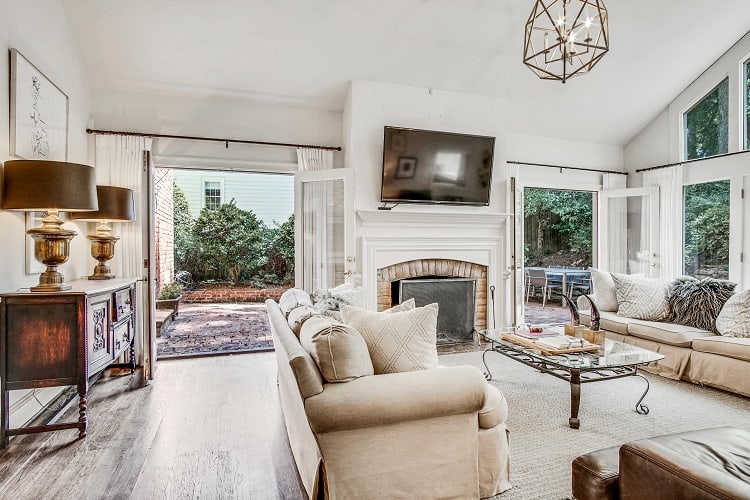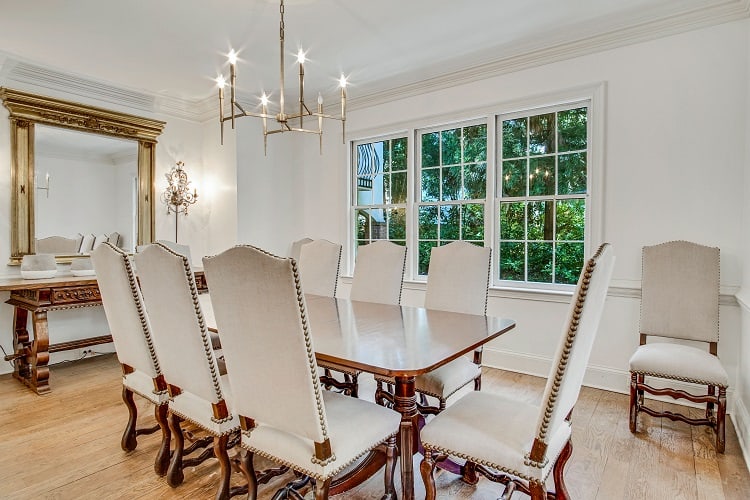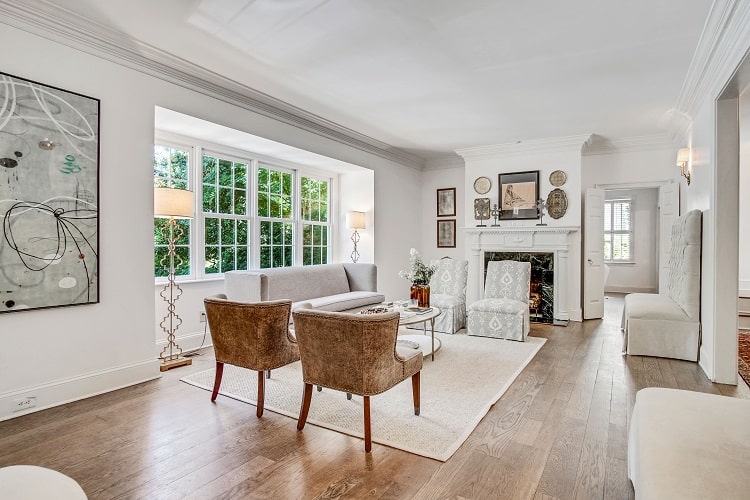 Outside the home, you'll find a swimming pool and a cabana-style pool lounge attached to an upstairs private apartment that has its own secret garden.
Inside, comfort and relaxation await. The neutral, super-stylish decor creates a wonderfully relaxing and luxurious ambiance that is even more enhanced during autumn and winter.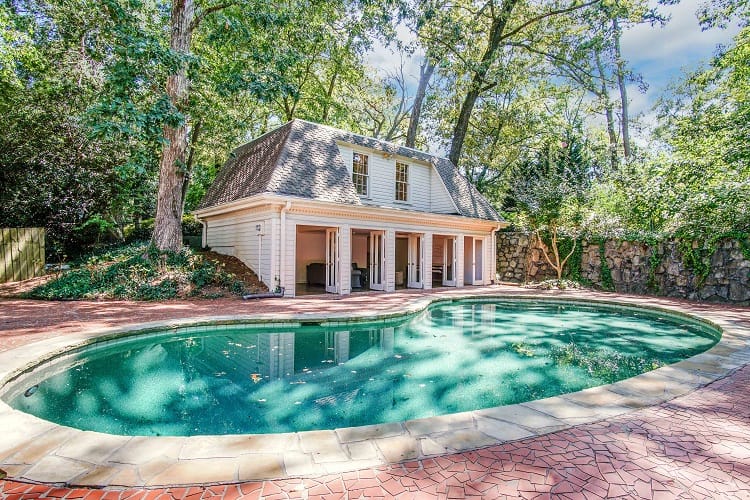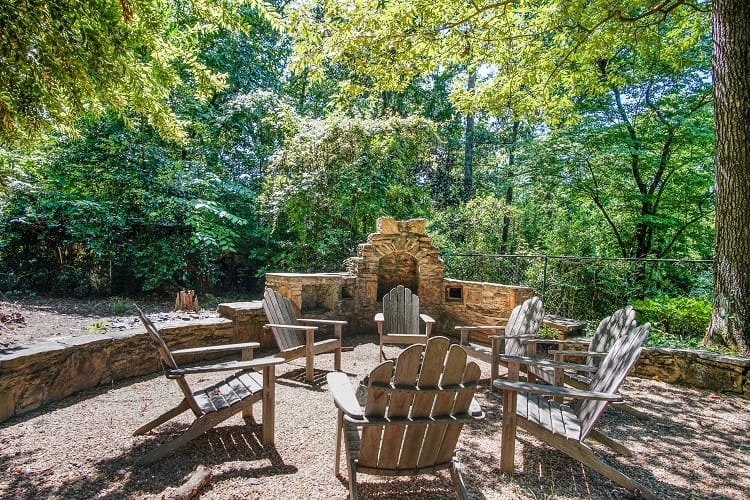 The library does not disappoint, either; it is magnificently cozy, decorated with soft carpets, comfy armchairs, fluffy pillows, warm-light lamps, and a working fireplace.
We can just picture ourselves basically submerged underneath ten layers of fluffy blankets, surrounded by books, candles, delicious snacks and hot beverages. If that's not luxury living, we don't know what is, really.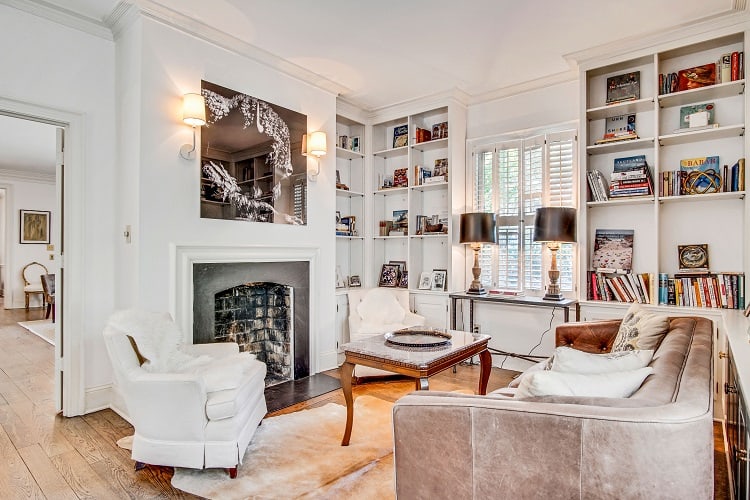 If the library of this Brookhaven house has sealed itself into your reading-addicted mind, feel free to reach out to Jere Metcalf Partners and make sure you have $1.5 million on hand. This is one big purchase that you definitely won't regret. 
More charming homes
This Perfectly Preserved Mid-Century Home in Palo Alto Was Designed by Frank Lloyd Wright Student Aaron Green
Timelessly Elegant, Architect-Owned Townhouse in the Heart of Manhattan Back on the Market for $17M
Spotlight On: the Razor House — Alicia Keys' Crazy New Mansion
Breathtaking $35M Spanish Villa in Montecito Is Looking for a Buyer