Ever wondered what the home of a successful basketball player looks like? If that's the case, then you'll want to take a sneak peek at the Washington home of Chicago Bulls shooting guard Zach LaVine.
But if you're expecting all-around opulence, sports cars and gold guitars hanging from the walls, Studio 54 disco lights and basketball courts everywhere, you'll be sorely disappointed.
That's because Zach LaVine's house is the epitome of elegance, and is reminiscent of a classic, tasteful, cozy family home plucked right out of your favorite Hollywood movie.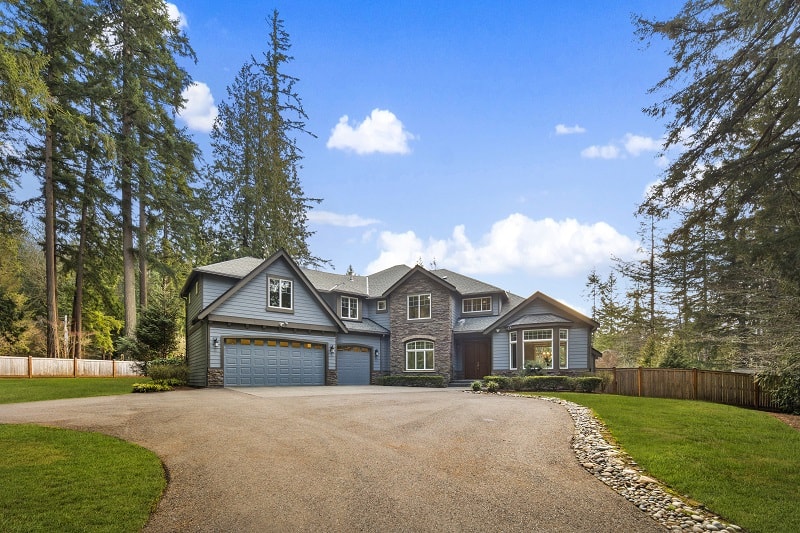 The basketball player has decided to part ways with this beautiful four-bedroom, three-bathroom, 4,100-square-foot home located in Issaquah, Washington, recently listing it with The Agency for $2,250,000.
Jen Cameron with The Agency's Seattle office is handling the listing. 
Zach LaVine's house is a welcoming family home set in one of Seattle's best suburbs
The gorgeously idyllic home is one of the most exquisite properties on the Issaquah real estate market, sitting on 1.4 acres of private, fully-fenced, lush landscape.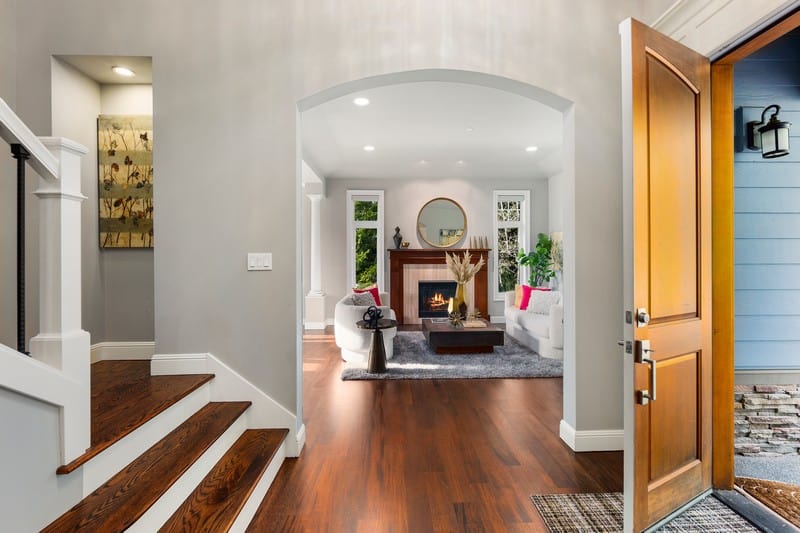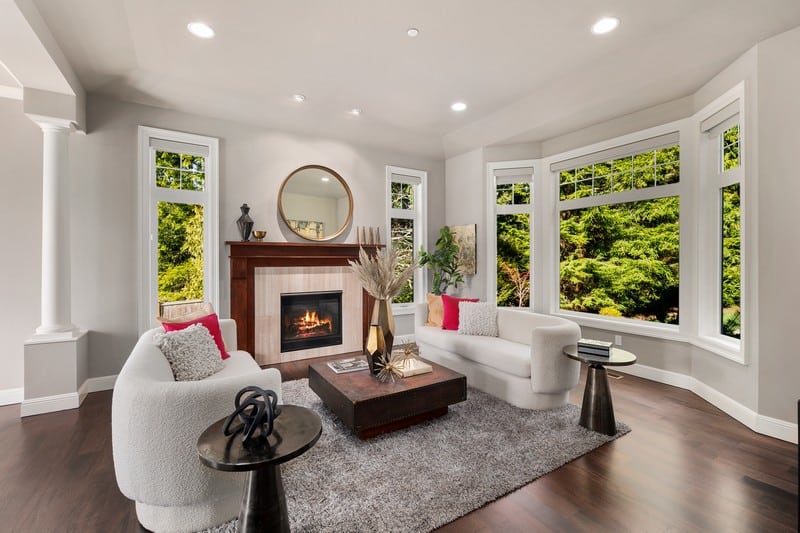 It's the perfect home for someone looking for peace and quiet, privacy, and nature, all just 15 miles away from Seattle.
The house looks like it's meant to be in one of those feel-good Hollywood family movies like Home Alone, A Christmas Story, or The Brady Bunch. It's definitely a movie-worthy property, inside and out.
Though probably not what most people would expect from an NBA basketball player, but after all, this is a family home — and the sheer number of living areas/family rooms gives it away.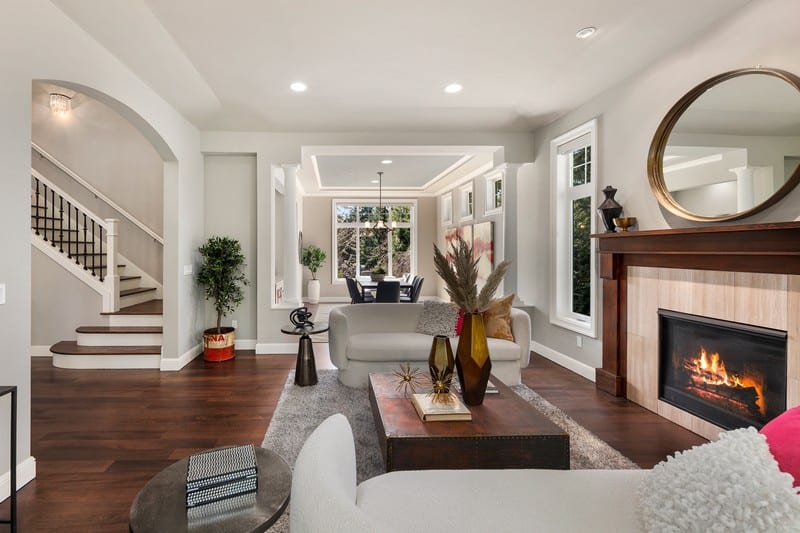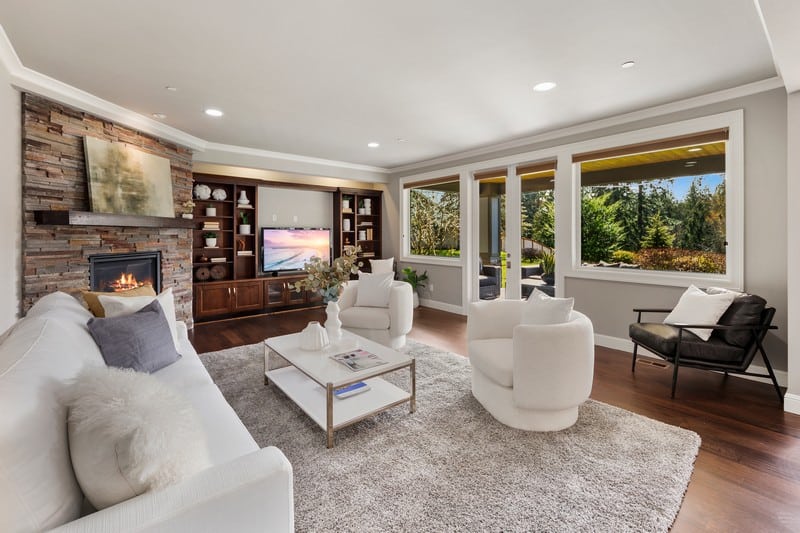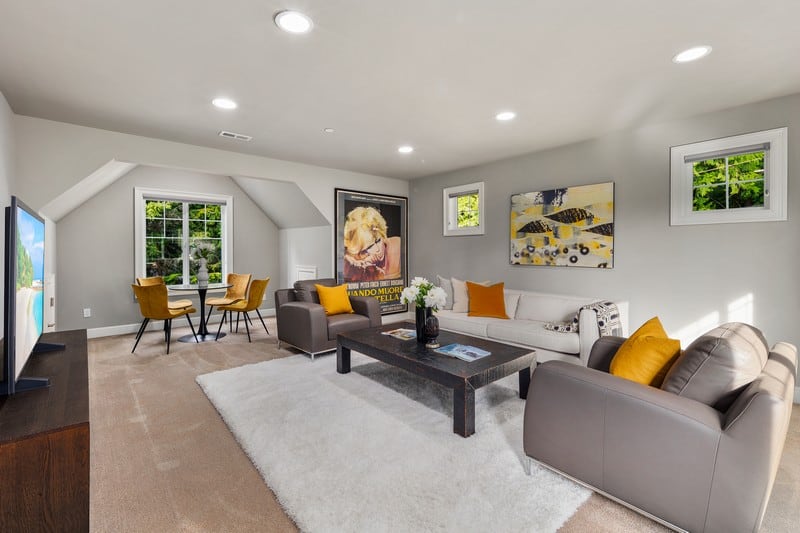 There are modern, high-quality finishes throughout the house, from refinished hardwood flooring and slab quartz countertops to Viking appliances, a six-burner gas range, a wine fridge, and a walk-in pantry.
All in all, a great fit for an amateur chef, and even a professional one, if you ask us.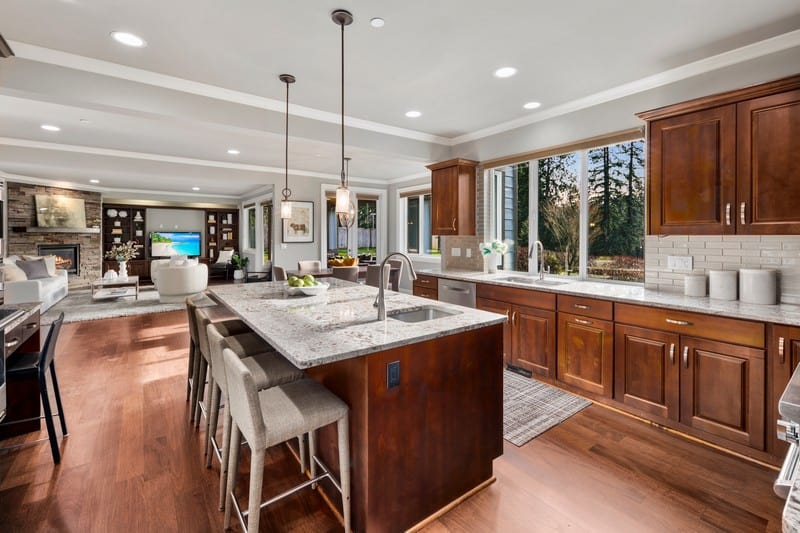 Zach LaVine's soon-to-be-former home includes a spacious yet cozy family room with custom built-ins and a lovely gas fireplace, perfect for cold nights spent by the fire with friends and family.
The dining area is great for entertaining guests or enjoying dinner with loved ones — and is flooded with natural light thanks to the generously sized windows.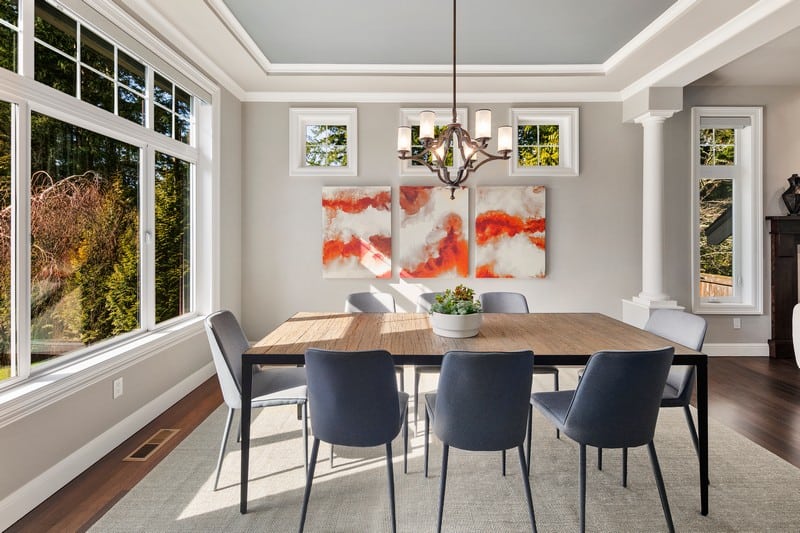 SEE ALSO: Where does LeBron James Live Now? A Look at the NBA Superstar's Impressive Homes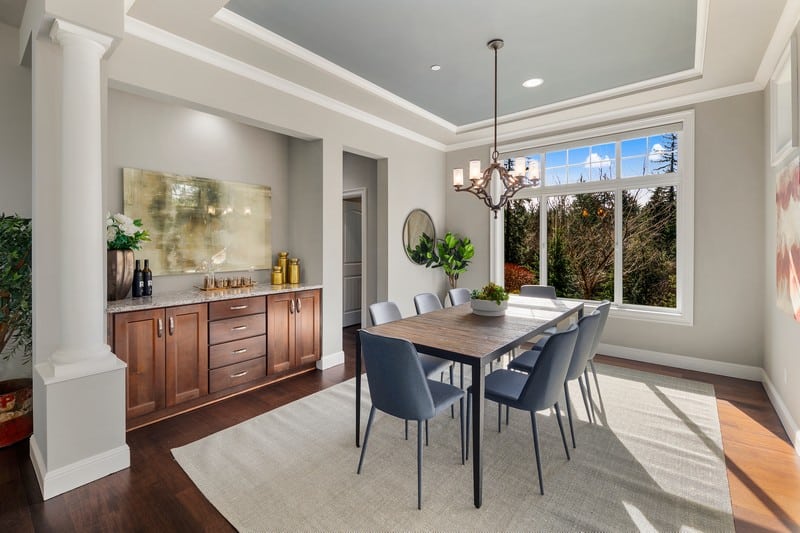 Upstairs, the primary suite features a spa-like bath and a makeup vanity, as well as a large walk-in closet and another cozy gas fireplace. There are three additional bedrooms and two more full baths in Zach LaVine's house, plus a bonus room and a walk-in laundry.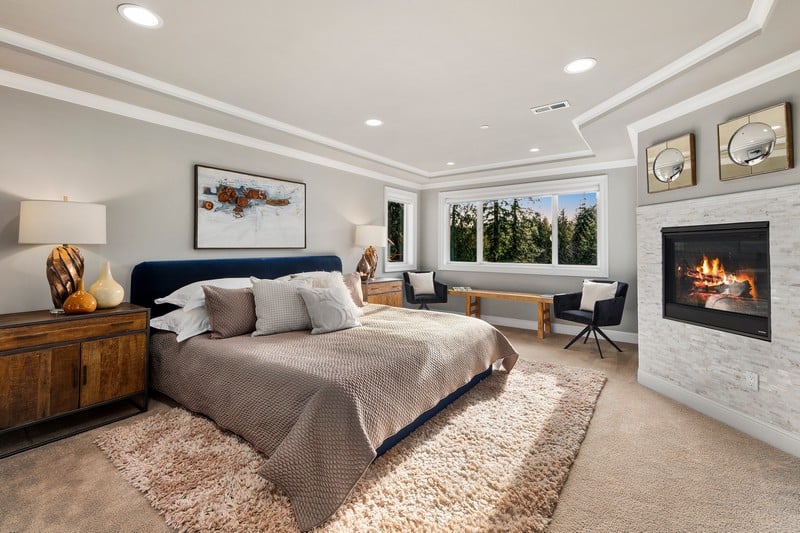 It's a great home for a small family with children or someone who enjoys having guests over on a regular basis. With a home like this, in such a wonderful location, we expect guests to come by unannounced, so you might want to consider keeping that fence closed at all times.
The list of amenities doesn't end here, though. There are modern finishes throughout the house, and extra features like a three-car parking garage, a modern sprinkler system, RV parking, and a new hot water tank.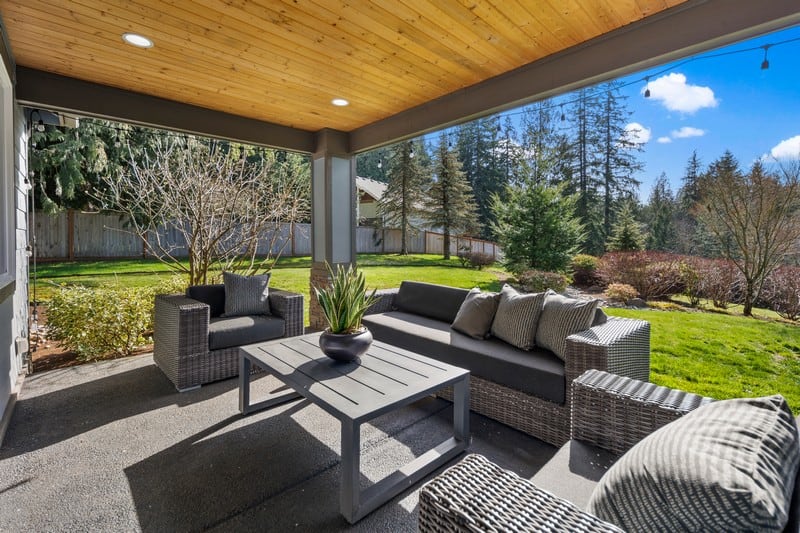 Who is Zach LaVine?
Zach LaVine was born in Renton, Washington, just 20 minutes away from his home in Issaquah.
He was honored as Chicago state's top high school basketball player, and went on to play college basketball for the UCLA Bruins. After just one season there, he was named one of the top freshmen in the Pac-12 Conference and consequently made his way into the NBA.
In his early NBA days, LaVine played with Minnesota and won the league's Slam Dunk Contest. He went on to become the fourth NBA player to ever win consecutive slam dunk contests. In 2017, LaVine was traded to the Chicago Bulls.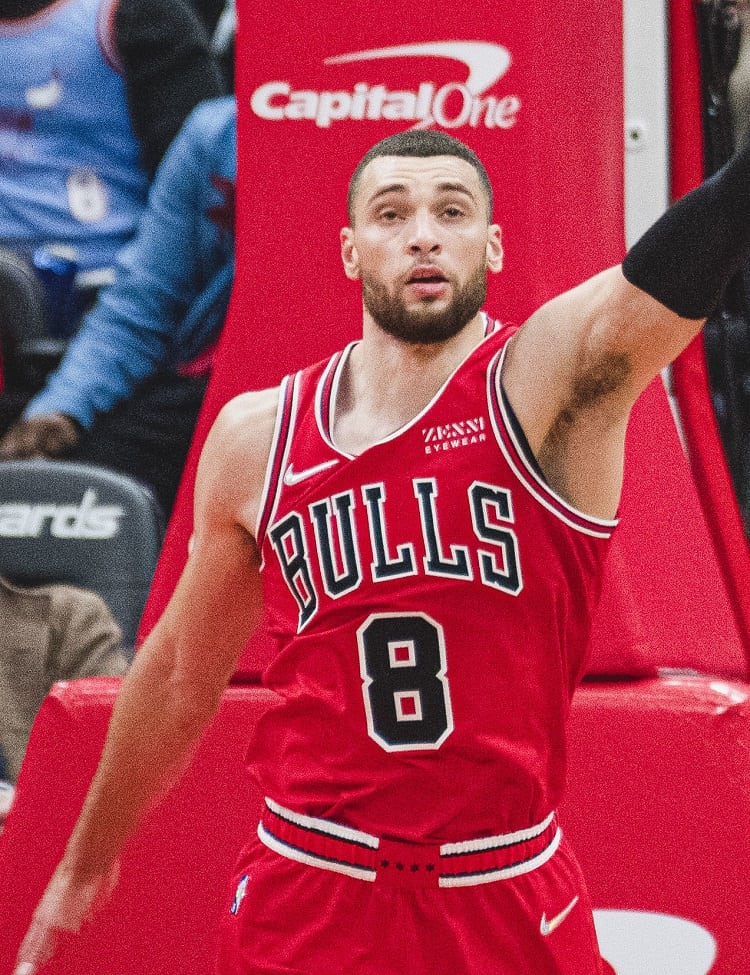 LaVine and his longtime girlfriend got engaged in 2020, and welcomed their first child in August 2022. Now, as their family is growing, they're ready to move into a bigger home, leaving their cozy Issaquah home behind.
More stories you might like
Michael Jordan's house is still on the market, 10 years after it was first listed for sale
Shaquille O'Neal's house in Orlando — with the Superman Bed
Where does LeBron James Live Now? A Look at the NBA Superstar's Impressive Homes
Where Do Your Favorite F1 Drivers Live? 7 Fabulous Houses of Formula 1 Champs