Viva Las Vegas!
There's a hot new listing in the city that never sleeps. And it was once home to music royalty.
Located on the west side of Las Vegas, the mansion that Michael Jackson used to rent (for a rather large monthly fee) is up for sale.
Surrounded by a 10-foot wall — to protect its residents from prying eyes and paparazzi lenses — the home was a great fit for the King of Pop due to its privacy and its many, many luxurious features.
Here's the full scoop on the (not so humble) abode that Michael Jackson and his family called home for almost one year.
Michael Jackson took up residence in this Las Vegas home
While his main residence was at Neverland Ranch, Michael Jackson rented this Las Vegas home in 2006, paying $50,000/month for the 8-bedroom abode.
And it certainly was fit for the King.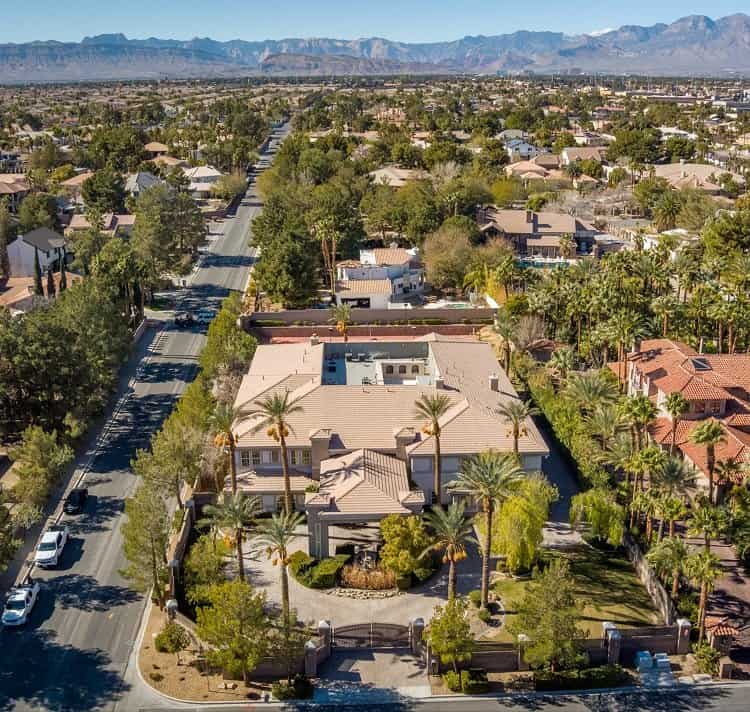 Since the home is not located in a gated community, the late pop star was able to hire his own security outside the mansion.
After his travels to Ireland and the Middle East, the Thriller hitmaker lived in the exclusive Las Vegas property for almost a year.
A look inside the newly listed former celebrity pad
Located seven miles from the infamous Las Vegas Strip, the 17,000 square-foot home sits on a sprawling one-acre lot.
Zar Zanganeh of The Agency — who also represented Jackson in 2006 — is the listing agent for this spectacular Nevada home.
Listed at $9.5 million, the stunning estate includes a large front gate and circular driveway.
Once inside, the grand entry doors lead you into a Roman-style interior with high ceilings and indoor fountain. The home also includes a striking curved staircase and multiple family rooms complete with built-in wine shelves.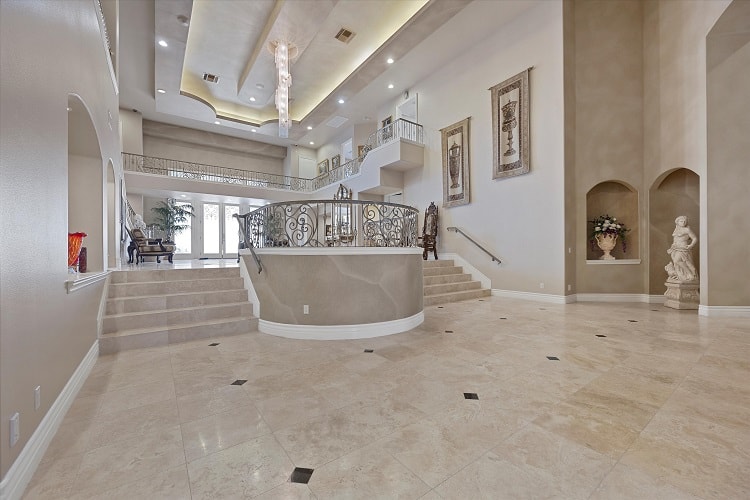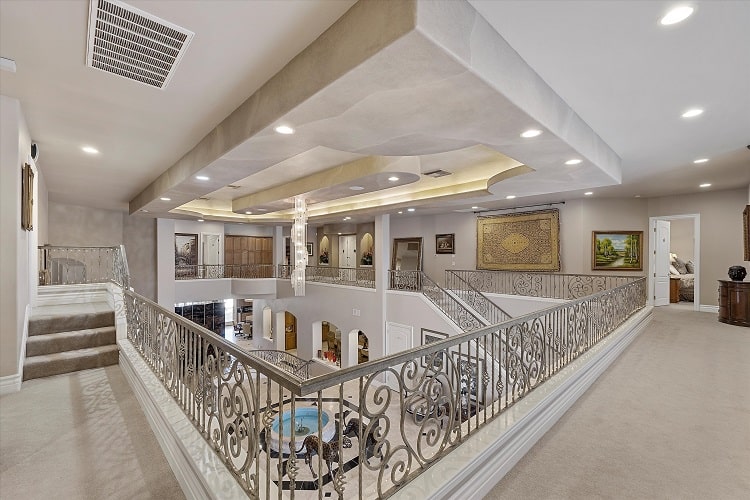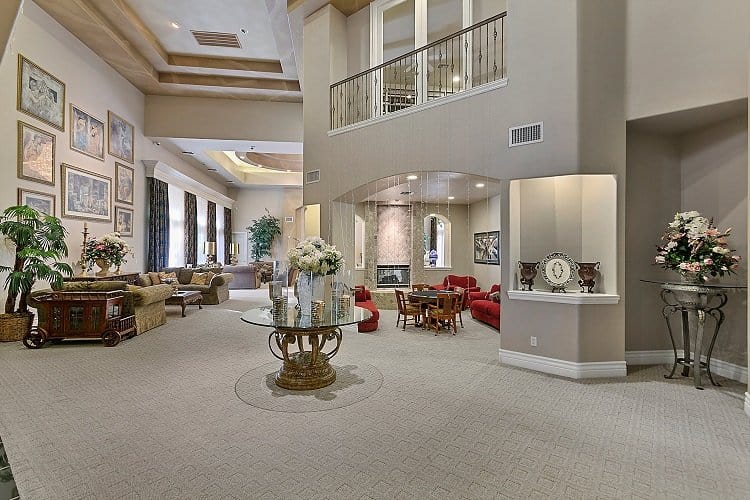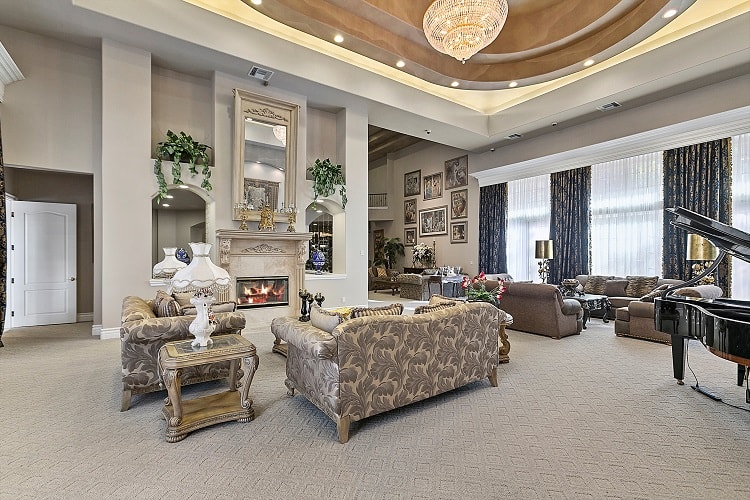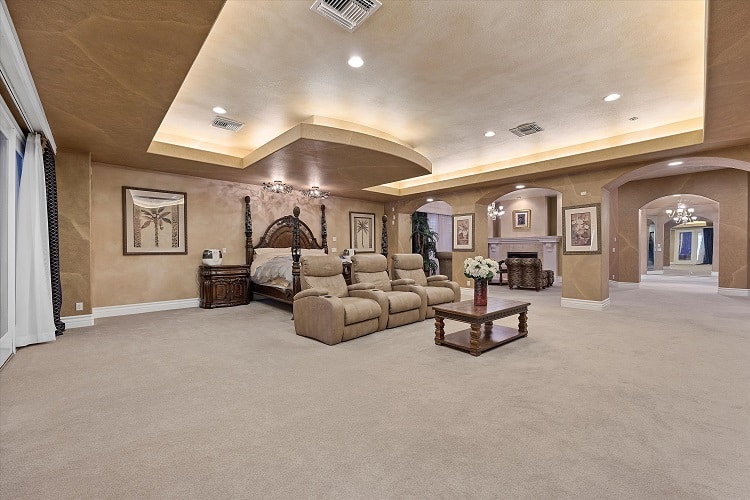 Offering eight bedrooms and nine bathrooms, the home also features a 2-way fireplace, custom chandeliers, a large home theater, two kitchens, an office wing with two private executive offices and a security room.
As for the décor, some of the furniture in the home dates back to Michael Jackson's stay here, and several pieces were used by the King himself, including a dining table and a sofa.
And did we mention there's a custom wet bar with spiral staircase leading to an orchestra loft overlooking the beautiful grand ballroom with baby grand piano?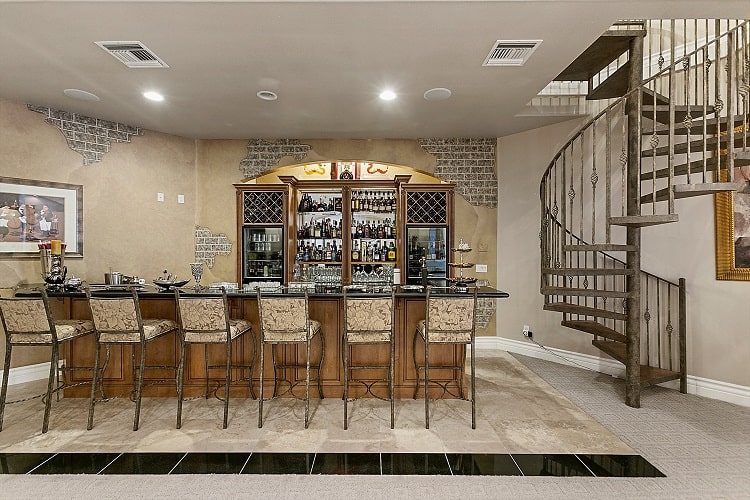 Don't stop 'til you get enough… the outdoor amenities are just as amazing!
The Beat It singer also enjoyed using the luxurious outdoor amenities with his three children — daughter Paris, now 23, and sons Prince, now 25, and Blanket, now 20.
To beat the heat, the posh property offers a large outdoor pool, spa, tennis court, and a covered outdoor kitchen. And the rooftop deck offers stunning views of the Las Vegas landscapes.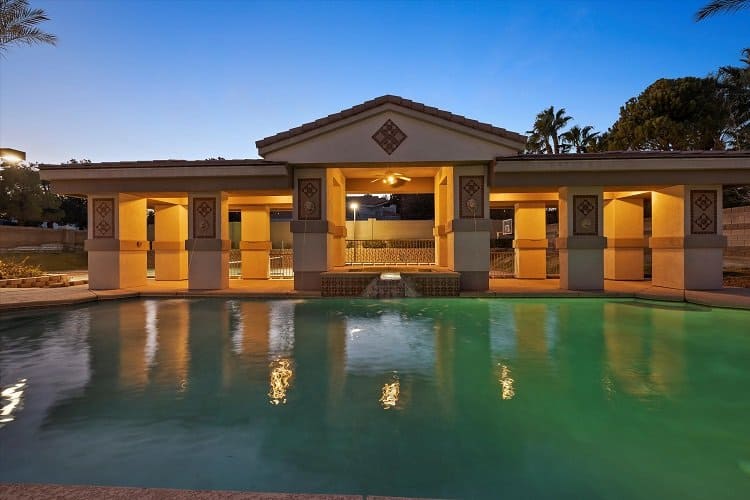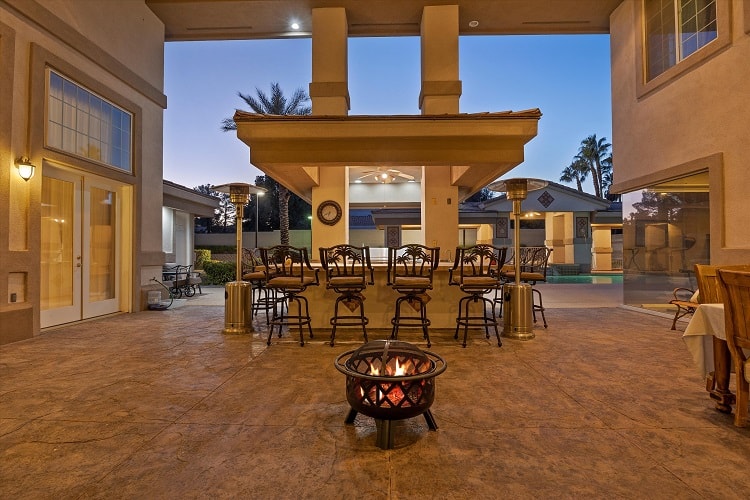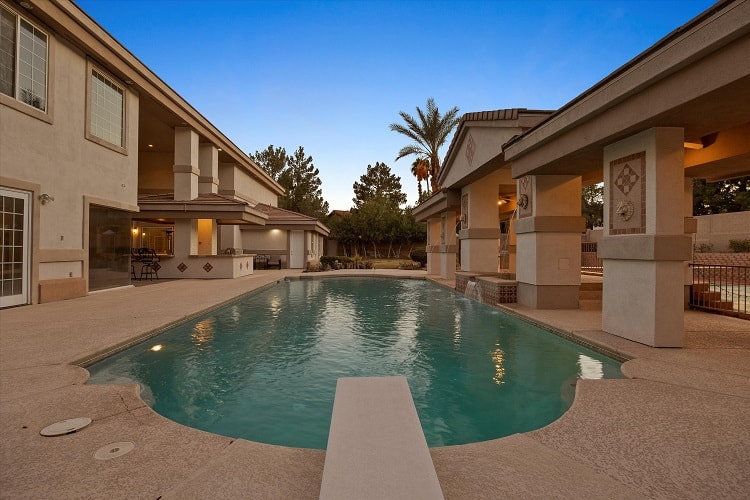 Additionally, the current owners, who purchased the property in 2010 for $3.1 million, made a few changes during their ownership — including enclosing a balcony in the primary suite, adding 1,000 square feet of indoor living space.
And while the $9.5 million listing price might seem hefty, it's worth noting that MJ's longtime home, known as Neverland Ranch, was once looking to fetch $100 million.
But that didn't pan out and, after several price cuts, it finally found a new owner in 2021 when billionaire Ron Burkle (a one-time collaborator of the late pop star) bought it for $22 million.
If you're wondering what happened to Neverland Ranch, what it looks like today, and what name it adopted after Michael Jackson's ownership, here's a complete history.
More stories you might like
Ellen DeGeneres Buys Breathtaking Montecito Villa for $21 Million
Where Does Tina Turner Live Now? Her Swiss House and $76 Million 'Weekend Retreat'
Adele Buys Stallone's Mansion, One of the Most Expensive Celebrity Homes in Recent History
Bing Crosby's Estate — That Once Welcomed JFK and Marilyn Monroe — Sells for $4.15 Million