As one of the most popular multi-media personalities of our time, it's no surprise that Ryan Seacrest lives in the lap of luxury.
In fact, when you're the host and producer of several shows in Los Angeles and New York City, bicoastal living is par for the course.
So where exactly does Ryan Seacrest live? Let's take a look inside his Los Angeles mansion and New York City digs.
A look inside Seacrest's house in Los Angeles, once listed for $85 million
Since 2002, Seacrest has been hosting the wildly successful reality television series American Idol.
That's a pretty sweet (and stable) gig, so it makes sense that the Emmy Award-winner put down some roots in Los Angeles, where the show is filmed.
According to Mansion Global, Seacrest purchased his posh property in Beverly Hills in 2012. Previously owned by prolific celebrity house flippers Ellen DeGeneres and Portia de Rossi, Seacrest spent $36.5 million on the Los Angeles compound.
After adding extensive updates to the Beverly Hills mansion, Seacrest's home turned into what is known as "one of Beverly Hills' most private and secluded estates".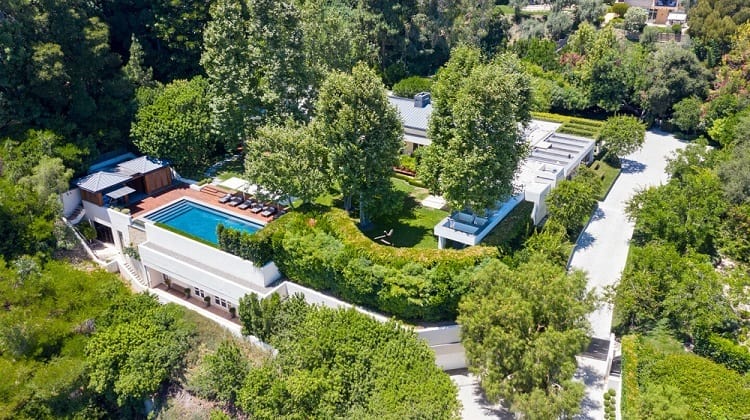 And it's one of the priciest as well.
The stunning home was recently on the market asking a whopping $74.5 million — which is $10.5 million less than the TV show host's initial asking price.
Back in November 2020, Seacrest first listed the Beverly Hills mansion for $85 million. As far as we know, no buyer emerged and the property was quietly taken off the market in February of 2022.
Sitting on 3 acres and spanning 9,000 square feet, the main house features four bedrooms, six bathrooms, and breathtaking views of the city and Pacific Ocean.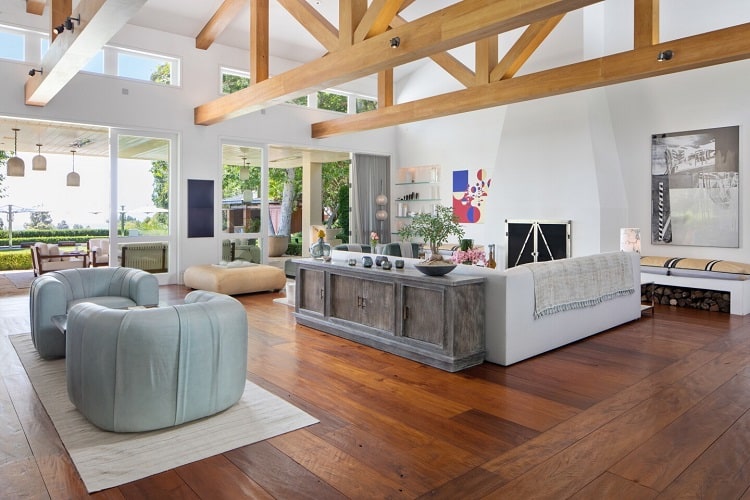 The plush property also offers two guest houses, a detached fitness center, underground garage, infinity pool and a pool house, to name a few of the fabulous features.
Compared to "a beautiful painting," the stunning estate has been updated with "state of the art amenities" amid perfectly landscaped gardens.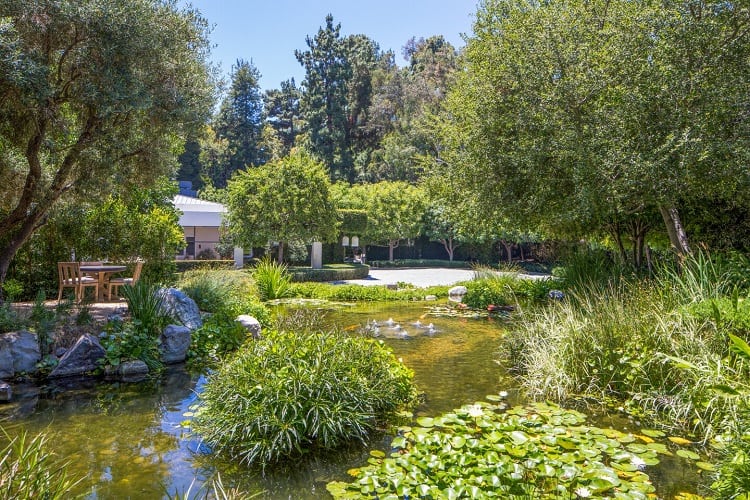 Sitting in the highly exclusive 90210 zip code, Ryan Seacrest's house neighbors those of other high profile A-listers like Elton John, Adele (who recently bought Sylvester Stallone's former compound for $58 million), LeBron James, and John Legend.
Sounds perfect, but it looks like he's made the permanent move to New York City
It's hard to believe he's giving up such a beautiful home — especially after all those personalized and pricey upgrades.
But he's got (yet another) sweet and stable gig on the other coast.
Since 2017, Seacrest has been hosting Live with Kelly and Ryan in New York City. And with American Idol ending its run in 2016, it seems Seacrest now spends most of his time in the Big Apple.
Reportedly, he pays a whopping $75,000 every month to rent a luxurious Manhattan townhouse.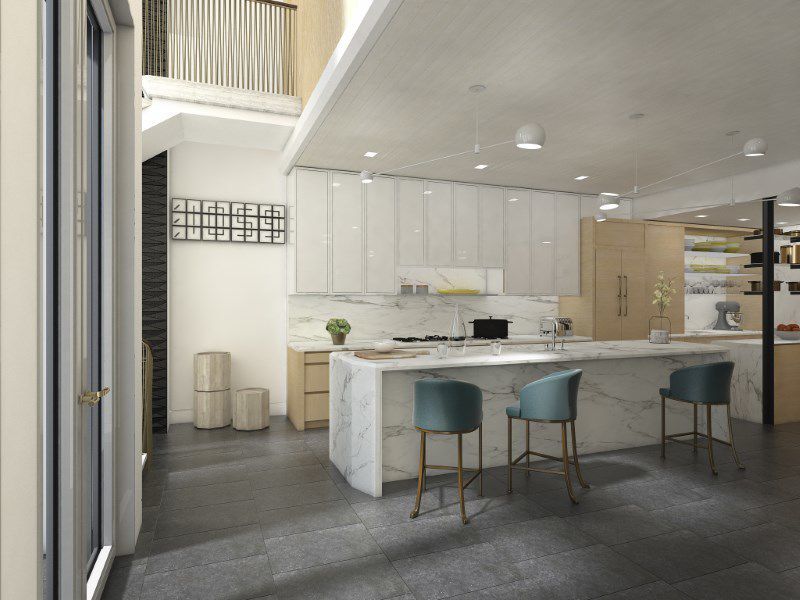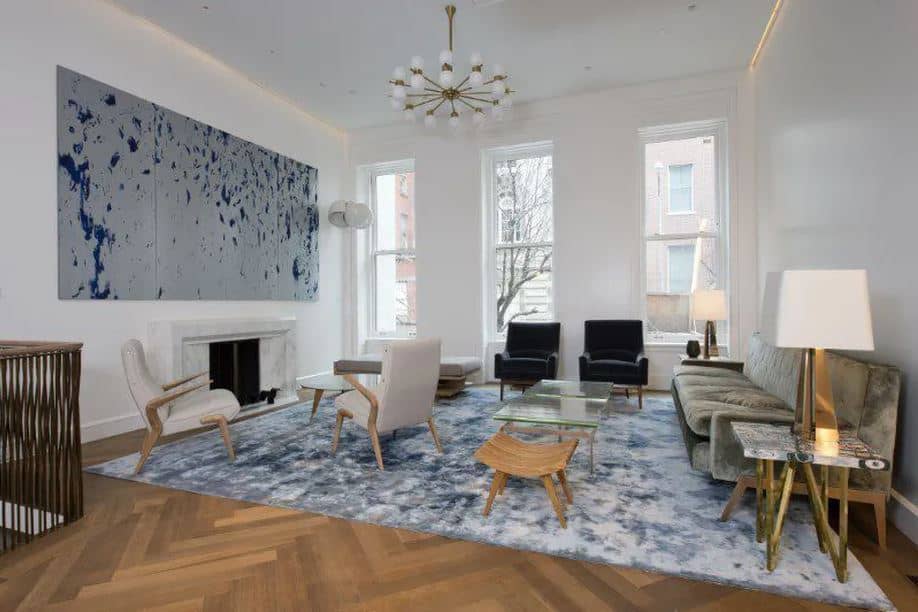 Located near his co host Kelly Ripa, the Manhattan pad boasts six bedrooms and six baths. Spanning 9,500 square feet, Ryan Seacrest's house in New York comes with a master suite that occupies the entire third floor.
In March 2020, Seacrest took to Instagram with an "at-home workout using stuff in the kitchen," which featured a sneak peek inside his luxe NYC home.
Seacrest lives in the large NYC pad alone, although he used to share the townhouse with ex-girlfriend Shayna Taylor (who is also trying to sell her Los Angeles home, which she once shared with the Live with Kelly and Ryan host).
More stories you might like
Gwyneth Paltrow's House in Montecito is Her "Forever, Forever Home"
Where Does Keanu Reeves Live? What We Know about the Actor's Hollywood Home
Check Out this Beautiful House the Hemsworth Brothers Once Shared
'Full House' Creator Jeff Franklin Asking $85M for Former Cielo Drive Murder House in LA