The three Hemsworth brothers have parted ways with their scenic California getaway.
We got word that the four-bedroom home with ocean and mountain views just sold for $4.25 million, after being listed back in September 2020 with a $4.9 million asking price.
Liam, Luke and Chris Hemsworth bought the contemporary home roughly four years ago and used it for family stays while they were filming in nearby Los Angeles.
Malibu, a popular location among celebrities, likely appealed to the three siblings with its emphasis on privacy and easy access to the beach — a big draw for the hunky Australians that are avid surfers and are often spotted surfing together in Byron Bay (the beachside town in New South Wales where Chris Hemsworth currently lives with his wife, Elsa Pataky).
The three brothers reportedly paid $3.45 million for the four-bedroom home back in 2016, which means they made a nice profit from the sale, which closed at the turn of the year for $4.25 million.
The property only spent a few short months on the market, and the credit for that likely goes to Eric Haskell of The Agency, the listing agent who repped the Hemsworths in the sale. Chris Cortazzo and Susan Saul represented the buyer.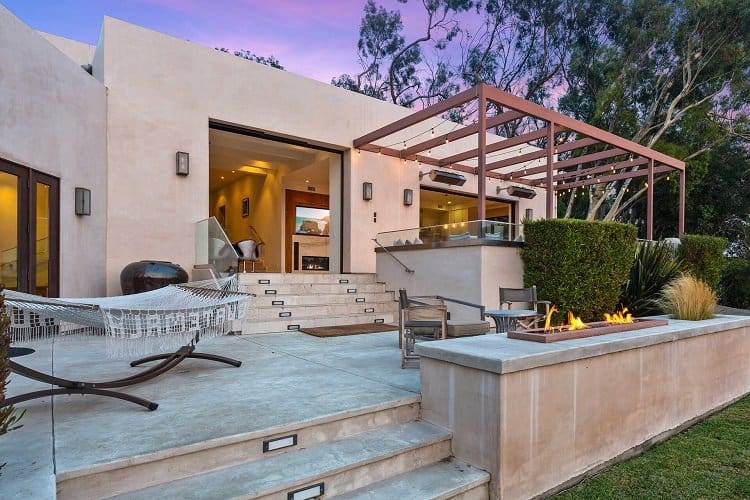 Inside the coastal home the Hemsworth brothers shared in Malibu
The modern-yet-family-friendly Malibu home has four bedrooms, four bathrooms, and tons of nice features. With polished concrete floors and warm wood accents, floor-to-ceiling windows and sliders, and just a touch of steampunk elements, the 4,612-square-foot home is a beautiful piece of modern architecture.
With an open floor plan that allows for a smooth transition from one room to the next, the airy, light-filled home has huge windows and folding glass doors that open up to picture-perfect views.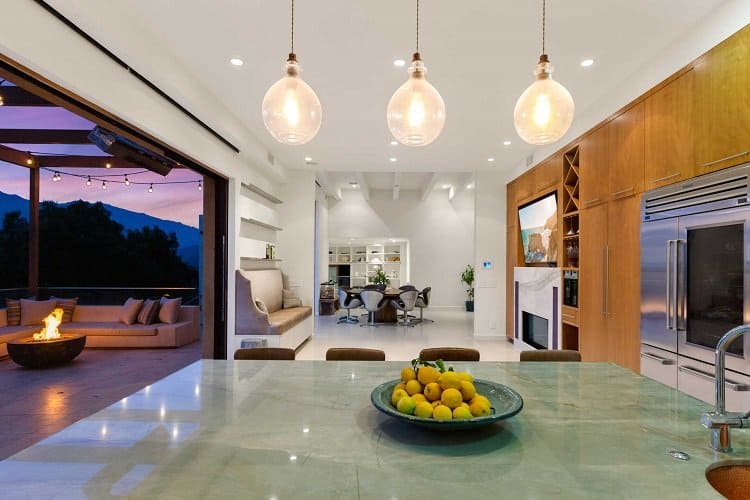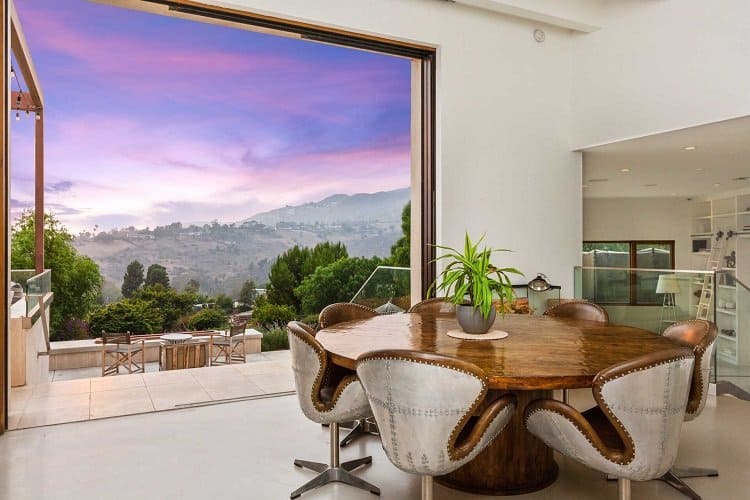 The kitchen and dining area doubles in size by sliding the floor-to-ceiling partitions. The living space then leads into a generous deck dining space (with ocean views), an outdoor fireplace, gardens and the yard space below.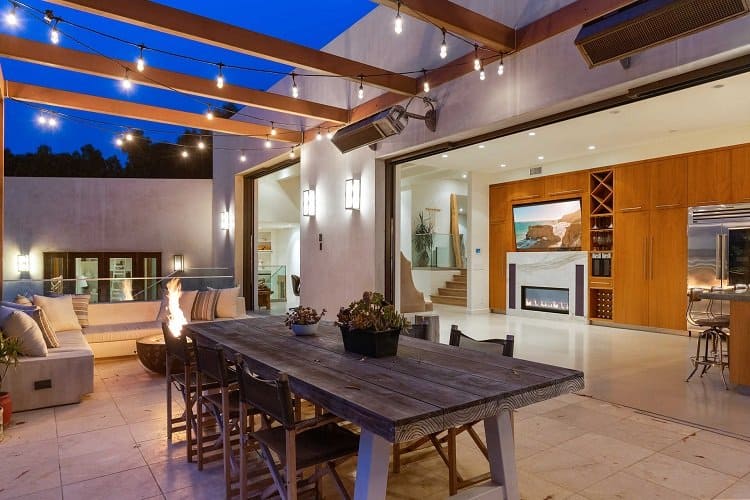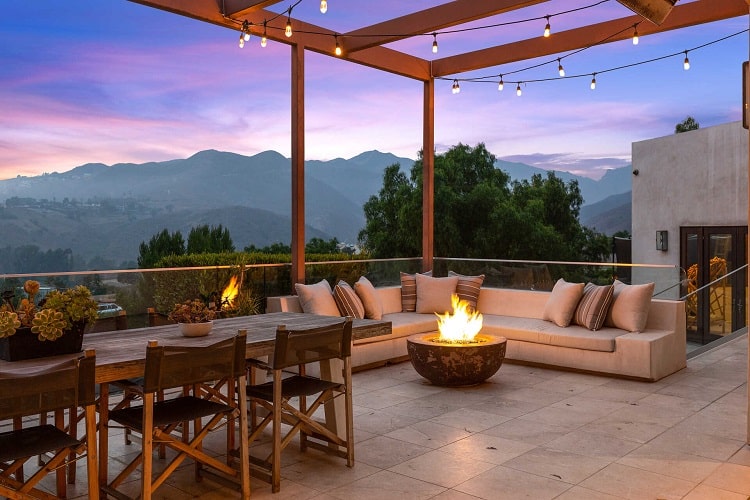 To accommodate the entire Hemsworth family, the home comes with four bedrooms and four bathrooms — including a luxurious master suite, spa bath, steam shower, Calcutta gold marble bathroom finishes, dual walk-in closets and tall art walls.
Overall, all the sleeping quarters are bright and inviting, with tall windows opening up to beautiful views.
There are a few star-worthy amenities, like a beautiful chef's kitchen, a 750-bottle refrigerated wine cellar and a state-of-the-art theater (which can be converted into a new bedroom or used as a separate family room by the new owner).
Despite its modern setup, the house is surprisingly kid-friendly; both Luke and Chris Hemsworth are proud papas (Luke has four children, while Chris has three with wife Elsa Pataky of Fast and Furious fame), and their Malibu getaway reflects that (the listing even showed an arcade game left behind as proof).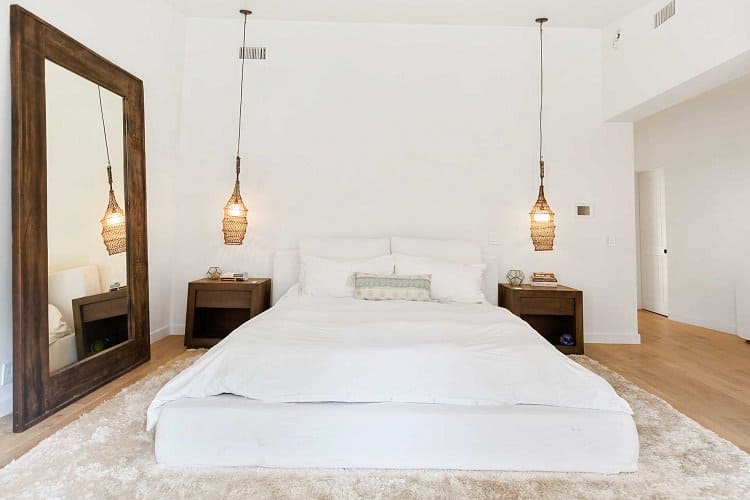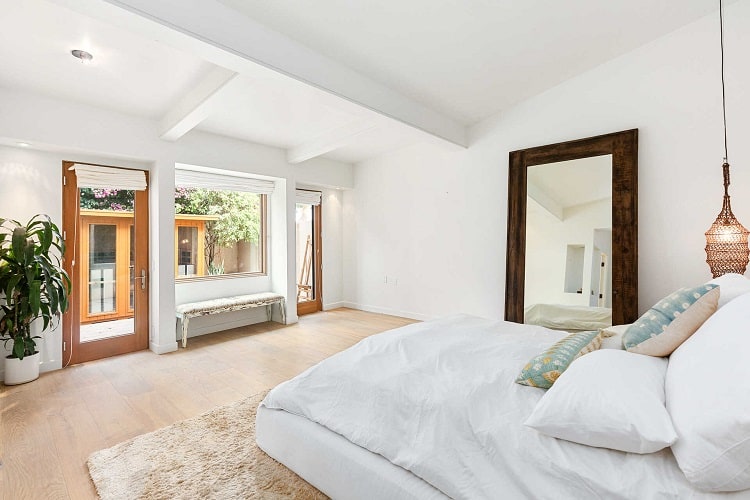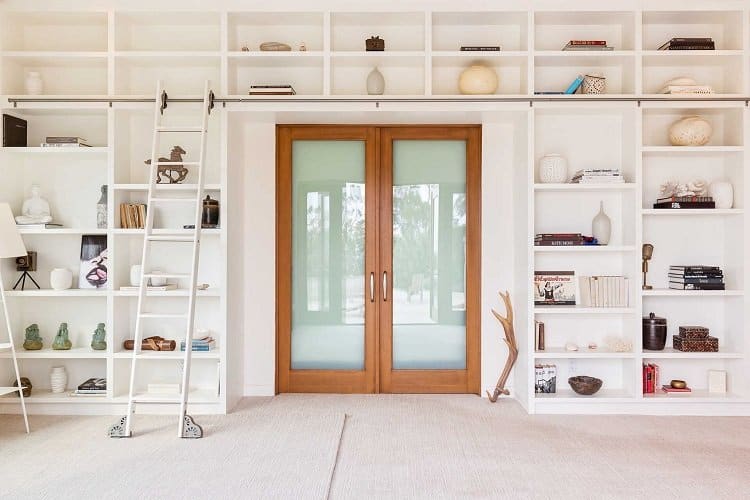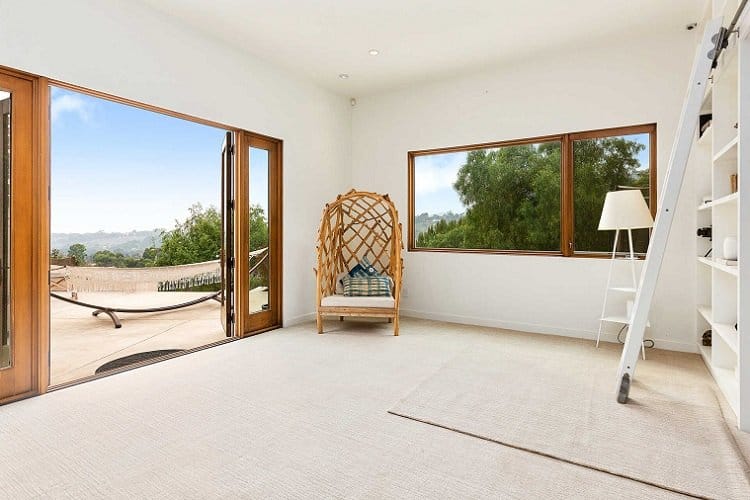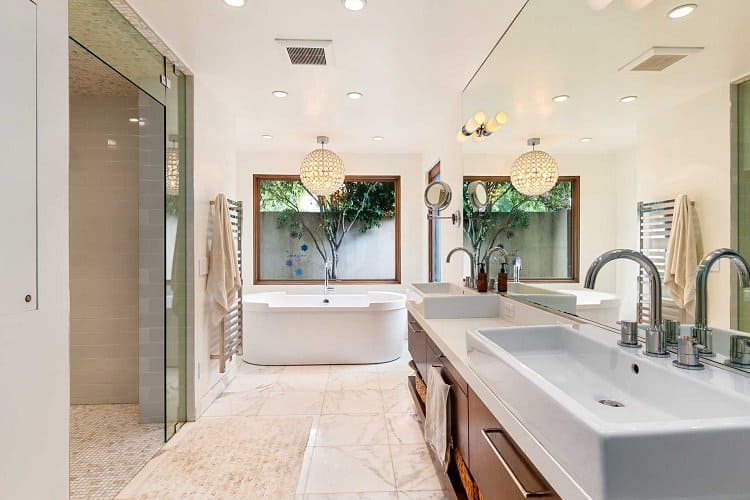 Where do the Hemsworths live now?
Arguably the most famous of the three brothers, Chris Hemsworth (best known for his portrayal of Thor, the god of thunder in the Avengers movies) is gearing up to resume his iconic role, while also training hard to portray Hulk Hogan in an upcoming biopic.
However, he will have to travel back and forth between shoots, as the heartthrob has moved his family back to his native Australia.
Hemsworth and his family have been living in Los Angeles for several years while the actor carved out an impressive Hollywood career. Later, as he became father to daughter India and twin sons, Sasha and Tristan, the Marvel star said he made the permanent relocation as he no longer needs to be based in Los Angeles to secure work — and that he wanted his children to grow up in Australia.
Chris Hemsworth also admitted to feeling 'suffocated' living in Los Angeles, so it's unlikely that he'll be buying a new home in California any time soon.
Chris now lives in Byron Bay, in Australia, where he owns a sprawling 4.2-hectare estate with panoramic sea views that he bought back in 2014 (and then invested a lot of money to renovate the property and turn it into his dream home).
As of late 2020, brothers Liam and Luke joined him, each of them having snapped up properties in Byron Bay, not far from their A-list brother Chris.
Liam Hemsworth reportedly paid $6.5 million to purchase a five-bedroom property surrounded by 10 acres of tropical landscape.
According to a news report, the same day Liam's purchase was sealed, Westworld star Luke took the keys to a $4.9 million beachfront home in a neighboring suburb of the same Byron Bay.
Featured image credits: property photo – Alexis Adams; Chris H. – Gage Skidmore (via Wikimedia Commons); Liam H. – Soof 007 (via Wikimedia Commons); Luke H. – Mingle MediaTV (via Wikimedia Commons)
More celebrity homes
Inside Supernatural Star Jensen Ackles House in Austin
Robert Downey Jr. House and Hamptons Windmill
Dwayne 'The Rock' Johnson's House is a $27.8M Mansion
Where Does Keanu Reeves Live? What We Know about the Actor's Hollywood Home