The Derby House, an architectural gem that's often referenced as one of the finest examples of Mayan Revival-style architecture in the entire country, is now on the market.
Asking $3,295,000, the memorable home — located in Glendale, in the San Fernando Valley and Verdugo Mountains regions of Los Angeles County — is offered for sale along with four adjacent lots totaling 1.5 acres of land.
Built in 1926 by Lloyd Wright, the son of legendary architect Frank Lloyd Wright, the century-old home was named after its initial owner, businessman James Derby.
Carrying on the legacy of his father, who worked with molded concrete tiles and blocks to create structurally innovative buildings, Lloyd Wright used concrete textile blocks to erect the Derby House.
The technique, just like in the case of his father's best works, created a unique structure that's reminiscent of ancient Mayan temples.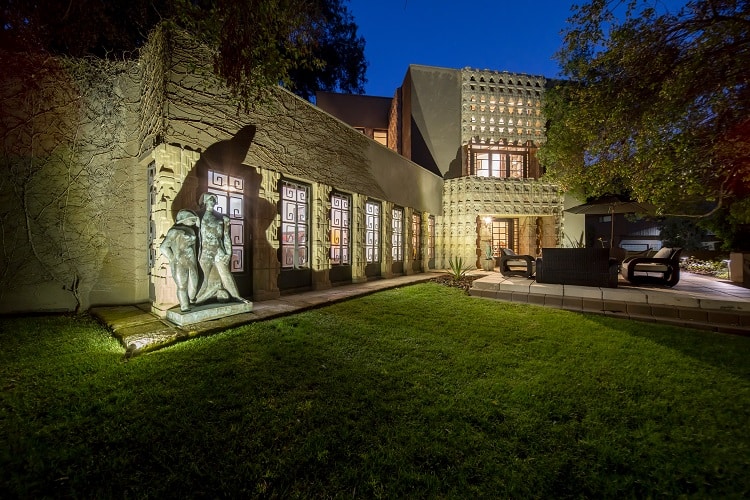 The Derby House will make any architecture buff think back to some of Frank Lloyd Wright's most recognizable works, like La Miniatura, the Ennis House, the Freeman House and the Storer House — the last three of which were erected by the architect with the help of his son, whom he hired as a construction manager.
But the junior Lloyd Wright built on the legacy of his famous father, both literally and figuratively.
SEE ALSO: The Chemosphere House and 6 other striking John Lautner-designed homes
He took the textile block system his father used and set out to develop it into a patented construction technique that he then used to create some of his most memorable projects: the John Sowden House in Los Feliz and the Derby House in Glendale.
A look inside Lloyd Wright's Derby House
It's not just the exterior that makes this home stand out.
Inside, a vibrant mix of concrete, wood and glass create a downright unique interior that complements the architecture in a harmonious way.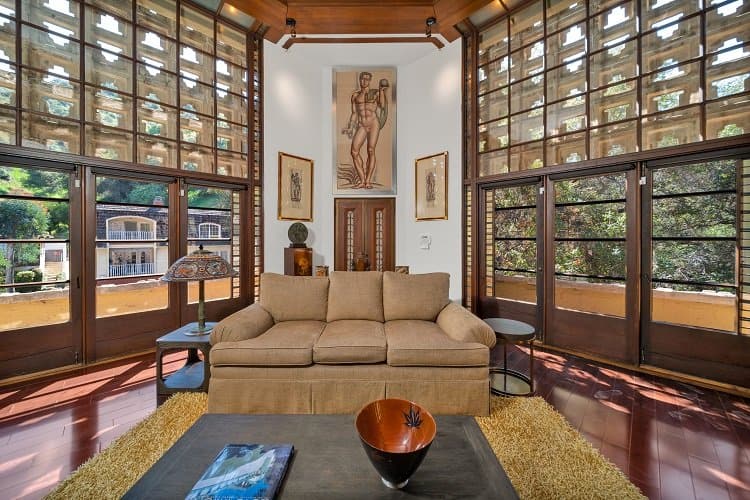 The two-story living room features a rather unique floor-to-ceiling fireplace with 8-foot-tall, wrought-iron gates.
Sweepingly vertical spaces are highlighted by double-height ceilings, tall cathedral-style windows, a high balcony library and a hexagonal dining room.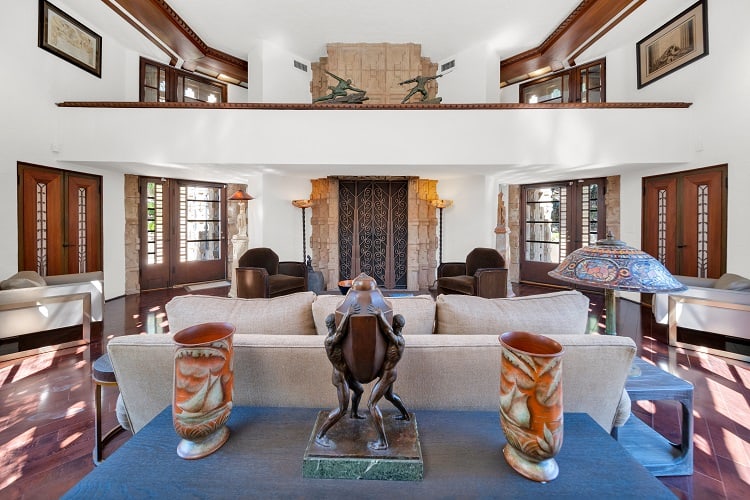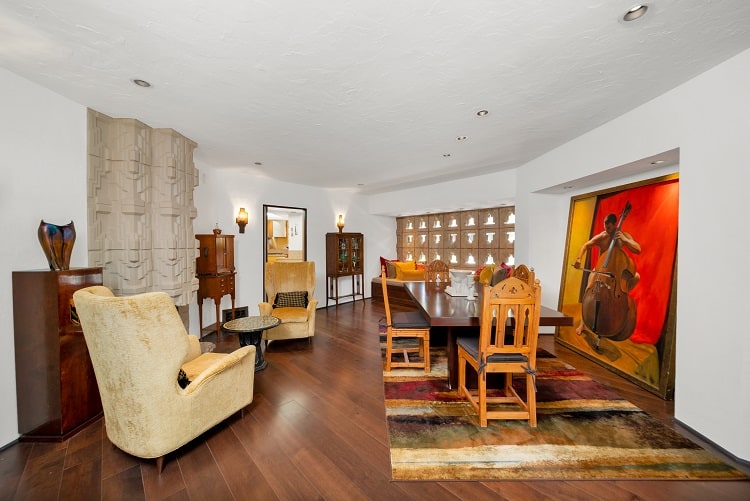 Clocking in at 3,281 square feet of living space, the Derby House comes with 5 bedrooms and 3 bathrooms.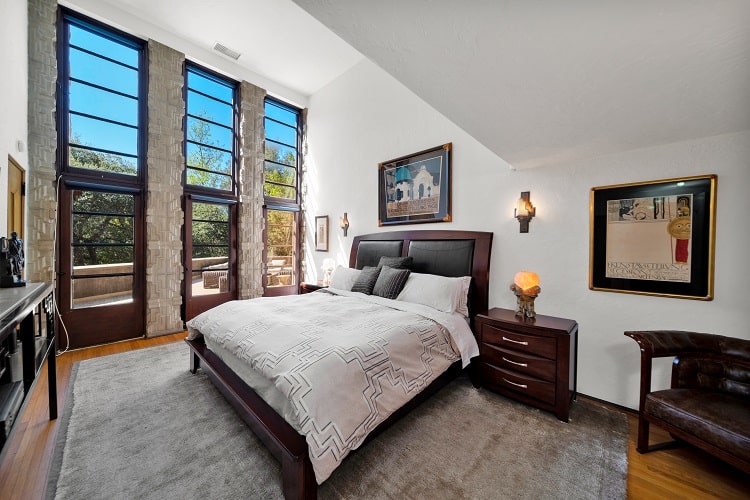 Now on the market asking $3.295 million
The architecturally significant property, listed on the National Register of Historic Places, has been brought to market in early April with a powerhouse team in charge of the listing.
The Agency's Aaron Leider, Elham Shaoulian, Drew Carlson, Brandon Soufer have been charged with the task of finding the right buyer.
When the sale closes, it will mark the third time the Derby House traded hands within the past decade.
It last sold in 2016 for $2,335,000, public records show, after the previous owners paid $1,590,000 for it back in 2013.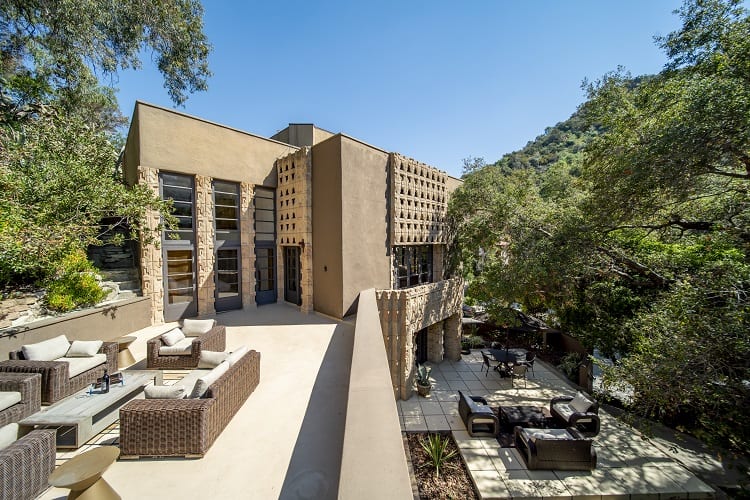 More stories you might like
The Three Tragic Lives of Frank Lloyd Wright's Taliesin House
This Perfectly Preserved Mid-Century Home in Palo Alto Was Designed by Frank Lloyd Wright Student Aaron Green
Frank Lloyd Wright's Ennis House (Featured in Blade Runner) is a True Architectural Marvel
A Striking Celebrity Compound with a 7-Sided House and Richard Neutra Connections