Is there anyone out there that hasn't dreamed about having a fully equipped home (especially during these past few week)? I, for one, have spent a lot of time lately thinking about how much more effective — and prepared — my home could be.
And since the one thing that I would have loved to think ahead of most is installing a bidet (you know, preferably before the toilet paper wars began), thought I'd extend that to other household water fixtures as well.
Even thought we clearly don't spend enough time thinking about them, water appliances are among the most important elements of the home. Get one wrong (think faulty faucet), and the result can be an expensive mess.
But this isn't an article about foreshadowing. It's rather about daydreaming about our perfect homes — only at a very mundane, practical level, where we also pay attention to our dishwasher, which I'm sure many have learned to appreciate more.
All that to say: every home, and every owner, has its own needs; when it comes to household water appliances, some have more pressing needs than others. And some just have more expensive tastes than others.
Trending stories
But regardless of your tastes or budget, let's go over a few water appliances you should consider upgrading to at some point — even if right now, that's only vision board material.
Upgrading your faucets
Kitchen faucets are just about the most used water appliances in households. Estimates show that they are responsible for passing at least 18% of all the water that is used in a home, which also means they wear out considerably due to the heavy water volume and may already be in need of an upgrade.
While the history of kitchen faucets can be traced to the Roman days, there are now countless high-end models — including ones with a touch system — that can instantly upgrade the look of your kitchen and bathroom. Heavy, gold-plated faucets reminiscing of French royalty will never go out of style (and are, in fact, more affordable than they've ever been, allowing anyone to add palatial faucets to their kitchens).
A modern and efficient faucet will also help you save water and reduce your water bills significantly. With these types of faucets, modern-day households can tap into their plumbing system at a greater extent, with some models even allowing you to control water temperatures.
Water filtration system
A water filter is a crucial water appliance that helps with the removal of water contaminants, some filter models even softening hard water, for household members to consume clean water. Installation of a filtration system at home can give you between five and ten years of service. But this is not the only way to have a water filter available in your home.
If you don't want to get into the complexities of the actual installation, you may go for other options such as a countertop, under the sink, or inline filter (though an important aspect to remember is that water filters also have to be maintained and changed on time).
It's worth mentioning that not all water filters are the same; and you will need one that fulfills its function properly, as your family health is at stake here. So when buying a water filter, start by reading water heater and filter reviews to learn from other people's experiences and make sure you make the right choice for yourself.
Hot tubs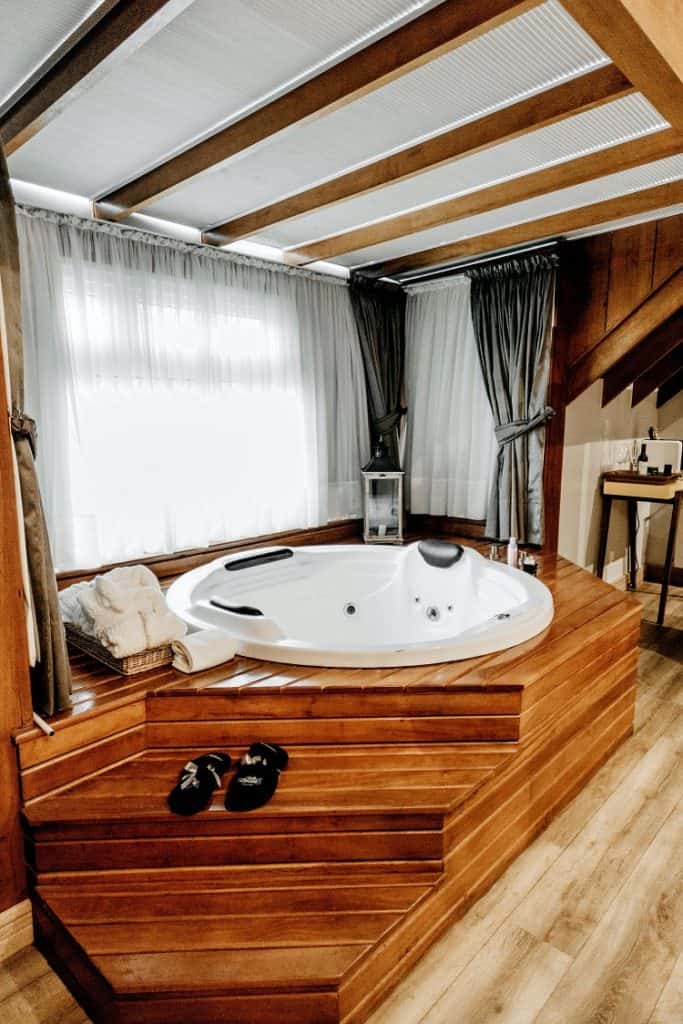 Oh yes, who hasn't dreamed about finishing a long day by soaking in a hot, bubbly bath, glass of wine in hand? But on top of providing a relaxing spot after a busy day, hot tubs offer a wide range of health benefits. These appliances are particularly beneficial to people who play sports and those suffering from musculoskeletal conditions.
They provide warm water therapy which according to the Arthritis Foundation is extremely beneficial. People who have arthritis, fibromyalgia and any other condition that causes pain on the lower back can benefit from it. The tubs also come in handy for people who suffer from inflammation or have a muscular injury. So it's not so much about luxury, but rather health (hold on, let me go try this argument on my husband right now).
The downside of these appliances is that the cost of running and maintaining them can be a bit high, especially where the size of the tub is big. They're also not cheap to set up — though some affordable hot tub options do exist.
Humidifier and dehumidifier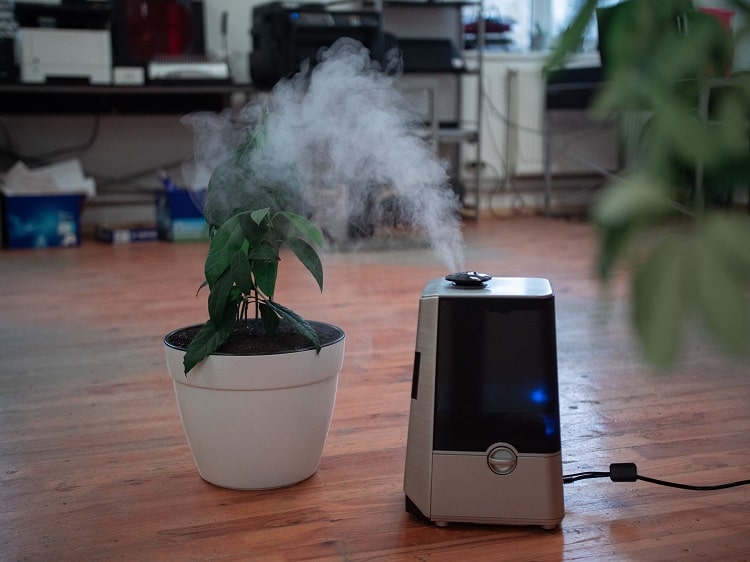 Either one or the other become must-haves if you live in an area that is either prone to flooding or where indoor air gets pretty dry. For the latter, you need a humidifier. This little appliance helps introduce moisture that adds warm or cool mist to the air.
If you live in a humid area, you'll need a dehumidifier. This appliance reduces humidity by drawing moisture from the air and in case of flooding, it helps in pumping water out of living spaces. To keep these appliances working, a regular cleaning with purified or distilled water is required. This keeps bacteria and mold from growing in the device.
Humidifiers offer numerous benefits to households including mitigating the growth of allergens, mildew, and mold and maintaining the right humidity levels indoors.
If you are looking to make your life more comfortable and relaxing, these high-end water appliances will do exactly that. Though these appliances will cost more compared to ordinary ones, they are durable and provide more benefits in terms of less maintenance and energy consumption.
More tips for the home
Hearing Colors? Here's What Colors to Choose in Your Home Based on Your Taste in Music
These Mid-Century Bar Stools will Take Your Kitchen to the Next Level
These astrology candles will add a unique personal touch to any space
Why is wicker used for outdoor furniture?