Someone on social media recently posted a meme that said 2020 is looking more and more like it was written by Stephen King. If you think about it, and what else is there to think about these days, it doesn't seem that far-fetched. Stephen King has written some crazy, out-there stuff, and the epic novel It is probably his best-known work. 
It was already a cult favorite for many years, but the story of the deranged alien clown became even more popular with the launch of the two new movies released in 2017 and 2019.
The recent remake of the two-part movie initially released in 1990 starring Tim Curry opened the Stephen King universe up to a whole new generation of horror fans. It also gave director Andy Muschietti some creative freedom to play around with the original novel a bit and bring new things to the screen. 
King's It novel is obviously much too detailed to be transferred to the screen in full, but certain crucial elements have found their way from the page onto the movie screen. Probably the most important of those elements is the It house located at 29 Neibolt Street. This is where the evil Pennywise resides, in a creepy, derelict, allegedly abandoned house in Stephen King's fictional town of Derry, Maine.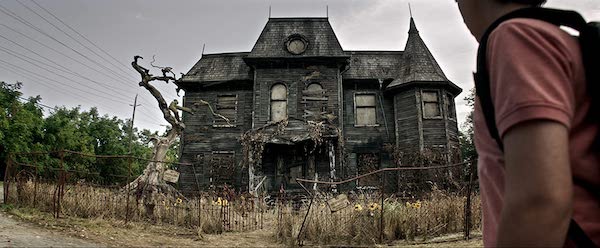 The Neibolt House, as Derry residents call it, is heavily present in the book, however, it didn't find its way onto the screen in the 1990 movie. Anthony Muschietti decided it was time to bring the house to life, and he managed to create a seriously creepy filming location that was almost too scary for the crew themselves.
But that's because the house Muschietti chose to serve as the Neibolt House was pretty creepy to begin with. 
The real It house is a very real place, indeed
Anthony Muschietti didn't have a huge budget to play with for the remake, so he had to be smart about incorporating the It haunted house into the movie. He broke up the location into different elements, creating the facade in an abandoned lot in Oshawa, Ontario, the basement in a nearby repurposed bottling company, and the interior in an old, derelict house in Toronto that was quite creepy already.
Cranfield House, or the William Harris Home, as it's also known, was a vacant mansion at 450 Pape Avenue in east side Toronto. The Victorian property was built more than a century ago by William Harris, and its gothic architecture made it the perfect location for a haunted house-evil-clown-hideout.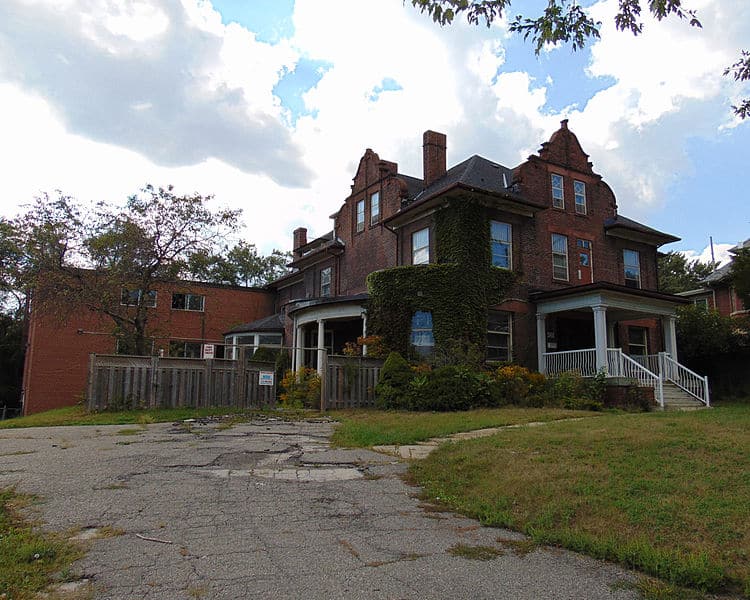 The property is protected by the Ontario Heritage Act, which means it cannot be torn down, and that would explain why it's been sitting vacant for many years. Designed by local architect Henry Simpson, Cranfield House was the home of William and Carolina Harris, and was named after Caroline's ancestral village. The couple transferred the house to the Salvation Army in 1930, and Cranfield House then served as a social aid center for 75 years.
The mansion has been used as a filming location for several high-profile Hollywood movies, including It, Fahrenheit 415, Designated Survivor, and Orphan Black. It director Anthony Muschietti was creeped out by the spooky vibe that the crew encountered when first filming at Cranfield House. He told SYFY that the basement was 'covered in crazy-ass paintings of moms with their babies and little squirrels,' and that no one wanted to go down there.
The upper floors weren't any better, either, according to production designer Claude Paré: 'We ripped apart some metal doors and frames and walls, and we discovered under that a little spooky note saying <You should not have moved all that>. It was really weird. Hopefully nobody will be cursed from doing that.'
Keep reading: The Byrde Family House in 'Ozark' is Actually in Georgia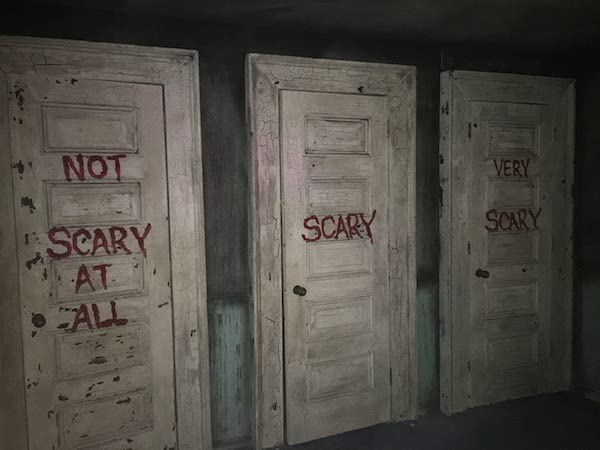 Luckily, nobody on the crew seems to have been cursed; if anything, Cranfield House was somewhat of a lucky charm, as the It remake scored big at the box office and brought the story to a younger audience. It was followed by an equally successful sequel in 2019, dubbed It: Chapter Two.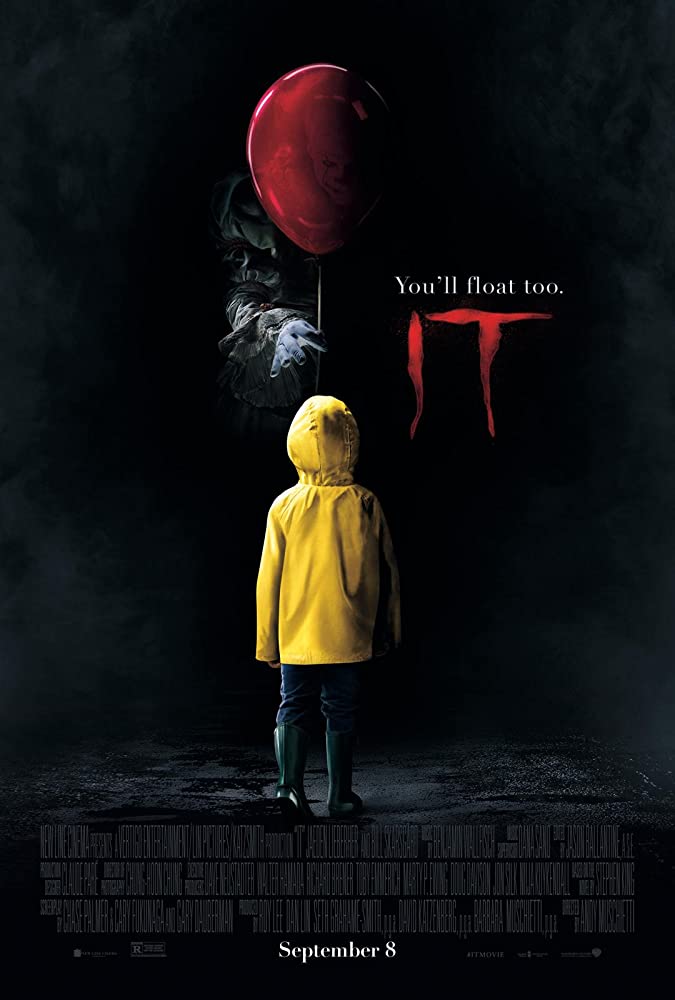 The house in It has become such a fascinating location that the movie studio actually recreated it and opened it to unsuspecting victims in Hollywood. The full-size recreation dubbed The It Experience: Neibolt House Hollywood was erected at the corner of Hollywood and Vine in Los Angeles just in time for the launch of the first chapter, in 2017.
When the sequel was launched, the studio went even further down creepy valley and opened The Derry Canal Days Festival and Funhouse. The super-fun, totally-not-scary experience ran from August through September 2019, offering 10 immersive and terrifying interactive spaces at Hollywood Boulevard and Vine Street in L.A.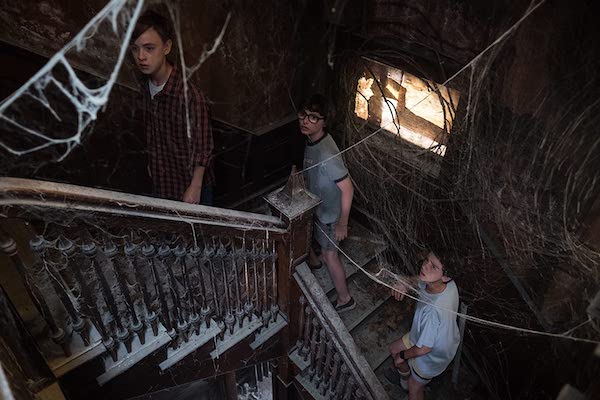 As for Cranield House, it seems to have finally found a new purpose, after lying in wait for many years, succumbing to decay and the elements. The house was even listed for sale at one point by Century21, with an asking price of $1 — no joke.
After an unsuccessful attempt a few years back to turn the property into condos, William Harris' home will return to its original purpose, of helping those in need in the community. 
The mansion at 450 Pape Avenue will house Nellie's Shelter for Women in Children, set to open its doors this fall. Hilditch Architect Inc. is tasked with retrofitting the Edwardian-style mansion, which will be transformed into a pet-friendly, 22-bedroom, 20-bathroom, 40-bed shelter.
That's a great turn of events for the vacant mansion, which will once again give back to the community; neighbors of Cranfield House will also surely breathe a sigh of relief, not having to deal with all the noise and fuss created by film crews and avid Stephen King fans. 
Related stories
The Mysterious Allure of Stephen King's House, the Beating Heart of Bangor, Maine
The Haunting of Thornewood Castle – Where Stephen King Filmed the Rose Red Miniseries
Zooming In on the Stanley Hotel, Stephen King's Inspiration for 'The Shining'
The Magical House in Locke & Key, Inspired by Stephen King's Eccentric Home