Set in LA.'s coveted Venice Canals, the three-story, 2,826-square-foot beauty comes with a $3.99 million price tag and a nice combo of bragging rights and privacy: the property is one of the fabulous homes along the Venice Canal Historic District — which offer the lucky few a much-needed break from the chaos and buzz of Venice Beach and often sell well past the million-dollar mark.
Located at 2415 Eastern Canal, this house is veritable eye candy, originally designed by Carl Day and featured in Architectural Digest.
And it's easy to see why. The eclectic blend of chic Venice touches and modern finishes gives it a super-cool, laid-back-yet-fresh vibe that is in tune with the bohemian spirit of Venice Beach.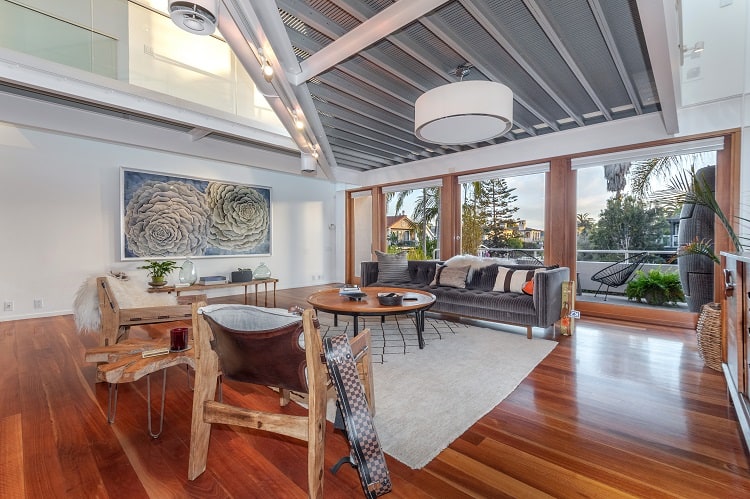 Brought to market by Dhani Harrison, the only son of Beatles legend George Harrison, the contemporary-style home features two spacious bedrooms and three bathrooms, alongside various common areas perfect for lounging around.
The property has a unique location that offers east, west, north and south canal-facing views, and includes plenty of outdoor spaces and large windows to help you take in the scenery.
At the same time, privacy won't be an issue, as the house is beautifully sheltered by palm trees, so you can relax and enjoy both sunrises and sunsets from your very own 360-degree rooftop deck and expansive balcony.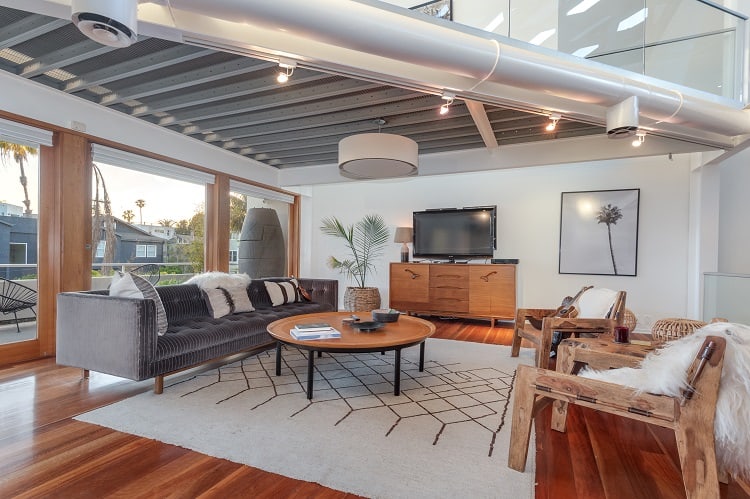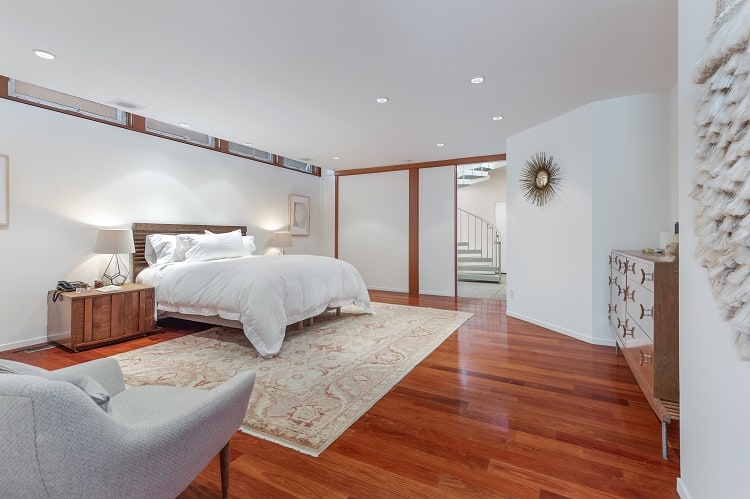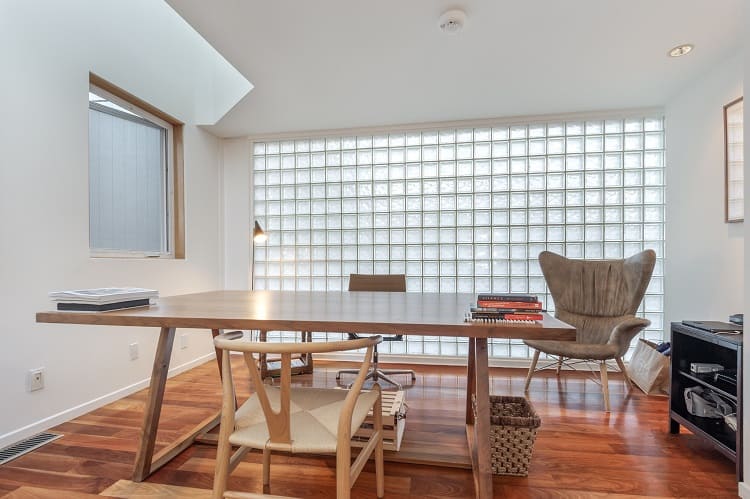 The oversized canal-front patio is the perfect setting to enjoy the warm evenings and entertain your friends and family.
And if that gets boring, the hustle and bustle of Venice Boulevard is literally just minutes away, so you can get out there and enjoy the beach, the boardwalk and the plethora of restaurants and shops in the area. Another option would be to just take the boat out and head over to a neighbor's house, as most of the homes on the canal feature a dock.
Additional amenities include a two-car parking garage, central heating and cooling system, exquisite wooden floors and finishes throughout, and a chic boho-style decor.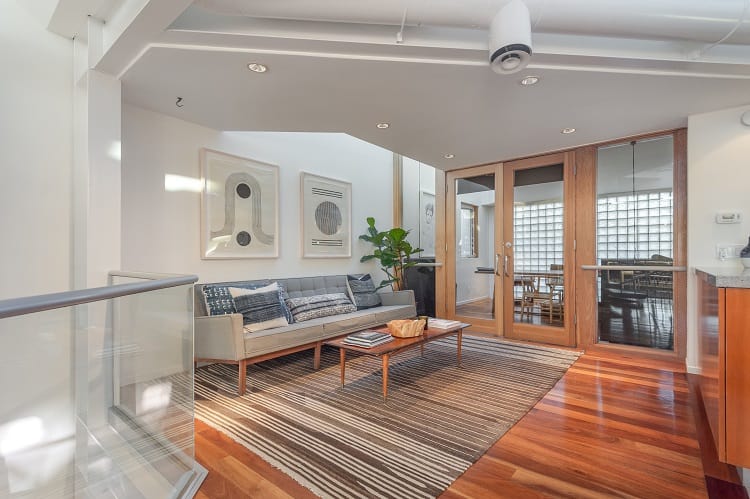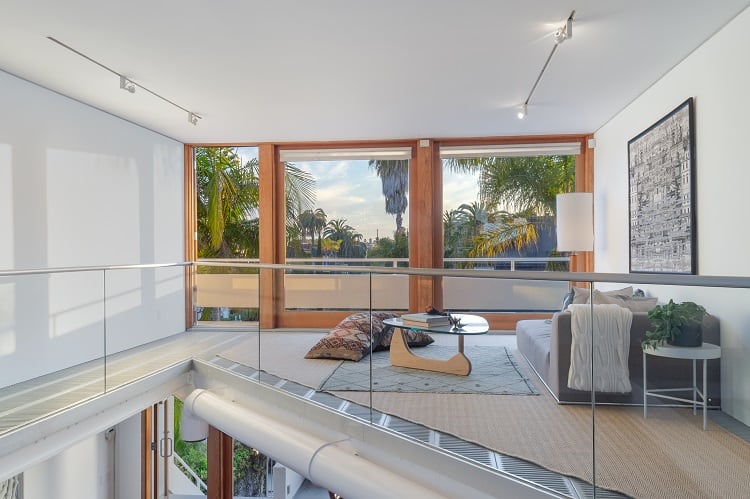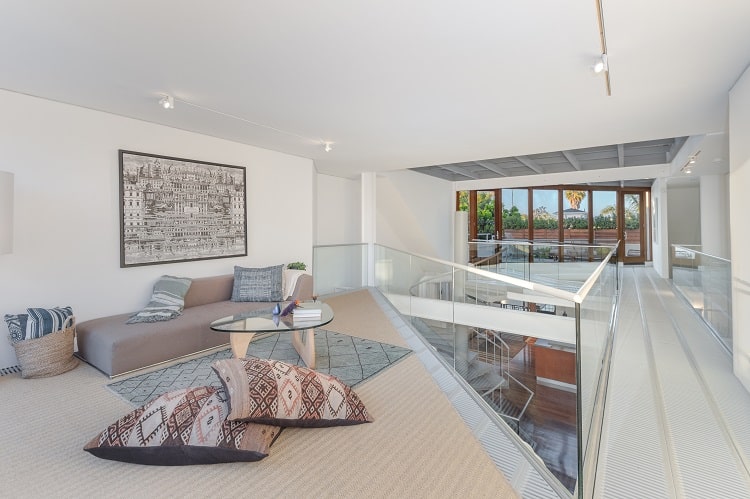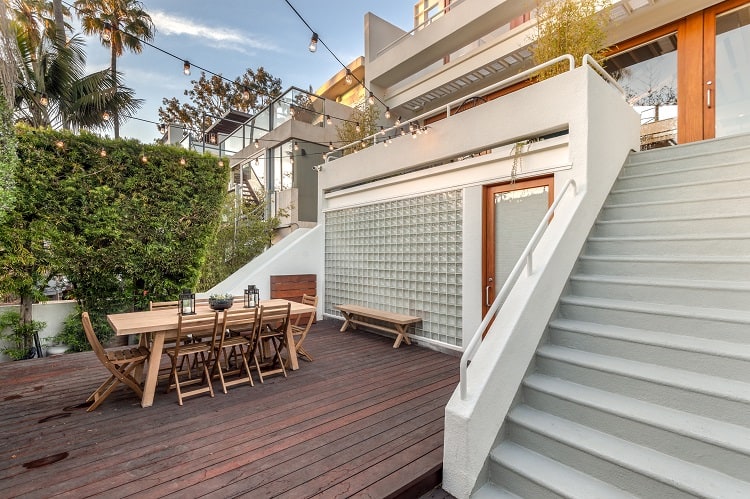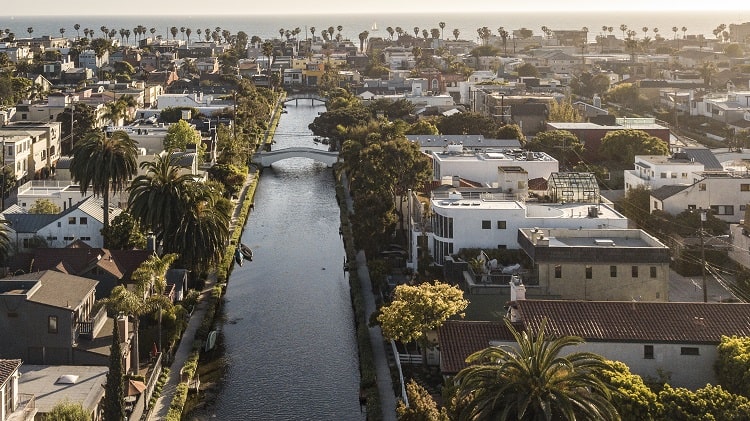 The Agency's Nicholas Sandler and Bennett Hirsch are in charge of marketing the property to prospective buyers. If you're curious to see the place for yourself, feel free to attend the open houses organized on the 18th, the 19th or the 21st of May.
More celebrity homes
Mindy Kaling is Moving Into Frank Sinatra's Beach House in Malibu, Known as Ol' Blue Eyes' "Happiest Place on Earth"
Joseph Gordon-Levitt's Retro-Style L.A. Home Hits the Market for $3.85 Million
Cher's Former Home in Beverly Hills is Back on the Market with a $37 Million Price Cut
Where Does Trevor Noah Live? A Closer Look at the Daily Show Host's Penthouse in Manhattan