---
When California made recreational marijuana use legal at the beginning of 2018, the state turned itself into what many have called the country's largest pot market.
And while talks of a pot-powered real estate boom had already started, they were mostly centered around the industrial and retail sectors. On the residential end, most of them revolved around regulating marijuana use among tenants.
But one savvy real estate developer knew to look for better opportunities.
Ramtin Ray Nosrati of Huntington Estate Properties is building what the media has now coined "marijuana mansions" — custom-built homes with dedicated cannabis smoking rooms and a few other nifty perks for weed lovers.
"I'm always looking for something new to bring to our homes, to the market. Something different and something unique. I think this is something that within the next ten years we're going to start seeing a lot more of," Huntington Estate Properties founder Ramtin Ray Nosrati told mgretailer.
"Adding this to our high-end homes, we feel that it's going to be a pretty big hit. The guys that we're dealing with are, you know, are CEOs, musicians, a lot of celebrities, and athletes. It's getting more popular," Nosrati added.
And right he is. Athletes in particular have been famously taking advantage of the pain-relieving effects of marijuana, while celebrities — from former president Barack Obama to real-life Tony Stark Robert Downey Jr. — have been fairly open about their weed-smoking habits.
And that's precisely the demographic Huntington Estates Properties is going after.
Weed mansions – Featuring cannabis rooms and professional growers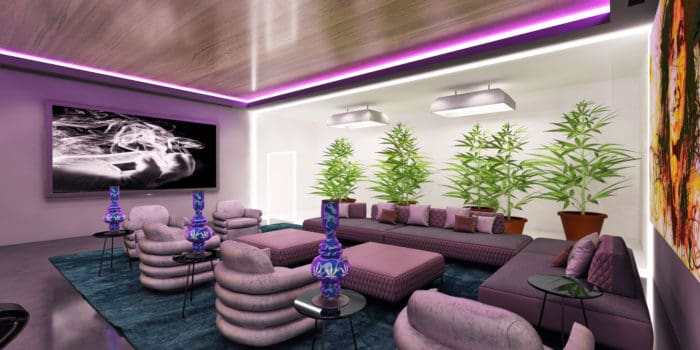 The first custom built home is slated for completion in Fall of 2019, and will likely be priced in the $30 million range, according to the developer.
Designed and built by Ramtin Ray Nosrati, the founder and man behind Huntington Estate Properties, each home will come with its own cannabis room and organic garden.
The cannabis rooms were envisioned as a modern equivalent of cigar rooms, where owners can also grow up to 6 plants, California's legal limit for homegrown cannabis plants. And if you haven't upped your weed gardening skills, that's okay: when you buy a weed mansion, you'll also be getting two years' worth of professional gardening services.
There's even a dedicated cannabis garden space — that can be easily converted into an organic veggie garden, if weed isn't really your thing.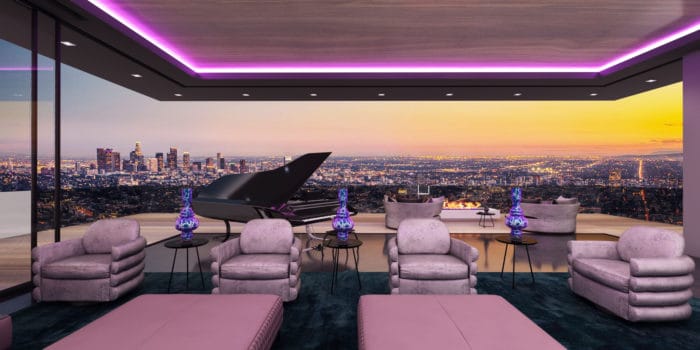 More celebrity homes:
David Guetta's New $9.5M Miami Beach Apartment Finishes Redesign, Now Ready to Welcome Renters
Robert Downey Jr. Lives in this Charming Windmill House in the Hamptons
Shaquille O'Neal's Longtime Home — and Shaq-apulco Paradise — Now on the Market for $22M
A Look Inside Kris Jenner's House, Her Zen-like Refuge in the Hidden Hills