If you're anything like me, then you've often sat there day-dreaming of the perfect home, placing it somewhere in sunny California (possibly on a secluded hilltop with views of the City of Angels), with a lot of outdoor space and likely a large pool and lots of fireplaces.
Can you see it yet? If you can't, that's alright, because I'm about to make it a lot easier for you.
The fabulous resort-style home at 22119 Steeplechase Lane in Diamond Bar, California, on the east side of Los Angeles, looks like it's been plucked out of someone's dream, and it's about to hit the auction block.
On June 1st, Tara McLean, president of Elite Auctions, will be joined by Anne Fong (RE/MAX Universal Realty) to host a live auction right on the property.
The highest bidder will leave the auction as the owner of a one-of-a-kind, newly renovated home that has never been on the market before. Let's see what it has to offer—perhaps that'll convince you to add the auction to your calendar.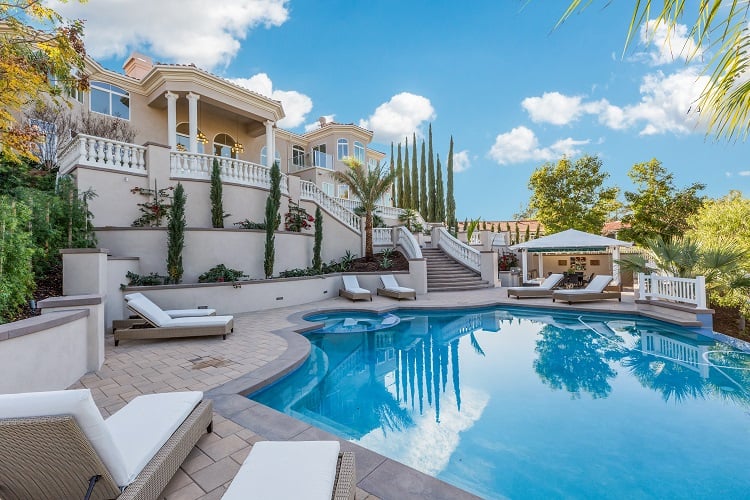 Located in the east L.A. city of Diamond Bar, within the highly-coveted Country Estates gated community, the property at 22119 Steeplechase Lane is a (very) rare find.
The current owner invested in a multi-million-dollar renovation effort that brought the home to modern standards—and then some.
The home features 7,249 square feet of living space on three levels, and it was originally built in 2005. It has six bedrooms, as well as seven bathrooms and one half bath, connected by two staircases and a private, three-level elevator.
Two-story-high ceilings greet you as you step into the entryway, and four fireplaces keep the living room, the family room, the master suite and the outdoor lounge warm and cozy.
The master suite, by the way, features a large master bath with a jacuzzi tub and a spa shower.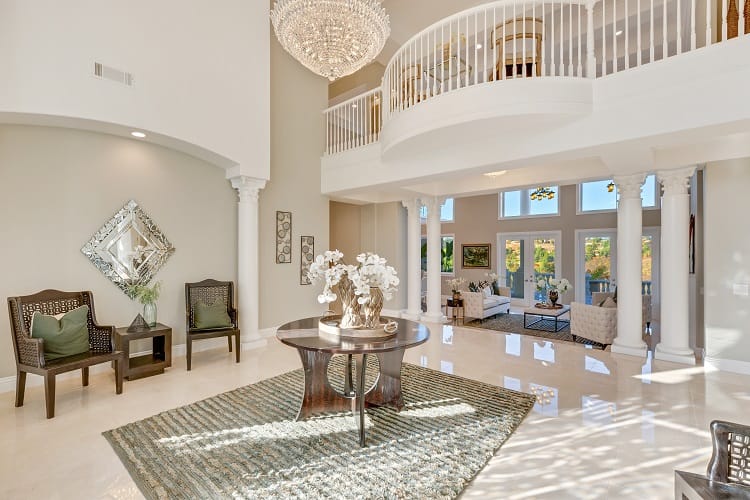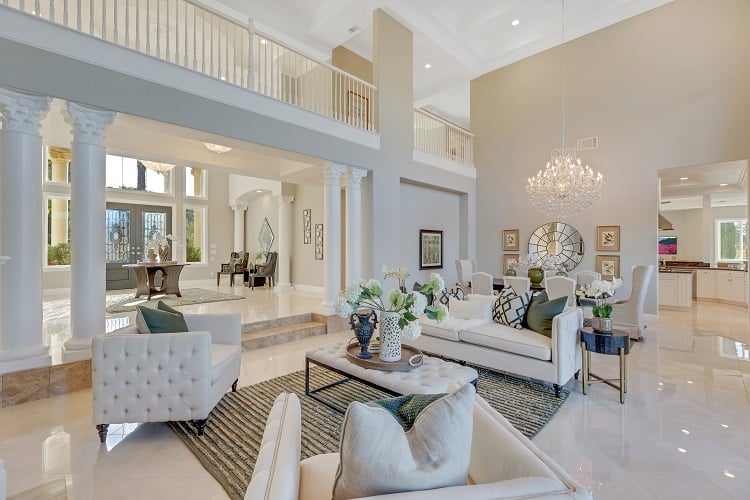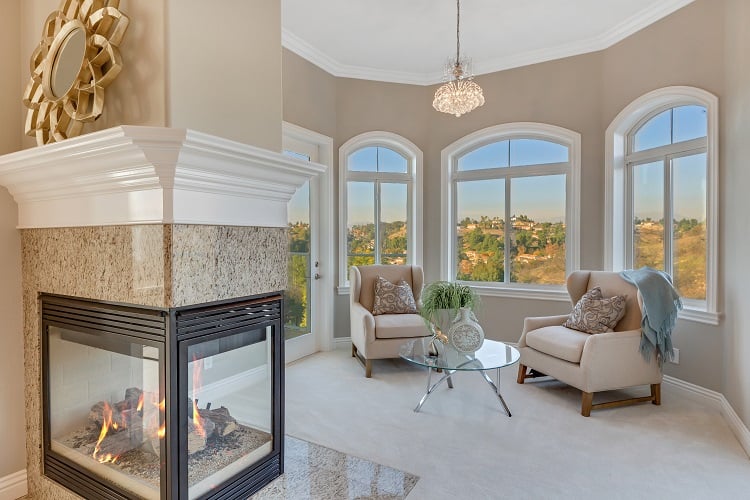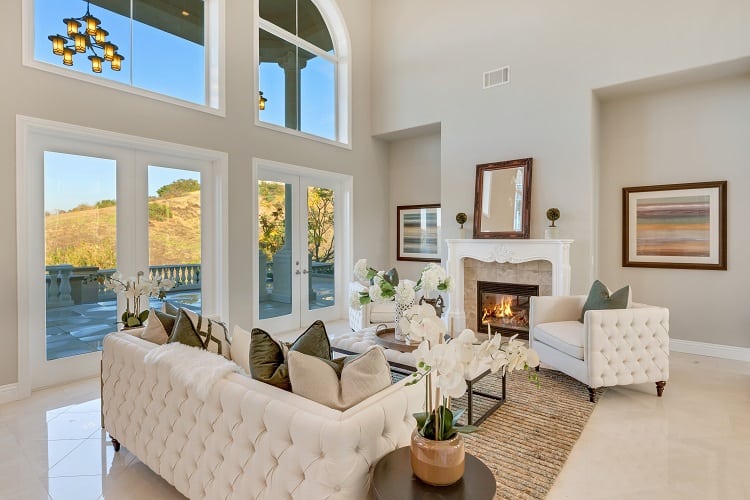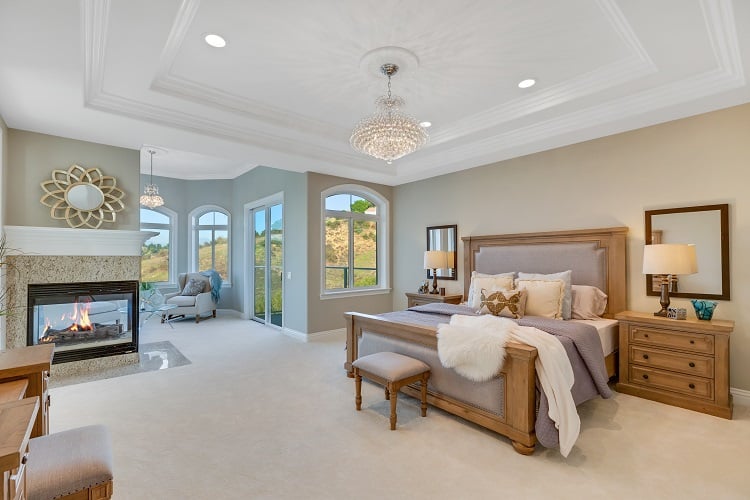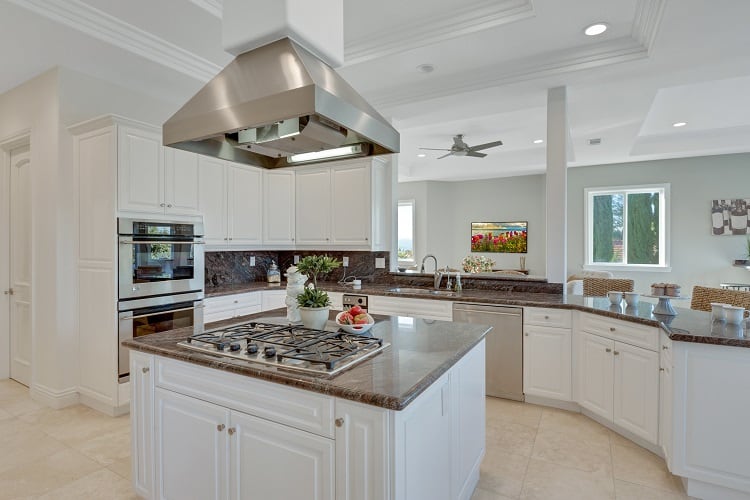 The kitchen is also nothing short of exquisite, boasting a center island, a walk-in pantry and a breakfast bar, high-end appliances, and a separate wok kitchen. Even if you don't like to cook, you won't be able to stop yourself from putting your Masterchef skills at work in this amazing kitchen.
All this already sounds pretty impressive, but we've not even begun to touch on the main highlights of this lavish home.
The outdoor space is absolutely breathtaking, and it's spread out across three levels.
The house features two balconies overlooking the backyard, which includes an outdoor saltwater infinity pool and a spa with a waterfall and fountain. Is your mind blown? Cause there's more.
On a different level you'll find a romantic lounge area with a fireplace, perfect for spending cozy nights in, while the lowest level consists of a large cabana with KitchenAid appliances and a built-in barbecue.
I don't even think you need those six bedrooms—why would you ever stay inside when you have all this fab outdoor space?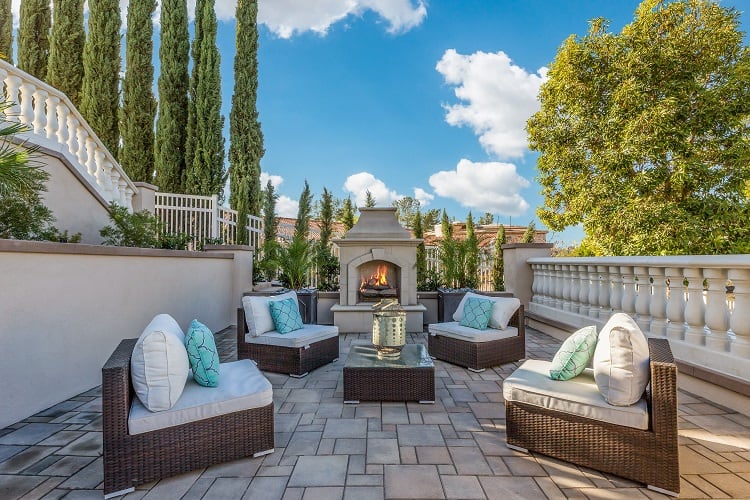 Another highlight of this property is the massive garage, which offers parking for 10 (!) cars. That'll definitely come in handy when you have friends or family over or when you're throwing lavish parties by the pool.
The entire property is fitted with a Smart Home system, five AC units, a modern intercom system, while 24-hour security is also provided at the Country Estates community.
If you're interested in bidding for this property, you can pre-register on the Elite Auctions website.
The auction will be held on site and will kick off on June 1st at 11 am. In the meantime, learn more about this extraordinary home in this video created by the folks at Elite Auctions, showcasing all the amenities described above.
More luxury homes
Jessica Alba's Los Angeles House is a Pinterest-Perfect Dream Home
Spotlight On: the Razor House — Alicia Keys' Crazy New Mansion
Lance Armstrong's West Aspen Home Has All the Charm – And Fridges
Cara Delevigne's House in Los Angeles is a Jungle-Themed Retreat