Lifestyle photographer Amy Neusinger's home on the Sunset Strip is probably the hottest property on the Los Angeles market right now, and for good reason. The house is a beloved location for celebrity photoshoots, and it's a one-of-a-kind find.
The home at 8467 Brier Drive, which Neusinger has listed with The Agency for $5.95 million, is every photographer's dream come true, as it was designed to allow picture-perfect natural light to flood the home at every hour of the day, no matter which room you're in.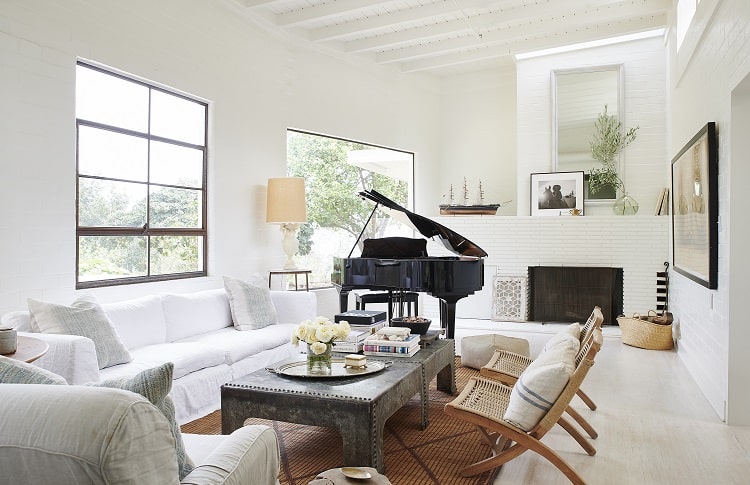 The accomplished photographer studied the sun's trajectory to create an ambiance and lighting that would look great in pictures, and word got out fast.
The Agency went as far as to dub it 'the most photographed home in Hollywood.'
Neusinger and her husband often rented the house out for photoshoots, and in fact, the property generates over $70,000 annually from these ventures.
Gwyneth Paltrow, Megan Fox, Alicia Silverstone, and Reese Whiterspoon are just some of the celebrities who have used the house for photoshoots, and brands like Apple, Beats, Google and Anthropologie have shot commercials here as well, according to Architectural Digest.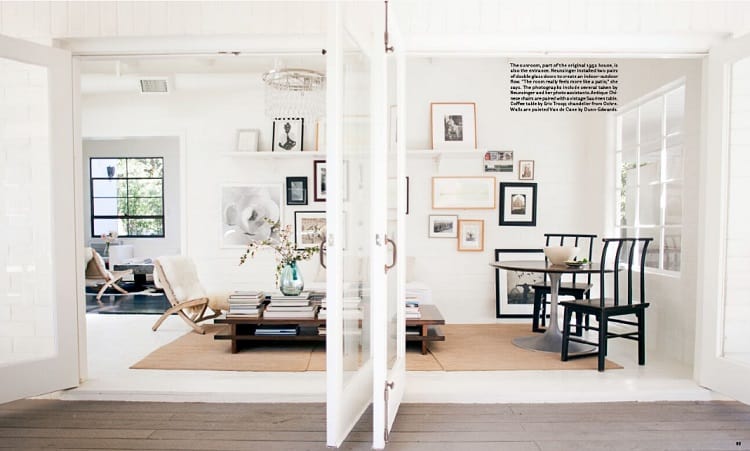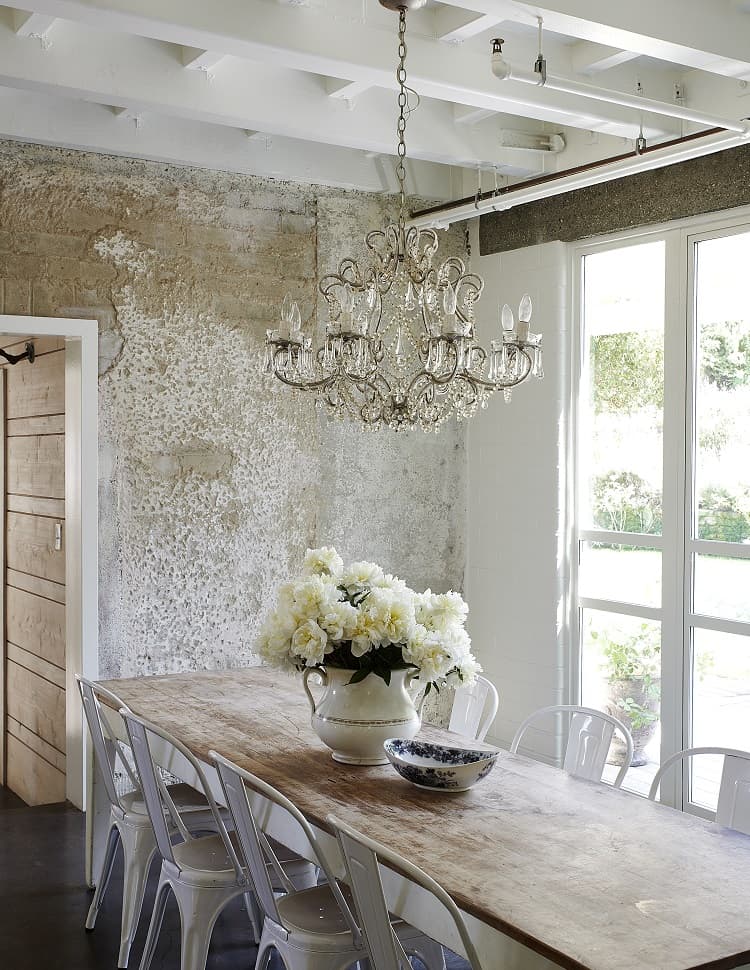 It's not hard to see why this stylish house in Hollywood Hills West is so popular among photographers.
Besides being designed by Neusinger's trained eye, the house also benefits from a secluded, quiet location on a cul-de-sac in Laurel Canyon, offering celebrities shelter from the prying eyes of the paparazzi.
The boho-chic, Californian-style interior design, coupled with the peace and quiet of the location, make this house such an oasis of relaxation that it's actually hard to get people to leave the property.
Back in 2009, Neusinger and husband Shawn Gold, former MySpace CMO, told Apartment Therapy that their friends refer to their house as 'the web,' because it's so cozy and warm that it's hard to leave. The couple bought the 1950s-built property in 1998 and invested in a remodeling that took 5 years to complete.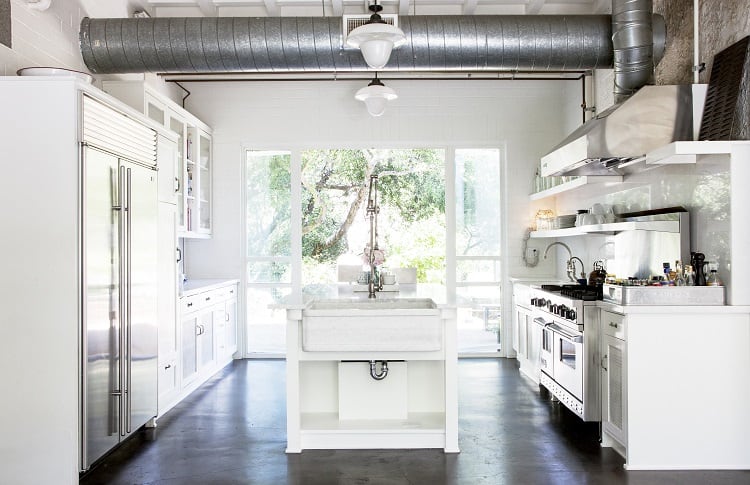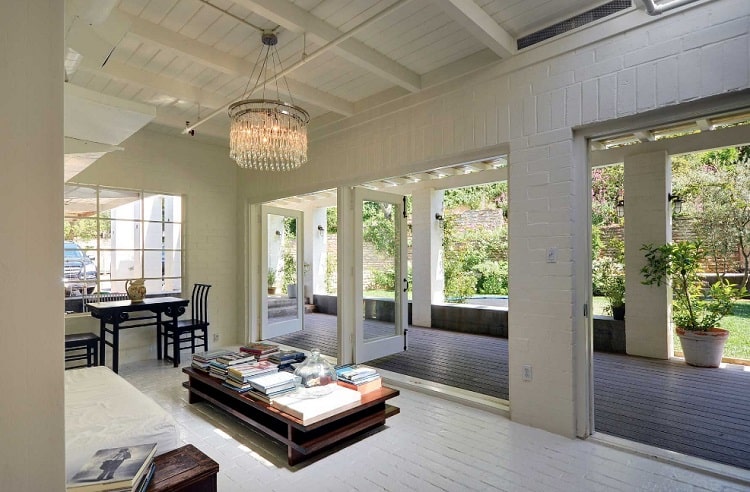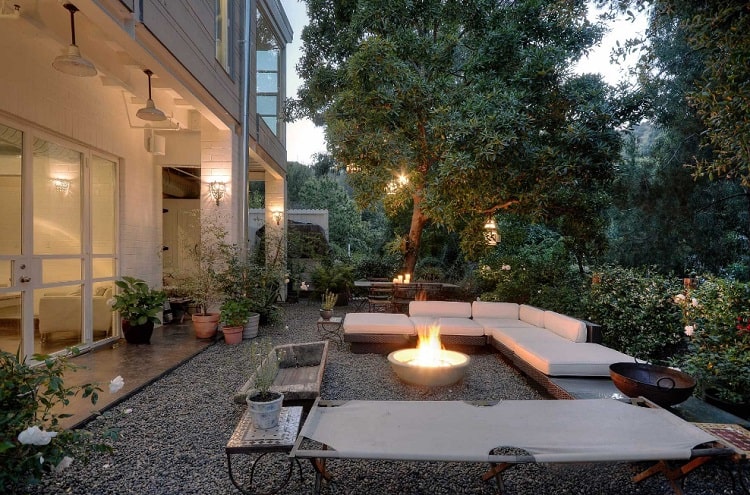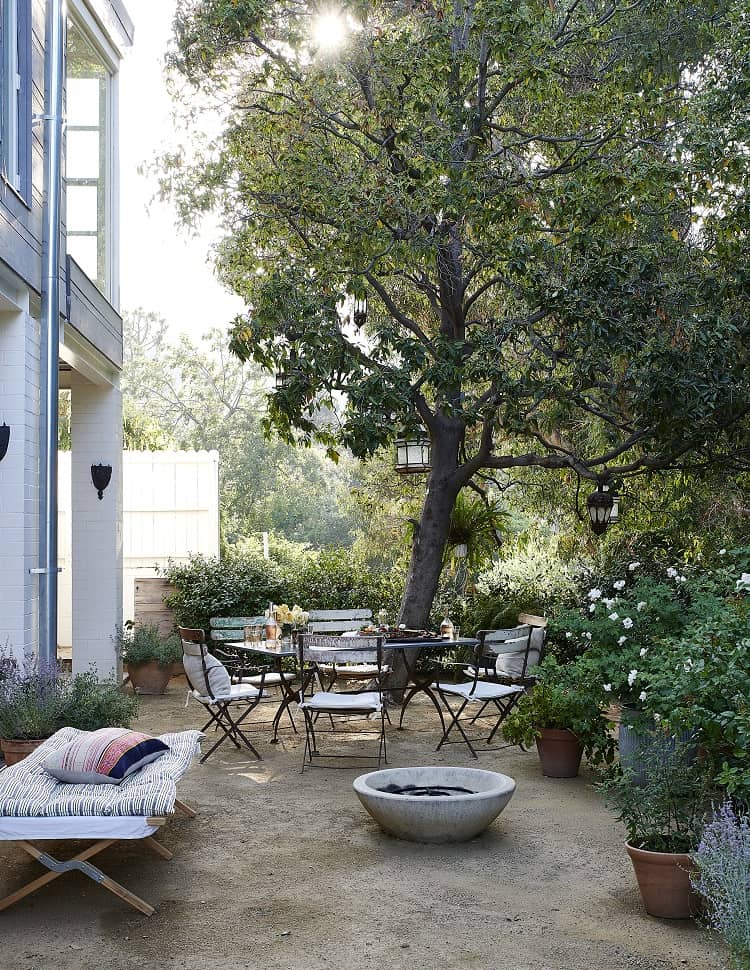 If guests at 8467 Brier Drive refuse to leave, that won't be a problem, as there is plenty of perfectly-lit space to accommodate friends, family or celebrities.
The 5,000-square-foot home offers six bedrooms and six bathrooms, as well as parking for up to 12 cars.
The industrial-style design is reflected in the exposed structure of painted brick, poured concrete, vintage fixtures, and time-honored patina. There is also dedicated office space with direct access from the off-street gated parking space, so the new owner of the property can maintain a healthy work-life balance.
The home is surrounded by lush gardens that feature David Austen English rose bushes, as well as mature lemon, apple, apricot, peach, and orange trees.
More Cali beauties
Exquisite Birge Clark-Designed Mansion Hits the Market in Palo Alto
Inside a One-of-a-Kind $39M Richard Requa-Designed Home Known as Coronado Castle
Son of Beatles Legend George Harrison Lists Stylish Venice Beach Home at $3.99 Million
For $6.25M, Live Next to the Chateau Marmont — in James Franco's Former West Hollywood Digs