Open houses have come a long way; gone are the days when real estate professionals would rely on conventional marketing and foot traffic to get people through the doors of a home with a for sale sign hanging in front.
Now, in an attempt to stand out in a crowded, noisy market, agents often take the traditional open house concept and reinterpret it in the most creative ways.
From broadcasting virtual open houses on Facebook Live/YouTube to hosting reveal parties or setting up shelfie stations (yes, that's a real thing), the 'open house' concept is being adapted to better fit the new generation it's trying to attract.
And one Compass agent showed us just how it's done. Denise Rosner, a seasoned pro that runs a very successful bicoastal business model (with offices in both Los Angeles and New York), knew that a traditional open house wouldn't do justice to this extraordinary home she was tasked with selling.
While for sale at $2.995 million, Denise's new mid-century listing at 1610 Lindamere Place in Bel Air came with many works of art from various artists, ranging from sculptures to photographs and paintings.
So then, what better way to showcase this unique property — and its artwork — than by turning it into an art gallery?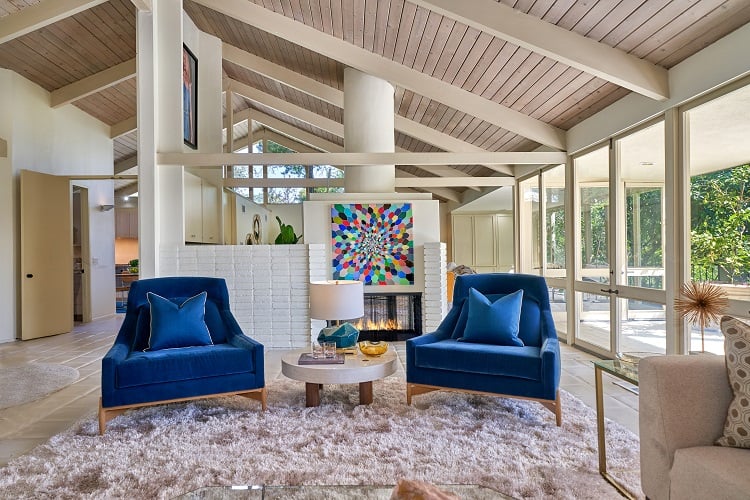 Instead of hosting a traditional open house, Denise Rosner turned 1610 Lindamere Place into an art gallery, where both the house itself and the works of art could be purchased by discerning buyers.
Featuring works from artists like Marc Foster, Micah Crandall-Bear, Kim Squaglia, Jeremiah Kille, Emily Altoon, Ethan Kotch, and Tom Biagini, the home was fully staged and each piece of art was strategically placed by Matthew Finlason — a renowned designer known for his appearances on HGTV's The Stagers, Showdown, and Selling LA.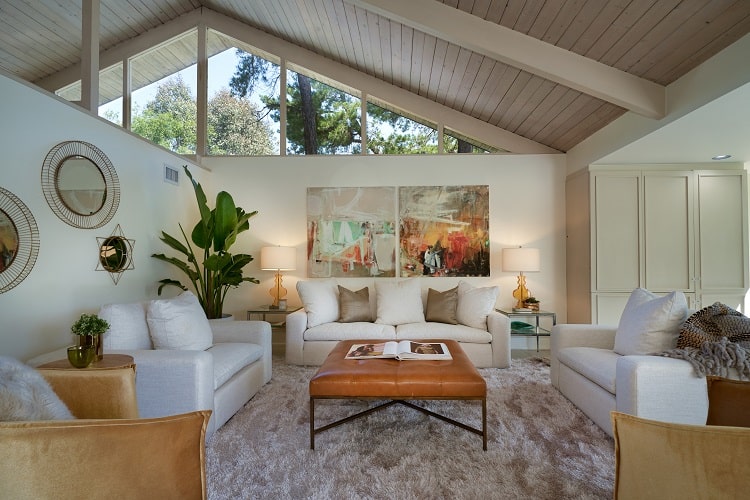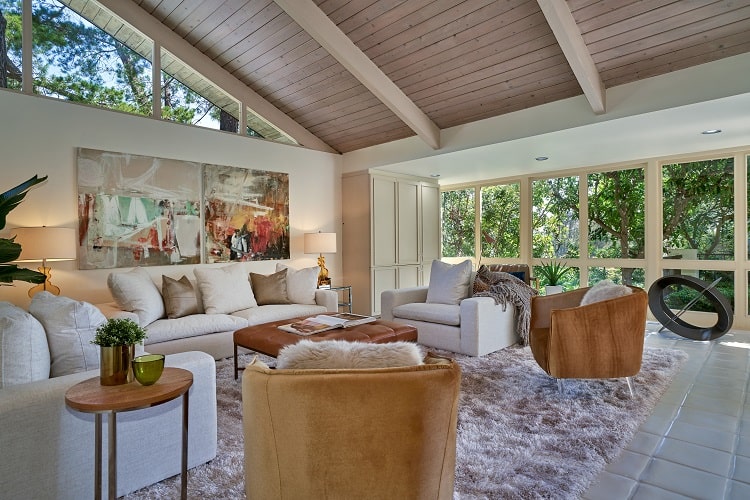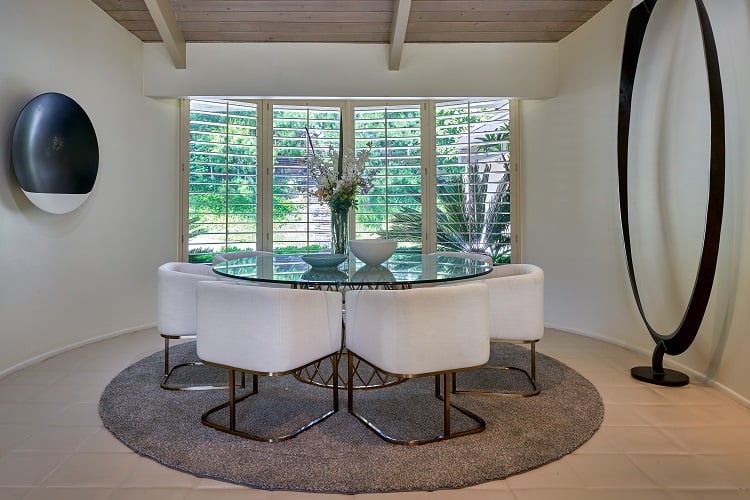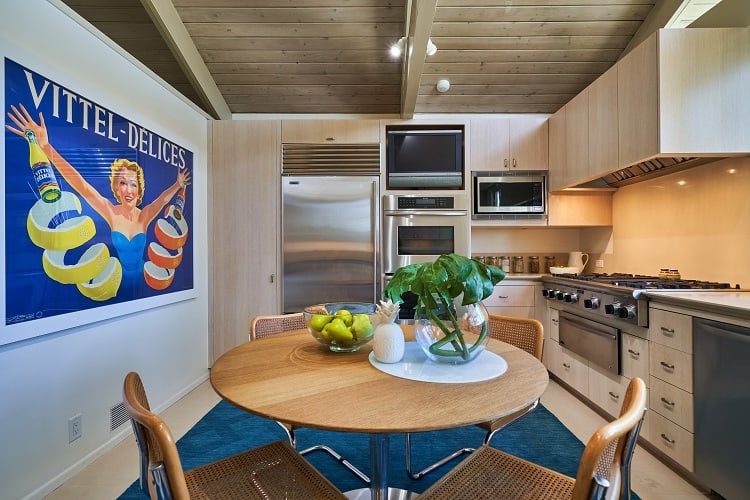 "In Los Angeles, more and more buyers are fashioning themselves as art collectors. Therefore, when staging a home, we think about the art first and the furniture second," Matthew Finlason said, noting that "We want the home to feel curated and turn every open house into a gallery experience."
And he should know, as his staged interiors — often featured in Bravo's Million Dollar Listing LA — stand as proof of his remarkable talent for matching a home's environment with the buyers' aspirations.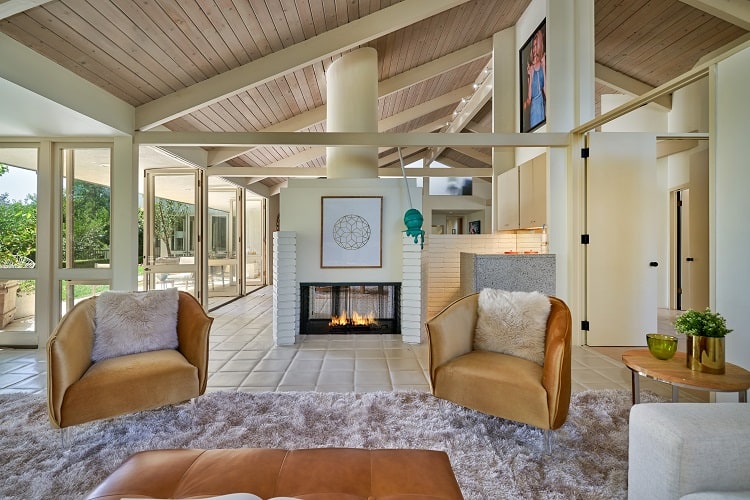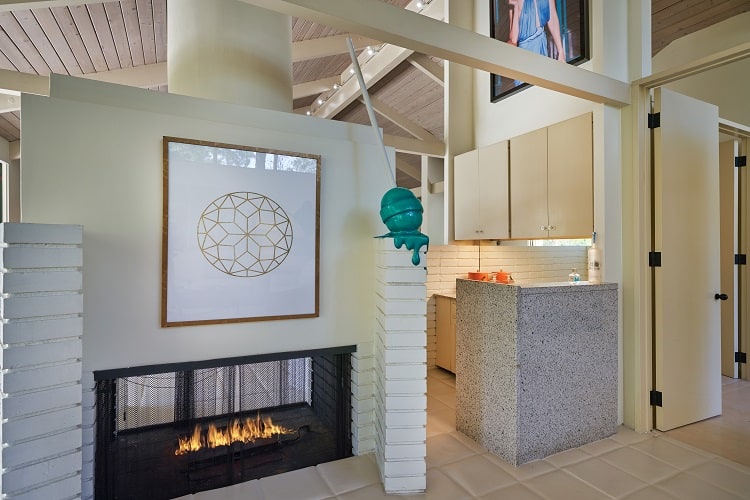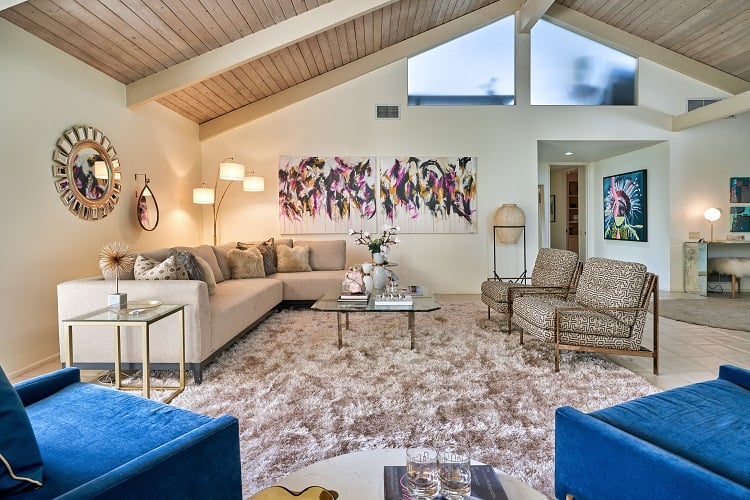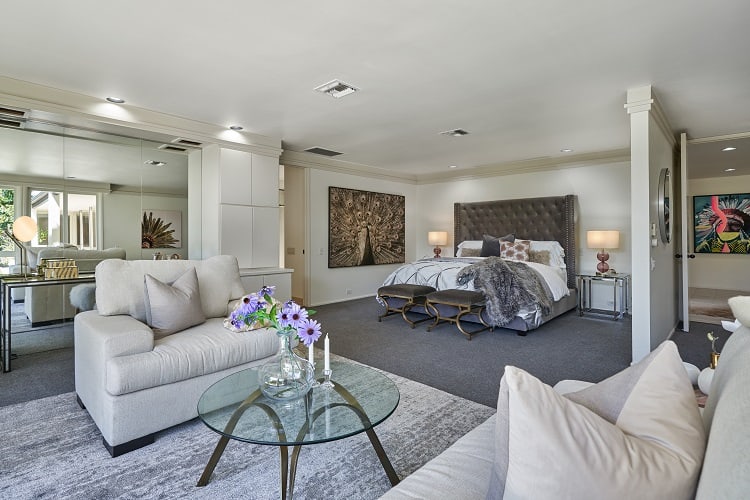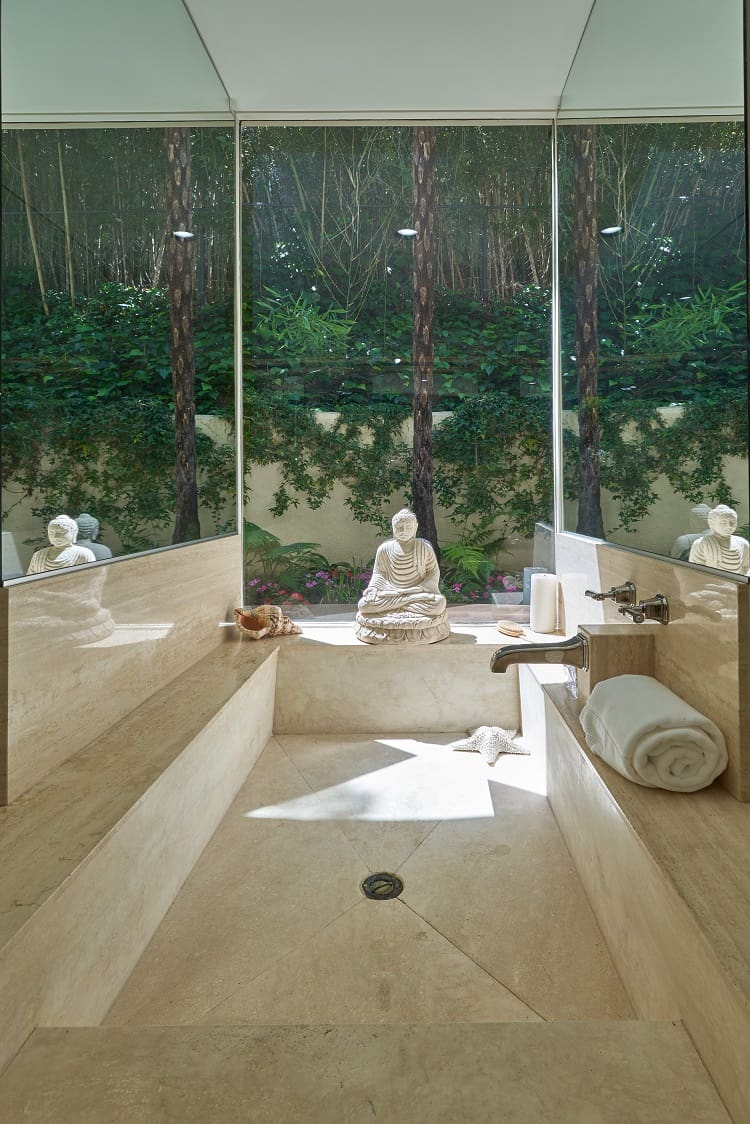 Art aside, the home itself is a collector's item. The two-story Bel-Air home comes with dramatic vaulted ceilings that soar over the living, dining, and family rooms.
Set in a quiet cul-de-sac, the 5,134-square-foot home at 1610 Lindamere Place features 5 bedrooms and 4 baths, and has been fitted with everything from stone counters to auto window shades, radiant limestone floors, and high-end SS Thermador appliances.
The mid-century gem is currently on the market for $2,995,000, with its art collection being sold separately.
More beautiful homes
Pittsburgh Steelers Co-Owner Robert Citrone Lists Disney World Home for $8.5 Million
Sir Anthony Hopkins is Selling His Malibu Home Perched on a Cliff's Edge
Hollywood's 'Most Photographed Home' Hits the Market, Asks $5.95M
For $6.25M, Live Next to the Chateau Marmont — in James Franco's Former West Hollywood Digs