It's no secret that real estate is a very lucrative business.
But it's also far more glamorous than you might think. And no, we're not talking reality show glam (though we would never dare skip an episode of Buying Beverly Hills, Million Dollar Listing or Selling Sunset).
The real estate industry's ability to build wealth makes it appealing to well-off investors. And several big-name celebrities were quick to join the game and put their money to work.
Some even went as far as getting a real estate license to save up on additional costs and pocket more of their earnings. 
Now, we're not advising you to call up any of these people when you are looking to buy or sell a property, but if you are looking to get into the real estate game, you might like to know that you are in good company.
Here are some quite famous celebrities that dabble in real estate and made some terrific investment choices.
Ellen DeGeneres and Portia De Rossi
Things have been shaky for Ellen DeGeneres lately, so it's fortunate that she has taken the money she earned as a comedienne and talk show host and invested it wisely.
She joined forces with her wife, Portia De Rossi, and the two have become major players in the real estate game. 
In one of their most profitable real estate ventures, the celebrity couple purchased the Brody House for $40 million and were able to quickly turn it around for a $15 million profit.
The two have bought and sold quite a few homes throughout the Southern California area, some to fellow A-listers like Ariana Grande, Ryan Seacrest and former Google CEO Eric Schmidt.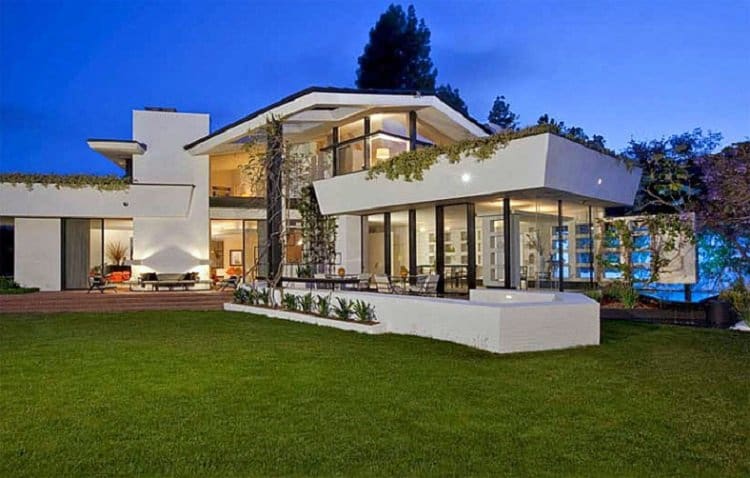 Jennifer Aniston
Smart, rich and beautiful, Aniston is definitely a triple threat. She's spent the latter part of her career exploring real estate in California, and loves the creativity that comes with each new project. The buying and selling of her Beverly Hills mansion took a well-honed strategy.
After purchasing the property for $13.5 million, she invested time and money on renovations that got it featured in Architectural Digest. The publicity helped her sell it for a $35 million price tag, allowing her to more than double her investment. 
More recently, Aniston and her former husband Justin Theroux purchased a Bel Air mansion for $21 million and spent a few years renting a nearby property until it was move-in ready. Whatever renovations took place at that time paid off.
After the couple split, the actress sold the home for a whopping $75 mil, more than tripling her investment.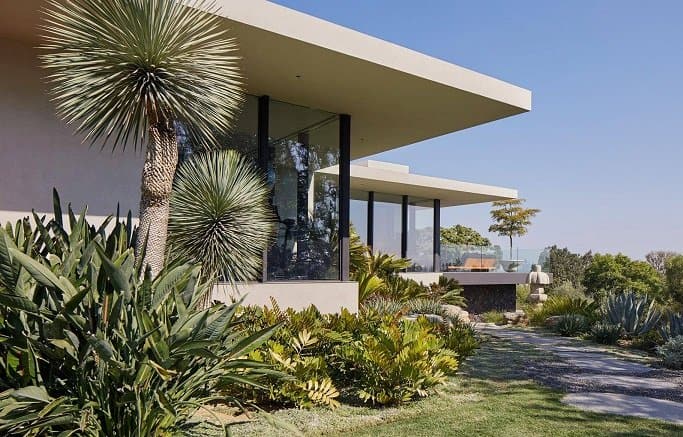 Alex Rodriguez
This former all-star Yankee has a lucrative career to fall back on.
He has been building his real estate portfolio for years and even co-founded Newport Property Construction in 2008.
The company specializes in multi-family unit renovation, custom build projects, commercial construction for education and mixed-use purposes and high-end residential expansion.
He is also the CEO of his own real estate company, A-Rod Corp. 
Matthew McConaughey
Matthew McConaughey may be best known as an actor, but he has grown his wealth considerably through real estate investments. In 2020, he sold his Malibu home — which he purchased for $10 million back in 2007 — for a cool $15 million, increasing his investment by 50%.
He is maintaining a foothold in Malibu holding on to a fleet of Airstream trailers that he uses for office space. He also owns a 10,000-square-foot mansion in his hometown of Austin, TX where he has been quarantining with his family.
Austin is where his career first started taking off, and it's also where McConaughey got his real estate license and realized he had a knack for investing. 
His latest acquisition? A one-acre property at the luxury Kukio Resort on the Big Island of Hawaii purchased for $7.8 million.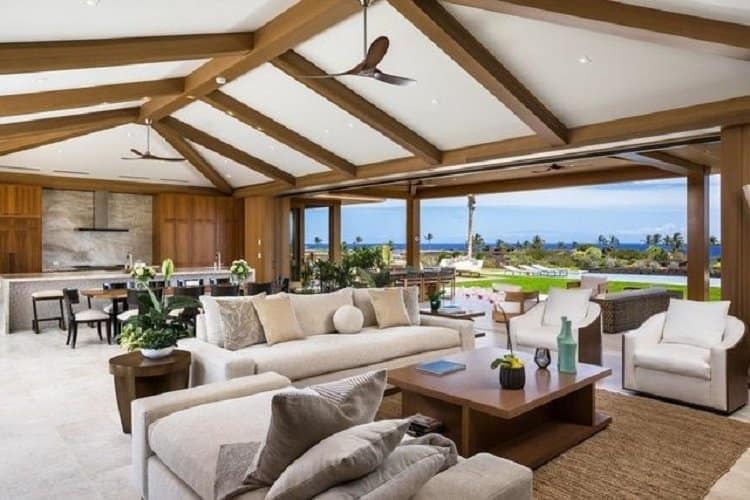 Andre Agassi and Stefanie Graf
These married tennis greats are also looking beyond their career as athletes by building their real estate fortune.
In the mid-2000s they launched Agassi Graf Development, a company that focuses on developing luxury hotels and resorts. 
One of their greatest achievements was partnering with AOL co-founder Steven Case on Cacique, a 650-acre gated community in Costa Rica.
It is branded for Exclusive Resorts and includes two boutique hotels, an Agassi-branded tennis center, 2,000 homes, a spa and a golf course. It is currently valued at $800 million.
Shaquille O'Neal
Shaquille O'Neal invested his earnings as a basketball star wisely. In 2006, he created The O'Neal Group, a real estate company based out of Miami. One of his first projects was The Miami Met, a $1 billion mixed-use development project completed in partnership with MDM Development. 
His efforts are not entirely self-serving as his company's mission is to "acquire, develop and promote landmark real estate offerings that provide integrated lifestyle opportunities and/or improve the economy for previously underserved, underperforming areas".
Miami is where O'Neal got his real estate start, but the company is active in several states now including Louisiana, New Jersey, Florida, and California. 
Vanilla Ice
Vanilla Ice topped Billboard tops in the 1990s but he made wise investment moves that kept him comfortable beyond his heyday.
Professionally known as Rob Van Winkle, when the musician wasn't touring and performing, he was purchasing single-family homes and condominiums across the country. He has since reinvented himself as a house flipper and hosts his own show on the DIY network. 
Winkle is known to outdo himself when it comes to the amenities he provides in his flips. He developed CarLoft in Delray Beach, a complex of two-floor condominium units with a garage showroom on the first floor.
Another property he worked on was a single-family home with an infinity pool with glow-in-the-dark tiles meant to resemble the night's sky, a 250 ft long lakefront beach house with sand from Key West, a swim-up bar lighted with fiber optics, and a 25-person Jacuzzi.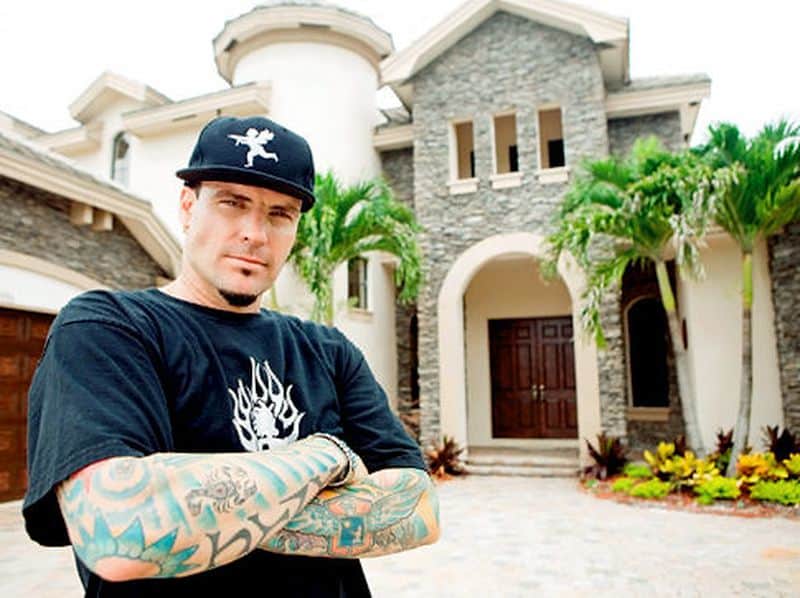 Magic Johnson
Magic Johnson retired from a 20-year basketball career and went on to launch Magic Johnson Enterprises. The company focuses on investing in Starbucks locations, movie theater chains and fast food and restaurant chains. It is now valued at around $1 billion.
In 2001, the former athlete decided to focus on urban investments and partnered with Canyon Capital to create the Canyon-Johnson Urban Fund.
He established a funding campaign in 2011 and was successful in raising $1 billion which he devoted to targeting 40 metro markets. The Fund's portfolio now boasts $4 billion in developed assets. 
Brad Pitt
Brad Pitt has spent much of his career dabbling in real estate.
While married to Angelina Jolie, the two managed to develop a portfolio of at least four homes including a compound in L.A., a New Orleans mansion, a chateau in France, and a New York City apartment in the Waldorf Astoria Towers.
Other properties the two owned include a sprawling estate in London, and a villa in Majorca Spain.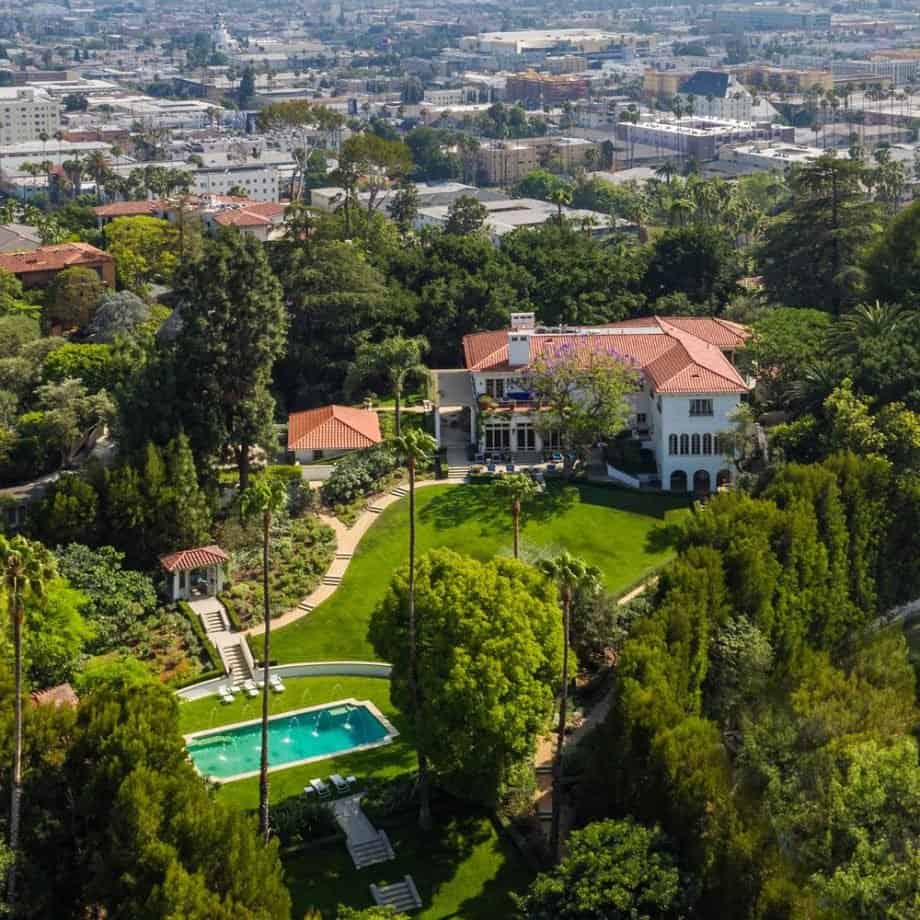 At one point, Pitt partnered with his actor friend, George Clooney, to develop a Las Vegas casino in 2006. Although high construction costs shut down the project, they were able to sell the land they bought for $90 million in 2005 to The Starwood for $202 million, more than doubling their profits. 
Pitt has since moved on to a new project opening his own Croatian resort in the small town of Zablace.
The luxury resort will feature a hotel, villas, restaurants and a golf course. The $1.5 billion project will be a "modern ecologically-responsible planned community" and is set to bring hundreds of jobs to the region. 
These celebrities were successful in making their money work for them as real estate investors, but you don't need to be a big name to invest. It just takes time, effort and often, a good amount of capital.
Lead image credit: Anthony Barcelo via Douglas Elliman
More stories
10 Hollywood Celebrities Who Enjoy Flipping Houses On the Side
The Pocket-Sized Community of Montecito is Home to Some of the Biggest Celebrities (and a Couple of Royals)
5 Fabulous Homes of Your Favorite Formula 1 Drivers: Part I
Every Celebrity House Featured on Netflix's New Show, 'Get Organized'