A stunning 1934-built mansion located in the Franklin Hills neighborhood of Los Feliz, California has hit the market, and it's a doozy for any aspiring or established musician.
The home, located at 3892 Franklin Avenue, is owned by acclaimed drummer Joey Waronker, whose body of work includes collaborations with Roger Waters, Beck, Thom Yorke, and R.E.M.
The musician has chosen to part ways with his Los Angeles home, and he's enlisted the help of Steve Clark of Compass to market the property to prospective buyers. The three-bedroom, three-bedroom house is being marketed with an asking price of $1,990,000.
The fabulous home is the epitome of Spanish boho chic, mixing modern amenities with a cozy, intimate and highly creative flair. It boasts a stylish and artistic vibe inside and out, and features 2,675 square feet of living space.
The enclosed front patio, adorned with lots and plants and flowers, welcomes you inside via an elegant entryway featuring original wrought iron work.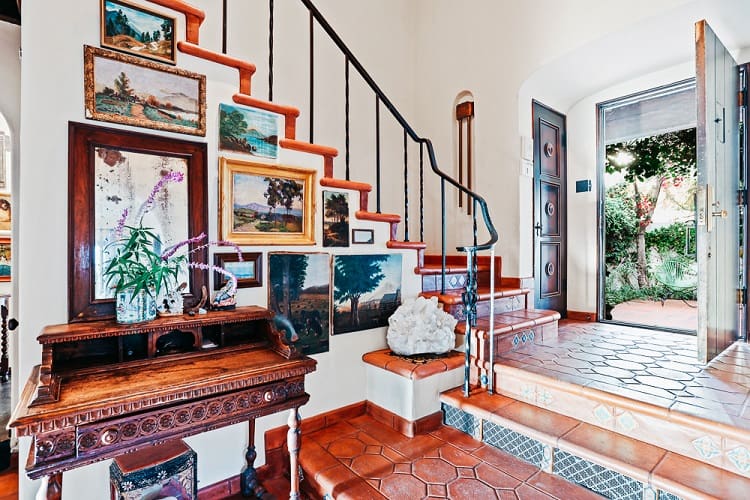 You then enter an exquisite living room with exposed beams, a cozy restored fireplace, and large picture windows letting in abundant natural light. Beautiful French doors open onto a spacious patio that overlooks the yard; did we mention that the house offers sweeping views of Los Angeles?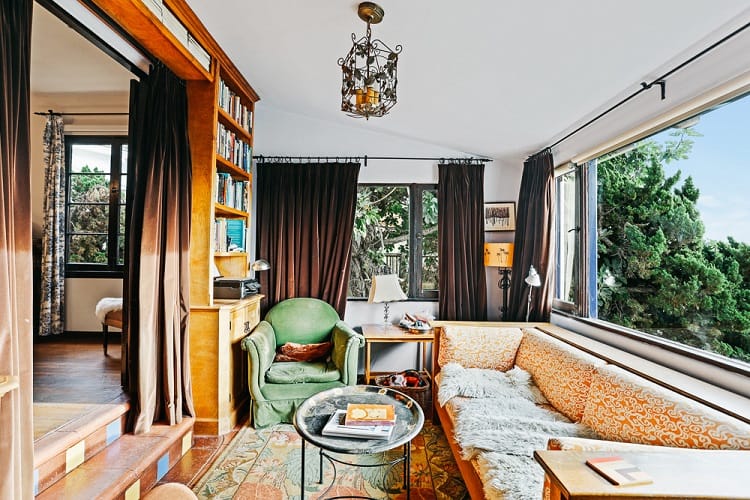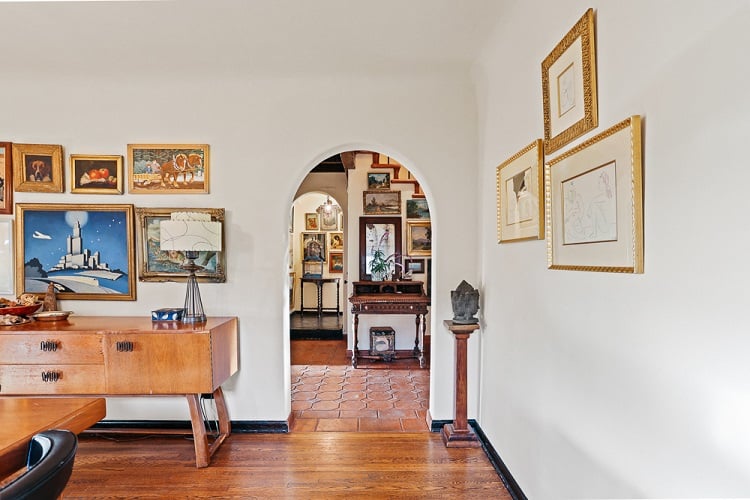 The property also incorporates an intimate study, perfect for working or studying, a formal dining room for entertaining guests, and a vintage-style kitchen equipped with all the modern-day amenities you could ever need.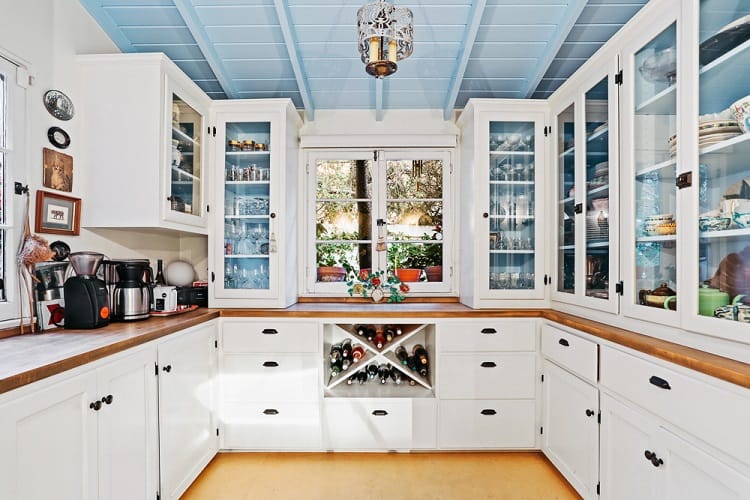 Upstairs, the master bedroom offers privacy, intimacy and a soothing ambiance that encourages relaxation and rest. It also features French doors that open onto a private balcony with expansive views of the lush surroundings.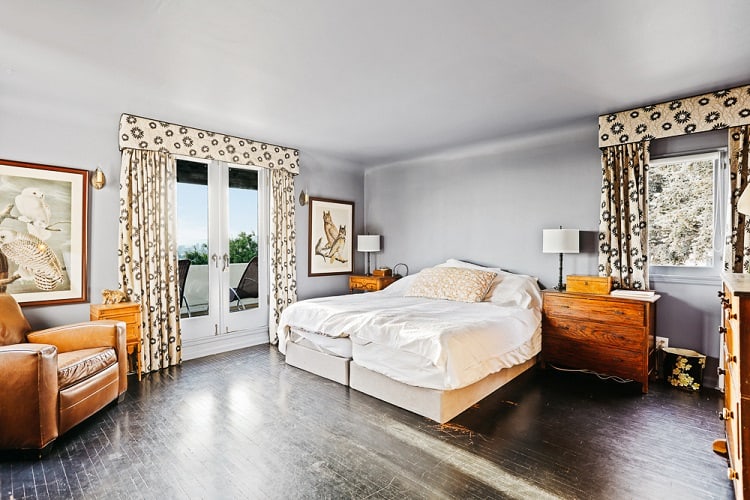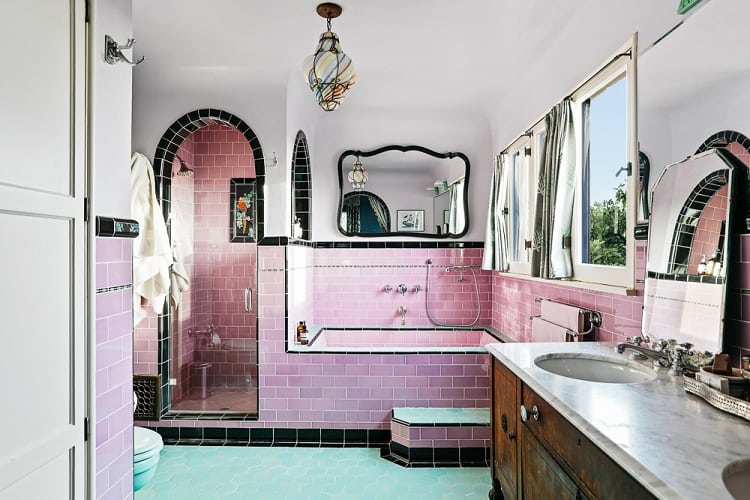 Heading downstairs, you'll find a second kitchen, a separate entrance, and an additional bedroom and bathroom. This is where you'll also find the highlight of this property: a professional recording studio designed by renowned acoustician and studio designer Vincent Van Haaff.
Complete with high-end recording equipment and high-quality musical instruments, this studio is a dream come true for any musician.
Those working in the music industry, as well as those who are aspiring artists, would definitely feel at home in this studio, and they could work and get inspired while in the comfort of their own home.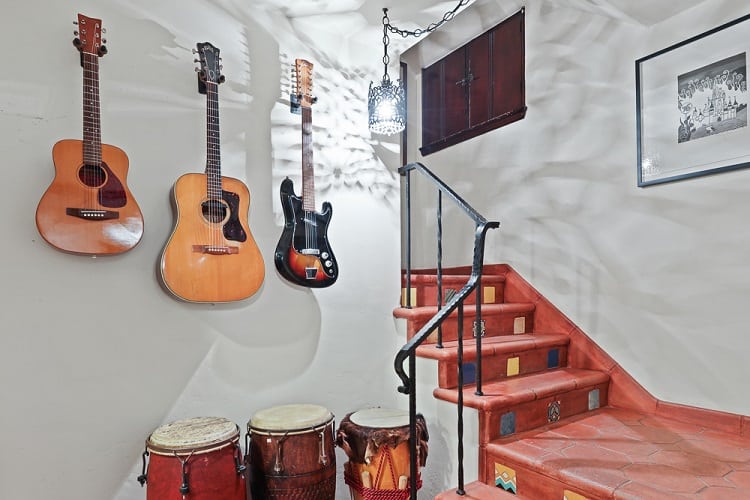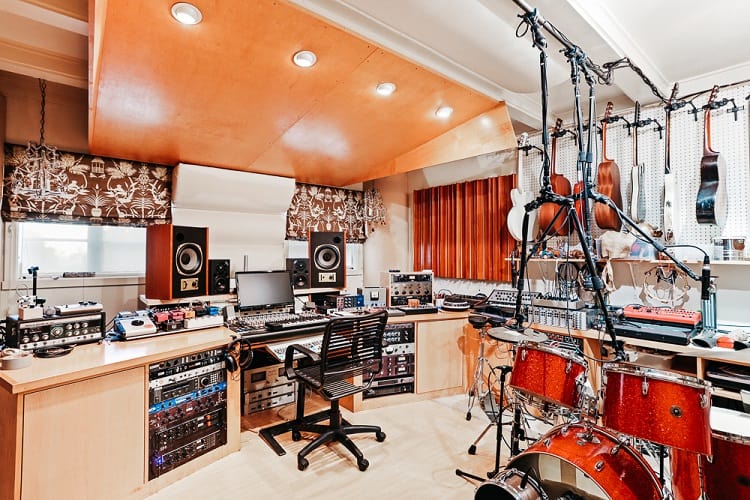 It's no wonder that the house comes with its own state-of-the-art recording studio, given that current owner Joey Waronker is an established and acclaimed musician and producer.
Born and raised in Los Angeles, Waronker is best known for his work as a regular session musician with Beck and R.E.M.
Throughout his career, Waronker has also recorded music with Paul McCartney, Yoko Ono, Johnny Cash, Sia, Rufus Wainwright, the Doobie Brothers, Leonard Cohen, and many more. He's also played drums on Roger Waters' 2017 album Is This the Life We Really Want?, and joined Waters' band during the Us + Them Tour.
Waronker joined forces with Thom Yorke, Flea, Nigel Godrich and Mauro Refosco to play material on Yorke's The Eraser album in three Los Angeles dates in October 2009. The band, now called Atoms for Peace, toured the U.S. in 2010. Waronker is also part of the experimental band Ultraista, formed in 2008.
More real estate news
This $35M Napa Valley property comes with a Cutler Anderson-designed home and a world-class vineyard
Bravo's "Flipping Out" Star Jeff Lewis' Personal Home is on the Market
Once America's Most Expensive Home, This Bel-Air Mansion Sold for $94 Million
Scott Disick's New Flip, a Stunning Contemporary Farmhouse, Hits the Market for $6.89 Million