Highlights
The house in Cobra Kai is real

— but you won't find it anywhere near Los Angeles

Set in Marietta, Georgia

, the Tuscan-style villa is worth $2.4 million

Known as Villa Flora,

the house will soon be available as a vacation rental on Airbnb
---
In Netflix's critically acclaimed revival of the iconic '80s movie, the original Karate Kid, Daniel LaRusso, has moved up in the world — and traded the rundown apartment complex he lived in with his mom for a downright gorgeous Tuscan villa in a posh neighborhood of LA.
As the story goes, in the 30 years or so since Daniel (played by Ralph Macchio) famously defeated the Cobra Kai star student and two-time winner of the All Valley Karate Championship, Johnny Lawrence (William Zabka), LaRusso becomes the owner of a successful car dealership chain in Southern California.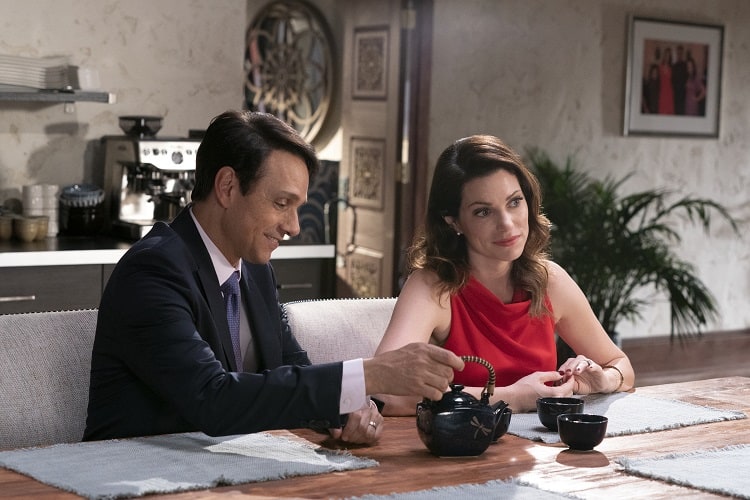 He lives happily with his wife, Amanda, and their two children, Samantha and Anthony, in a large home with a swimming pool in Encino — an upscale neighborhood in the San Fernando Valley region of Los Angeles.
At least that's what the storyline of Cobra Kai claims.
With countless scenes in the series taking place at the LaRusso residence, we couldn't help ourselves and had to track down the house featured in the Netflix show.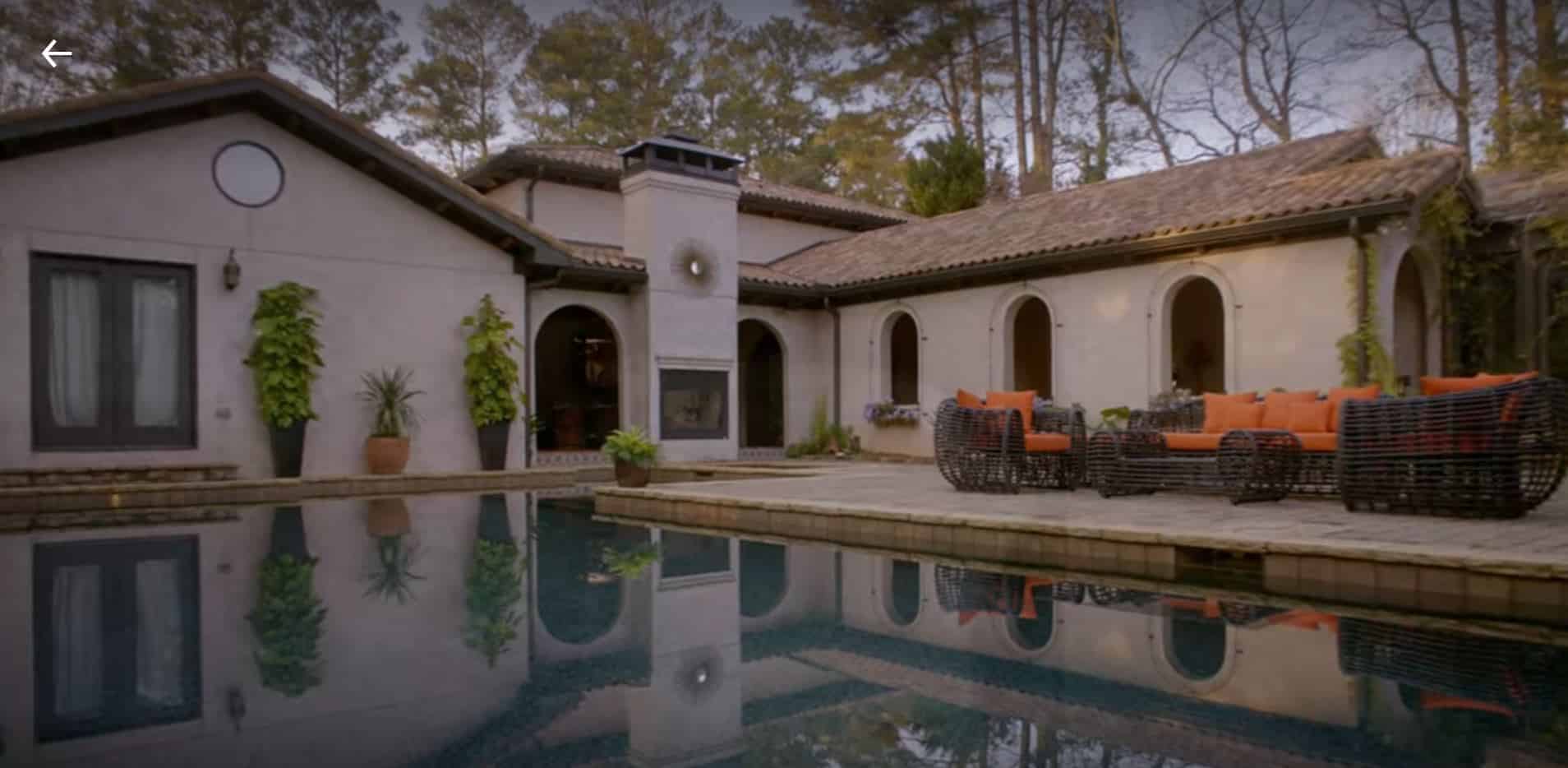 Especially since the Tuscan style house is so damn beautiful (and I'm willing to bet I wasn't the only one reduced to tears to see members of the Cobra Kai dojo make a complete mess out of it at the end of the third season).
Where is Daniel LaRusso's house in Cobra Kai?
Carefully picked to reflect Daniel San's new status in the world, his luxurious-yet-homey Spanish-inspired villa is said to be located in Encino, a quiet, affluent neighborhood in San Fernando Valley.
While still geographically close to Reseda, where Daniel lived with his mom after moving to Los Angeles, Encino is worlds apart in terms of affordability and home prices — which also highlights the divide between Daniel and Johnny, and which worlds they belong to as grown-ups.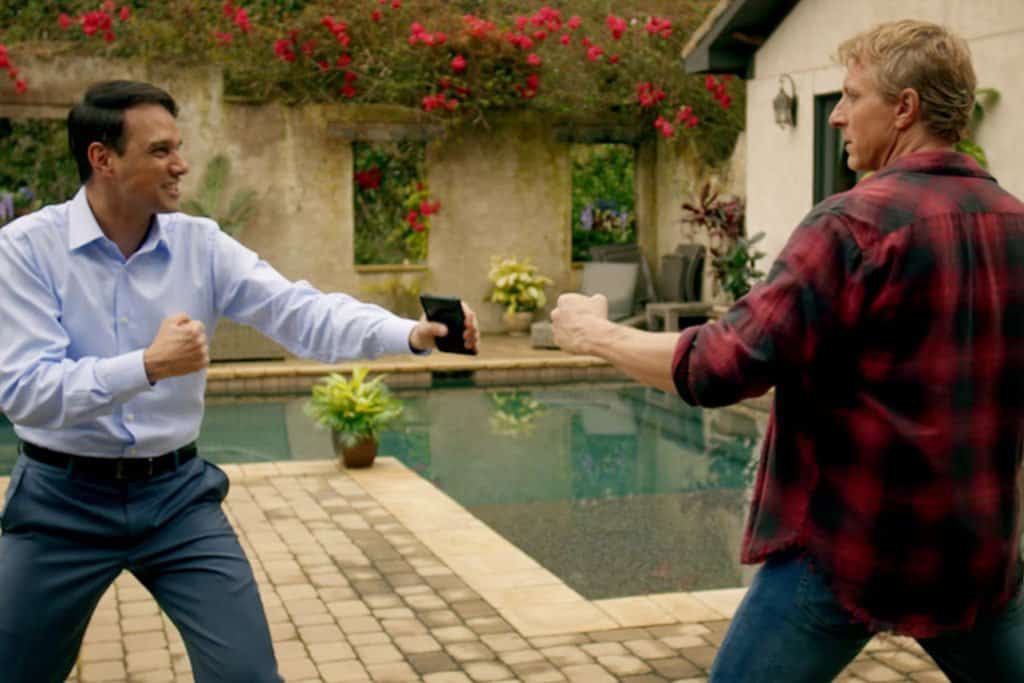 Boasting impressive architecture and verdant green spaces, Encino has housed a number of notable residents over the years, from Richard Pryor to Johnny Cash, and even got a shot-out from Frank Zappa in his 1982 hit song "Valley Girl".
Many celebrities are still buying property here, with newcomers to the neighborhood including Jesse Tyler Ferguson of Modern Family fame and pop star Selena Gomez.
Where to find the Cobra Kai house in real life
With its Tuscan-style architecture, Mediterranean-inspired décor, lush landscaping, and generous pool area, the house looks like it was taken straight out of a rich Los Angeles neighborhood.
So much so, that many people have pointed out the striking similarities between Daniel Larusso's house and that of the Walsh family from Beverly Hills 90210.
While the Cobra Kai house does share some architectural features and resemblance with the Beverly Hills 90210 house, they're not the same and two very different locations were used for filming.
In real life, the LaRusso house isn't even in California. The house is actually in Marietta, Georgia, a beautiful community located just northwest of Atlanta.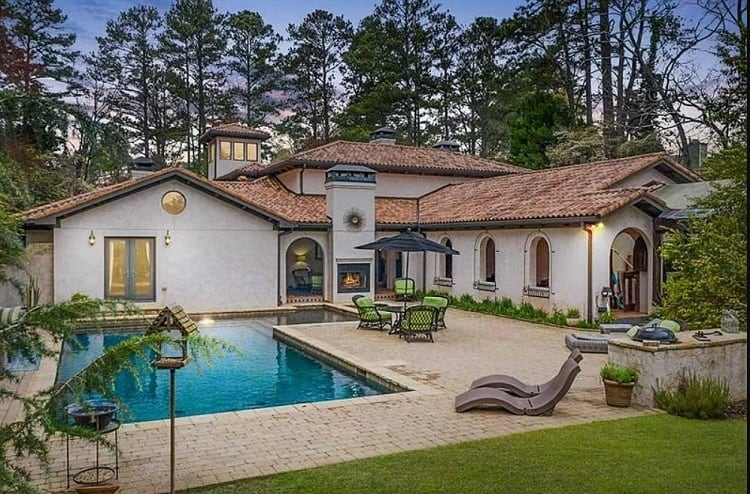 While we can't provide the exact address of the home (out of privacy concerns, as this is an actual single-family house that a lucky family calls home), we did manage to track it down on Zillow.com, and find out quite a few things about it.
The Georgia house used on the show last sold for $2.4 million
Last listed for sale in April 2021 for $2,650,000, the Cobra Kai house was recently taken off the market by a buyer who paid $2.4 million for the 2008-built home.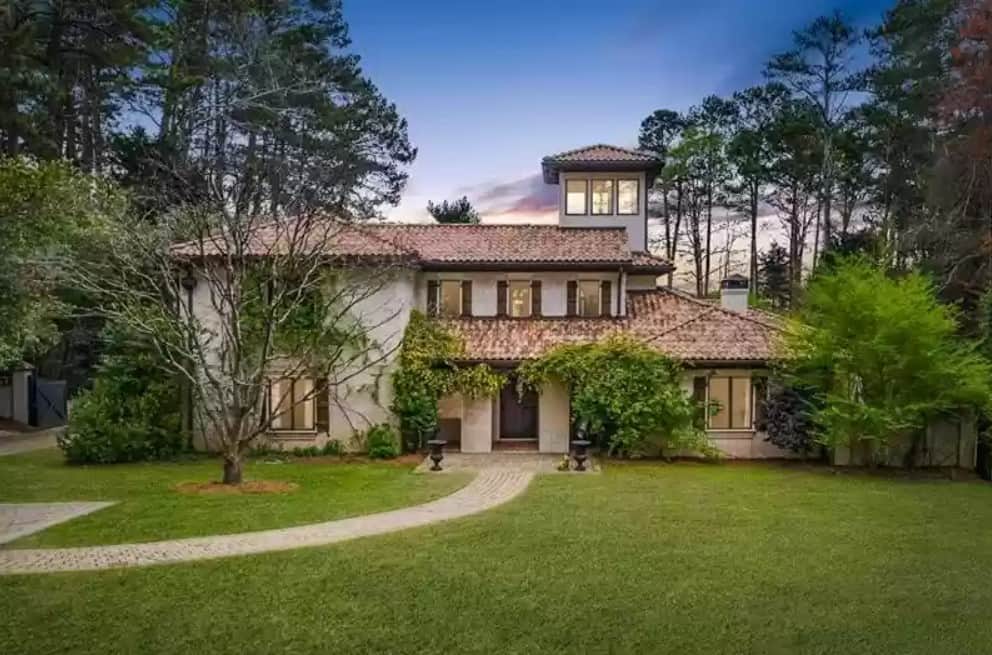 In fact, the new owners have announced plans of sharing their beautiful abode with fans of the show, and will be listing it as a vacation rental on Airbnb.
The charming Tuscan villa has 6 bedrooms and 7 baths spread across roughly 9,000 square feet of living space.
As seen on the Netflix show, the house comes with tons of outdoor space, including a resort-like pool and al fresco dining, and there's also a greenhouse and an indoor atrium.
Other nice features include cork floors, clay walls, and many expansive, rounded windows that add to the appeal of the house.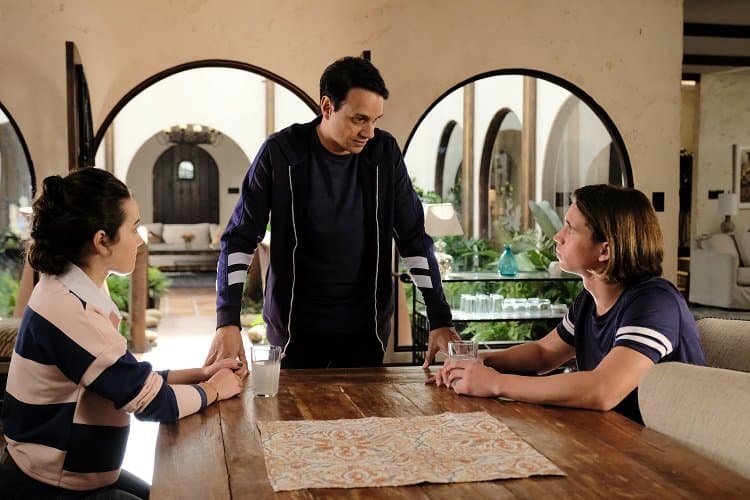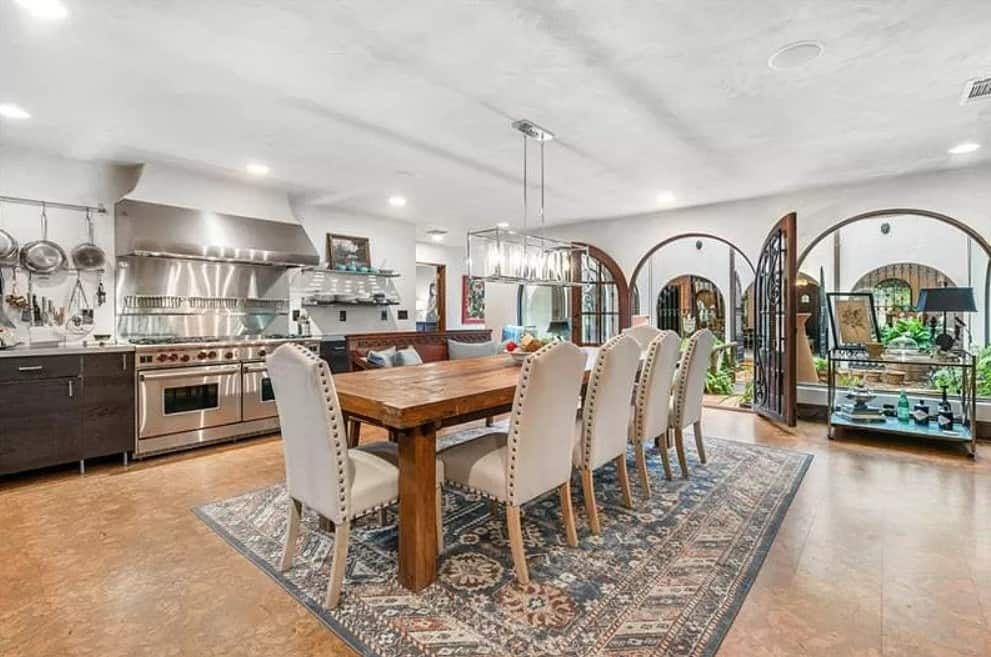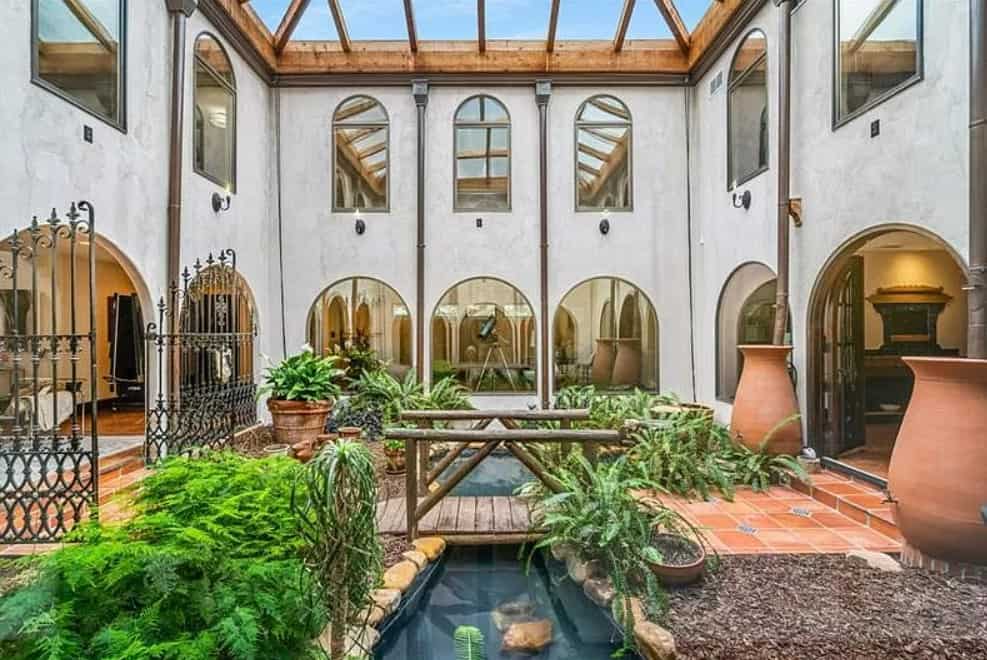 Other Cobra Kai filming locations are split between Georgia and California
Despite the action of the show taking place in California, many of the locations seen on screen are actually in Georgia.
Just like the LaRusso family home, their dealership and the country club they belong to are both in Georgia, as is the fictional West Valley High School (scenes take place C.T. Martin Natatorium and Recreation Center in Adamsville, Atlanta).
In fact, the only prominent location from the series that's actually based in California is Johnny Lawrence's apartment building, said to be in Reseda.
In reality, it's located about a 10-minute drive away, on Burbank Blvd in Tarzana.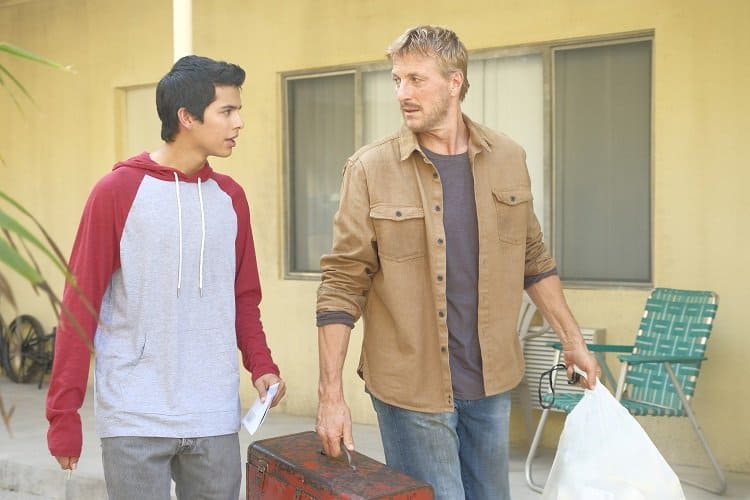 This isn't the first time Georgia serves as filming grounds for shows said to be based in different cities.
Due to its great tax incentives, the Peach State has been attracting film crews in droves, with many popular shows being filmed here including Ozark, The Walking Dead, Stranger Things, The Haunting of Hill House, Sweet Magnolias, and many more.
More homes from popular TV shows
The 'Fresh Prince of Bel-Air' House Isn't Even in Bel-Air
Is It Real? Charlie's Beach House in 'Two and a Half Men'
Tracking Down Barney Stinson's Apartment from HIMYM? Challenge Accepted!
The New Girl Gang's Quirky & Cozy L.A. Loft